Ghayal – Episode 1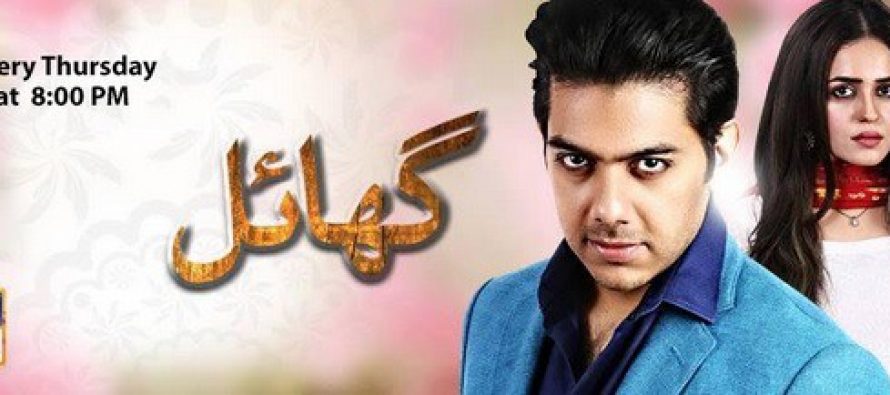 When I saw the teasers and promos for this play, the first thing which attracted me was the inclusion of veteran artists like Abid Ali and Talat Hussain. Even though I wasn't in favour of violence against women which was the first thing shown, a scene between the characters of Goher Mumtaz and Sumbul Iqbal, I still decided to watch the first episode because of all the actors whom I admired such as the veterans and Tipu Sharif, Sumbul and even Asad Siddiqui who has improved quite a lot since he started out. I also had an exchange of comments on Facebook with the director Furqan T. Siddiqui about how plays should stop showing violence against women and should show women empowerment. He also said the play does go into showing how the girl overcomes her obstacles and I love the OST 'Rangreza mere'. All these factors made me want to watch this play and try out my first drama review on this one.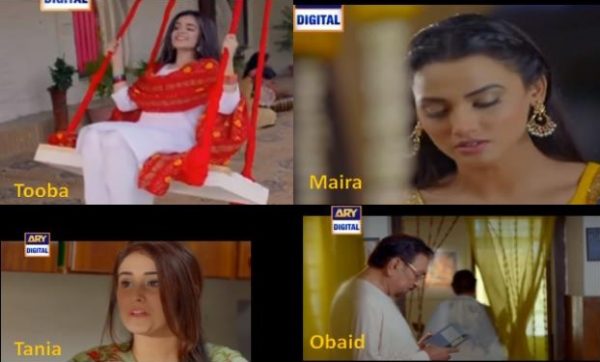 The opening sequence was quite 'filmy' with the protagonist Tooba (Sumbul Iqbal) on the swing and the OST playing in the background. The characters were introduced well, showing that Tooba is the middle one among three sisters, Maira and Tania. Her parents Obaid ur Rehman (Abid Ali) and Khadija don't have any son and consider his family friends' Waqar (Talat Hussain) and Salma's son Adil (Goher Mumtaz) as their son. Adil and Tooba have been childhood friends and now that Maira was getting married to her Phuppo's eldest son Fayez (Tipu Sharif), Adil has been coming in to help with the wedding preparations. Waqar also assures Obaid to not worry too much with the wedding expenses over a phone call in the first few scenes. We get to know then, that Obaid's sister Amna is coming from America with her two sons Fayez and Moiz (Asad Siddiqui) that morning and would be staying at
Waqar's place. It was arranged that Adil would be coming to get the family to go to the airport to pick them up.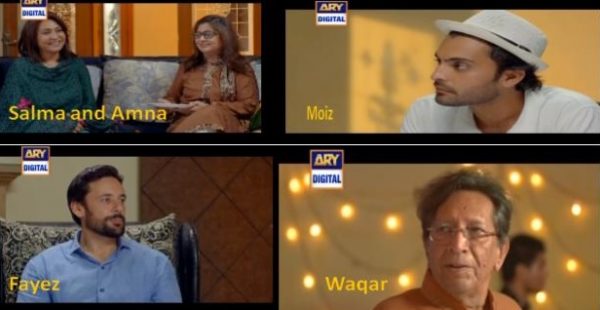 What I enjoyed about the episode was the 'nokjhok' and bonding between the sisters and also it looked like they were really a family and not a 'reel' family. Another character was of Geeti, who was in Tooba's house for Maira's wedding and was her khala's daughter. She likes Adil and all the girls know about it.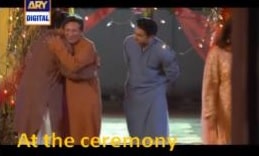 After Amna and her sons arrive, it is shown that she wants to make Tooba her second daughter-in-law but her mother isn't too keen on it. It is also shown that it isn't only Amna but Moiz and Tooba also like each other. All her sisters and cousins are aware of this except Adil.
It also becomes clear from Amna Phuppo's way of talking that she is not particularly fond of Adil. Meanwhile, Adil's mother goes sees Tooba's pictures stuck on his closet walls and feels that she needs to talk to her husband and take Tooba's 'rishta'. But Waqar says it is important that they get to know how Tooba feels about Adil before taking any steps. Even after this, Adil's ever doting mum plans to do the engagement on the same day as Maira and Fayez's.
I felt the character sketch was also well done in the sense that Fayez was shown to be a bit snobby unlike his brother Moiz who seemed a bit flexible. This came across from the scene where Adil says that his 'mayun' will be on the rooftops and Fayez asks why it can't be arranged in a banquet hall.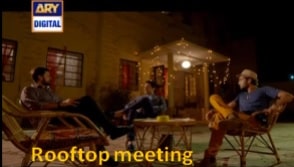 Little scenes like Adil catching Tooba and Moiz having a private moment in the kitchen when Moiz tries to make Tooba confess her love for him, shows Adil's possessive streak.
It seems that Obaid ur Rehman can't confront his sister and yields to her wishes when she asks for Tooba's hand in marriage for Moiz and Khadija can't do anything but to agree.
Since Adil's father was very adamant about making sure of Tooba's consent before taking a proposal from Adil, he asks Geeti to talk to Tooba. He tells her that she's his best friend after Tooba and that she is the only one who can do this for him. Geeti is upset when she comes to know how Adil actually feels since she was under the impression that Adil liked her. She wonders how to tell Adil the truth about Tooba and Moiz.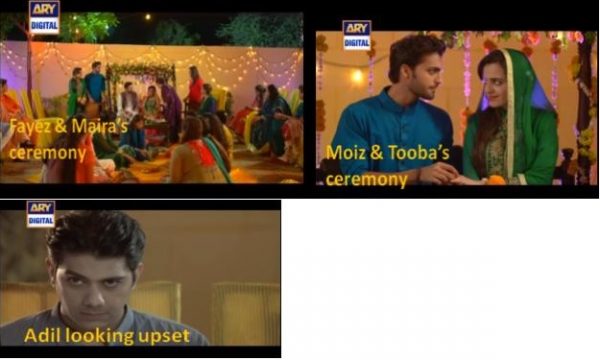 Adil lies to his mother and says that Tooba agreed to marry him. When Adil asks Geeti whether she had talked to Tooba, on the day of Fayez and Maira's engagement, she also lies. Adil's mum also doesn't get time to talk to Tooba's mum and during this time, comes the big surprise, Moiz and Tooba's engagement ceremony.
I liked how the episode was first paced and it got straight to the point. Even though I am not in the favour of most of the plays starting and revolving around marriages, I hope this play goes on to show more than just that. The play is written by Shagufta Bhatti, writer of Paiwand and although I really don't know what to expect from this play since I didn't watch that play, I just hope this one goes well.
How many of you are watching this play? Do share your thoughts about them.
Mahjabeen
---