It didn't take very long for Zara to reveal her real self- she's struggling with a drug addiction and wants to go into rehab and get her life back on track. I liked how they didn't dramatize her plight- Omar didn't judge her one bit and why should anyone? Here's someone who has the strength to own up to her weaknesses and is trying to find a way out. She doesn't want to get married but she knows that she won't be able to convince her parents so she tries to get Omar to call off the wedding- Larko aur larkiyon mein yehi toh farq hota hai- Wohh halaath ko apney favour mein mould kar sakte hein… Larkiyan ye nahin karsaktein…. This was just the kind of push Omar needed to take baby steps towards voicing his innermost feelings. Knowing that he still can't muster the courage to face Sr. Hashmi, he marches towards Mrs. Hashmi and makes his stance clear. Mrs. Hashmi tried to reason with him- Rahat ko sirf numbers dekhayi detey hein… Hamarey finances ke halaath bohut kharaab hain… She consulted Mrs. Imtiyaaz to find out if she had any info on what brought about this sudden emotional upheaval. Aisi jurratein sirf mohabbat ki wajey se hosakti hein… Even though Mrs. Hashmi would prefer she stays out of this father-son drama, she chalked out a contingency plan and meets Mohini.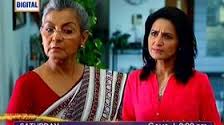 Omar's in a rush to have things fall into place- he has never had control over his life so he doesn't quite get how this works. Ye again, Ali was there to make him realize he's jumping ahead without thinking things through. Tu halka hoja; tu koi itna haseen nahin hai ke ussey love at first sight hojaye! Give her some time and space yaar! Tu marr kyun raha hai? Ali's advice falls on deaf ears and Omar makes his way over to Mohini's house and pops the question- Mein itna convince nahin huwa ke baaz ajaoun. Ab meri baari hai to be honest with you- Mein tumse shaadi karna chahta houn! I think this shocked both of them- Mohini sensed Omar was steering in this direction but she never imagined he'd actually blurt it out the way he did. Omar had never before done anything out of his own free will and this felt liberating although he looked as if he surprized himself.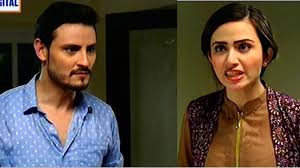 Asma has started liking Omar- Agar Sr. Hashmi tameez ke admi hotay toh mein tumhari foran Omar se shaadi karadeti… She only wants whats best for her daughter- be it Omar or Nomi (jisney aaj line maari hai). Omar wants Mohini to say yes but he's trying to play it cool and asks her to accompany him to the beach- an excuse to get to know eachother and their friends better. I liked seeing Nomi and Mohini's equation. Nomi knows Mohini is not into him but that doesn't deter him from being a friend. He accompanies her to the beach and even puts up with Ali's pakao, moo boli girlfriend, Aiza. Zara shows up with her doping partner- Gohar Rasheed.- uninvited? The rendition of Sarr Kiye Yeh Pahaar was nicely done- seeing all of them get along  just felt very real unlike the usual Jr/ Sr conversations. Seems like Omar has gotten through to Mohini and is willing to forsake his jaidaat et al. Let's see how Asma takes this bit of news.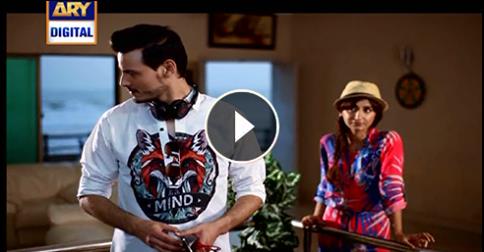 Hmm, so rounding up today's episode- was there a continuity issue in the scene where Omar went to make coffee? Or was that supposed to be another day and time? Did anyone miss Sr. Hashmi? What did you think of Omar's proposal?
Yours in watching,
Kanwal Murtaza