Weird, clichéd and really really lame – that pretty much sums up tonight's episode. Even after watching so many episodes I have not been able to relate to any of the characters. All I want to do while watching every episode is to knock some sense into all these characters. Watching Rana thinking about the conversations she had with her father in the past was long overdue! It was almost as if she had forgotten everything that she wanted to be and all that her father expected her to become. I definitely expected much more from someone who was raised by a father who gave her so much confidence but now Rana is just another one of those girls who have absolutely no choice but to put up with every 'challenge' life throws her way because she was forced to get married to someone like Adeel. The fact that Rana still wants to study and make something out of her life was good to see but the way she lectured Adeel's friend when she went to rescue her was just plain disgusting! It was sad to see someone like Rana, who is supposedly very wise and who knows her husband so well blaming a girl in such a situation. In fact all those dialogues seemed completely out of place. The way 'Islam' was dragged into the whole scenario was even more lame! I must say that other than the hitting and useless confrontations between Rana and Adeel, this was the worst scene in this entire episode.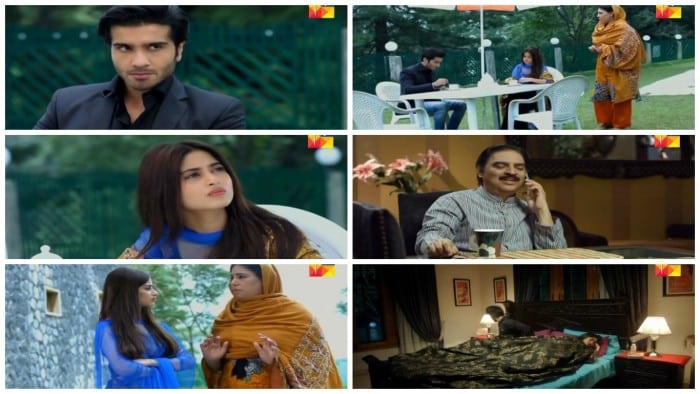 The episode opened with Rana trying to adjust to her new environment and very soon she realized that she would have to deal with much more than Adeel's annoying presence in her new house. Munira once again was out of the picture but I am sure she will be back when someone is needed to plead Adeel's case. Like every other episode 'chai' was a very important part of this episode as well! Someone or the other must fight over who will make chai or whether they will make it or not or like this time when Rana spilled Adeel's tea on purpose it was equivalent to breaking Adeel's heart. What surprises me is that although Rana hates Adeel and Adeel looks down upon Rana but somehow both of them still manage to disappoint each other! The reactions are very strange and definitely not something I have been able to relate to. Rana hates Adeel and expects the worst from him for obvious reasons but even then she seems disappointed and shocked when she hears Adeel talking to a girl on the phone. Adeel looks like he is really sorry after he is caught red handed but the next morning, he is back to being his old self! Rana yet again decided to talk to Asher bhai about her troubles because just like any other heroine she does not want to talk to someone who can actually do something about the situation. I found it funny when Asher volunteered to talk to Adeel about the problems Rana was facing since he is definitely not the kind of person who can plead anyone's case.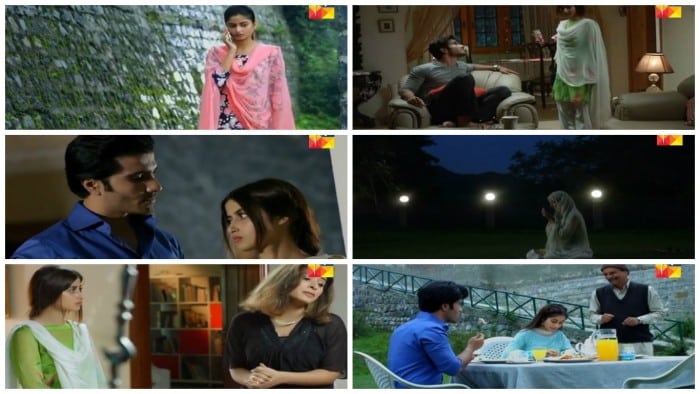 This power struggle between Adeel and Rana is getting boring, monotonous and nothing 'productive' is coming out of it. The writer and the director have tried very hard to make the viewers feel for Rana by making her character holier than thou and adding the background score but personally I am finding it very hard to feel for her character since she seems to be creating situations which in no way help her but get her into even more trouble. Adeel's character has absolutely nothing going for it, it keeps on turning from bad to worse. The direction of the drama and the script is extremely weak right from the get-go. The preview of the next episode showed that Rana will once again do something adventurous to get herself out of the situation she is in and that makes me wonder why she can't just talk to her Taya abu instead of getting herself in these situations over and over again!
Did you watch this episode of Gul-e-Rana? Do share your thoughts about it.
Fatima Awan