OMG!! This drama really is going the Chup Raho way. There were so many situations in this episode which reminded me of the drama Chup Raho. Just like Rameen, Rana too is relying on God to help her, both these characters probably never heard the saying "God helps those who help themselves!" Is Rana mazloom or strong? Although Rana was supposed to be a strong character but now she is definitely a bechari who is absolutely helpless. She shouts at Adeel but is not doing anything which a truly strong woman would do to get out of this crisis. She is waiting for Allah to come to her aid, which is perfectly fine but that is what people who are majbur and mazloom do, not someone who is strong unless the writer is trying to redefine the term! If her faith in God is her strength than she should show some patience because people who have a very 'strong' faith in God are not so restless and depressed.
The only logical reason for Rana to hide everything from her Taya could be that her family is dependent on him. It would be impossible for someone like Munira and her daughters t o survive on her own therefore this is the only way they can continue enjoying a comfortable life. So much for ego and izzat! In Rana's case I am reminded of the saying "actions speak louder than words" because Rana's actions are so loud and clear that what she says has absolutely no impact. Yes Rana's father died, we all get that but her mother is still alive but just like all the other mothers in our drama she is the last person on earth who will feel the pain of her daughter. There are a lot of women who hide their problems from their mothers because they do not want their mothers worrying for them but then Rana is just another one of those women therefore there is absolutely nothing special about her character.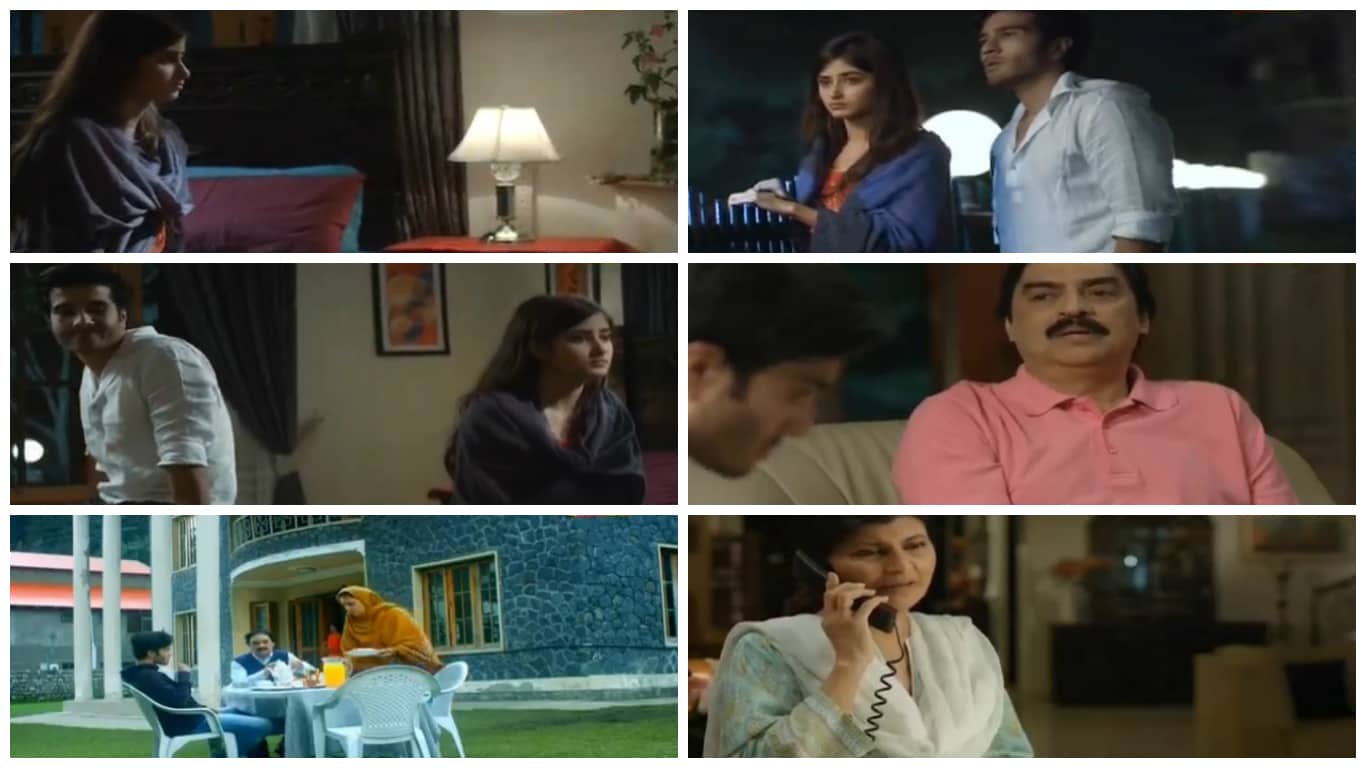 There is one more reason why Gul-e-Rana is a lot like Chup Raho. In Chup Raho as well although Numair's character was very negative but he always managed to leave more of an impact on the viewers than Rameen. In this case too, ever since Rana and Adeel got married Adeel's character definitely has a more dominating screen presence than Rana. Feroze Khan appeared to be a complete misfit for this character in the beginning but ever since he and Sajjal have been getting more screen time together and other characters are not being given that much screen time Feroze Khan is standing out more than Sajjal Ali. There are some scenes in which Feroze Khan tends to overact but as a whole he has done justice to his character. Both the characters however lack maturity and it is very difficult to identify with these characters. Any normal couple would get tired of this never ending bickering but they can't seem to get enough of it.
Taya Abu's clichéd and bigoted speech was very disappointing to say the least. The speech of course was a result of everything Adeel had 'convinced' him of and he failed to see that his son might be lying. Later on when he decided to talk to Rana and Rana also poured her heart out to him, I couldn't help but wish that the scene before that in which he gave Rana the lecture wasn't shown at all because this last scene between them seemed completely out of place and both these characters seemed to be contradicting themselves. Rana did not trust her Taya abu enough that is why she stayed quiet but now again he is so important to her that nothing more than his 'opinion' about her matters.
We have heard Rana say that she is strong and nothing is more important to her than her self-respect now I would like to see her prove it too! Rana's character is another run-of-the-mill characters which we see on screen all the time and Adeel needs to grow up! How does this man run a business? It seems like all he does is sit and think of ways to put Rana down! There is pressure on Rana from all sides to make this marriage work therefore it is even more unlikely that Rana will be able to break free from this relationship, not that she was trying very hard before too!
The preview of the next episode did not promise anything exciting. After watching this episode, all I can say is that an episode of Tom and Jerry is more exciting and well put together than that of Gul-e-Rana!
How many of you watched this latest episode of Gul-e-Rana? Do share your thoughts about it.
Fatima Awan
[total-poll id=37661]