Every episode of Gul-e-Rana has few things in common – one of the men is always seen complaining about tea, Gul-e-Rana gets lost and is dropped home by a stranger, a fight over Asher Bhai and last but not the least the lack of creativity in the script! Nothing new happened in this episode, it was exactly like the last one except for the sad news the doctor gave Asher's father in the end. After watching all these episodes I have failed to understand why Asher is getting so much screen time and attention. Now, the viewers are not only supposed to feel for Rana but Asher Bhai too!
Gul-e-Rana continued to find solace in discovering her surroundings and spending time with the helpers. Her sister and mother acted as if she had moved to Mars!! Rana kept on reminding herself that she did not need to make any kind of a compromise or sacrifice for someone who did not value people who loved her, The clash of egos continued just like every other episode, there has been absolutely no change in Rana's relationship with Adeel. Rana is constantly looking for distractions and Adeel wants to do everything he can make sure that Rana does not stay distracted for long. Maria has completely forgotten the fact that Adeel is married and she has absolutely no problem sitting and waiting for his relationship with Rana to end. Laila is completely out of the picture.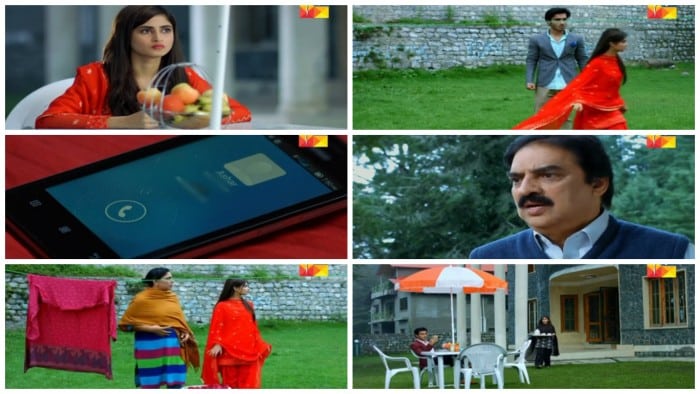 Right from day one this drama was over-crowded with characters. Ever since the first episode the writer and the director have completely failed to give a balanced screen time to all these characters. It is an art to create characters which the viewers can connect to and it is even more difficult to make sure that these characters are involved in the story some way or the other right till the end! Most of these characters were always annoying but even then since they were introduced as if they were an integral part of the story, they shouldn't have been relegated in the background like they never existed.
The production values of the drama are commendable, the locations and cinematography is spot on, Sajjal looks very cute but the script lacks creativity and depth. The happenings in every episode are highly repetitive. The lead characters have failed to make an impact and Asher and his family's track seems forced to say the least. The 'bond' between Asher and Rana is supposed to be really special – like that of a brother and sister – but the expressions of the actor playing Asher's role literally put you to sleep and Rana's obsession with him appears to be more of a zid than anything else. I have not been able to warm up to any of the characters or their relationships with each other. Taya Abu's character was the only one in this play which was slightly impressive but the fact that he doesn't have a bigger role to play in the story makes his character ineffective.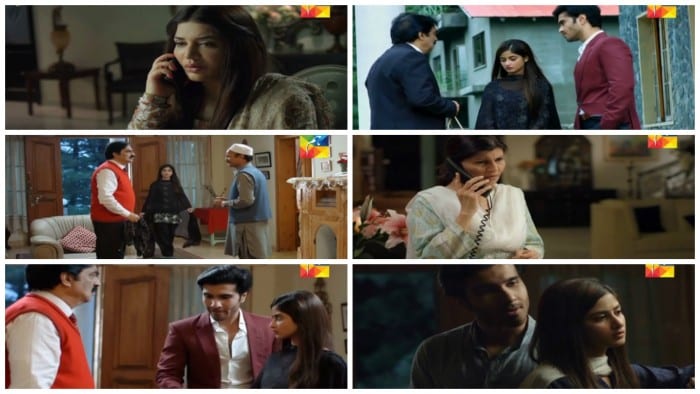 The preview of the next episode showed that things will only get worse from here. Rana is willing to gift wrap her husband in some insults and is gladly willing to hand him over to Maria – bravo! Asher's family gets the news of an accident *yawn*. I have no idea what the writer of this play was thinking while penning down this script or perhaps she wasn't thinking at all! The focus is on the locations and the cinematography and no one invested much time or thinking while penning down the script.
How many of you watched this latest episode of Gul-e-Rana? Don't forget to share your thoughts about it.
Fatima Awan
[total-poll id=37887]