This was yet another disappointing episode of Gul-e-Rana filled with scenes that make you question the sanity of every single person who was involved in this project. Adeel got a chance to meet two of Gul-e-Rana's 'ashiqs' in this episode and Rana was more than willing to accept Adeel's girlfriends with a smile! This drama has taken the case of a dysfunctional marriage to another level! After Omer and Asher "Bhai" reassured Adeel that his wife was not characterless somehow he changed altogether. Honestly speaking I had a very difficult time understanding the change in Adeel's behaviour! Asher bhai played the "I am dying" card once again. The writer obviously expected the viewers to feel for Asher bhai that is why his illness and his feelings for Rana are being given so much attention but Asher's retarded smile and his feelings for Rana both are terribly annoying to say the least. The writer wants us to feel for him but here I am wishing he is finally dead!! And if he is not than this is the third time that we are being led to believe that he is dead. First two times Rana had those nightmares which were shown as if they were real happenings in the previews and this time around if Asher Bhai survives I will personally go and kill him!!
What Omer said to Adeel was wrong but somehow Rana failed to see that! The smile on Rana's face when she sees Asher Bhai was also another scene that makes you question Rana's actions too. Although we are supposed to believe that both these men are nothing more than brothers to Rana yet the way she interacts with them suggests something entirely different. Just like all the previous episodes many of the characters were completely missing from this episode. I do understand that the story is about Adeel, Rana and everyone else who is either interested in Adeel or Rana but even then the way Adeel's parents and Rana's family completely disappears shows how poorly directed this drama is.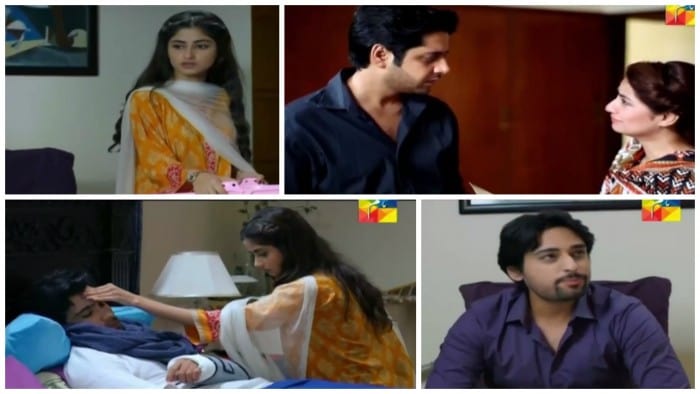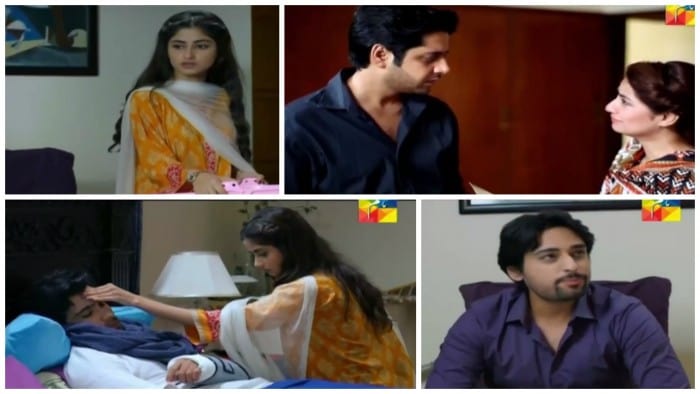 Yes I agree!! Servants can actually do everything which Rana (not any wife) is doing for Adeel which is why whatever Rana is doing for Adeel is quite unnecessary.  Rana is washing his clothes, cooking for him and looking after him but she isn't doing the one thing which servants cannot do – show some love and concern! Of course Adeel does not deserve love and concern, he does not even deserve sympathy and that is exactly why this whole development of leaving Rana in Murree to look after Adeel was just plain Absurd! Adeel's father has conveniently gone back and disappeared from the drama. It would have been good to watch him call Adeel or pay him a visit.
The only scene in this episode which made some sense was the one in which Adeel thinks about the past while his servant sits next to him, praying for him. If the viewers were shown few more such scenes in which Adeel thought about the way he treated Rana and less of Omer and Asher than the change in Adeel's personality would have been easy to connect to.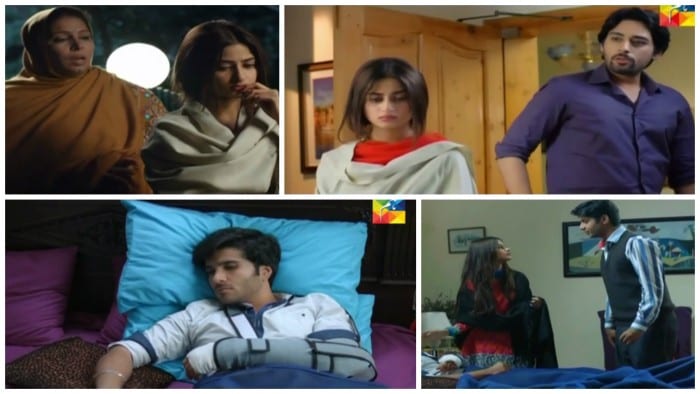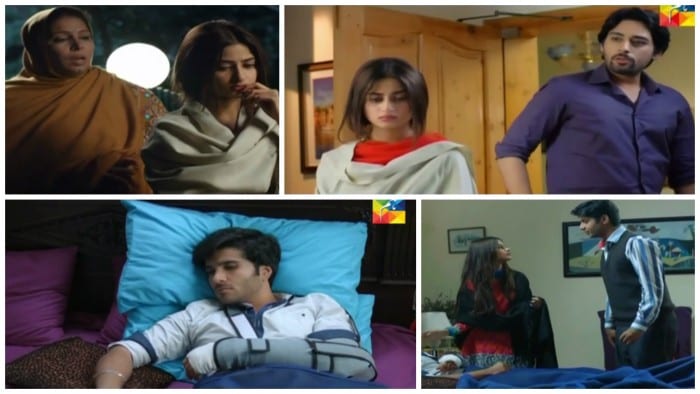 Overall, this episode was a complete waste of time. The preview of the next episode showed a complete change in Adeel's personality and it also suggested that Adeel might try to harm himself. Honestly speaking, I am so sick and tired of all these characters that I couldn't care less whether they live or die!! There was absolutely no mention of Asher Bhai in the preview of the next episode therefore once again we are left wondering whether he will finally die or not – things we are forced to look forward to!!
How many of you watched this latest episode? Don't forget to share your thoughts about it. If you missed it, watch it on http://www.dramasonline.com
Fatima Awan