So episode 23 aired today and it felt like a much needed drag. The play has almost reached it's end and every story arch is reaching it's conclusion more or less except the Amtul-Momina animosity. Something as strong as Momina's abduction is needed to bring Amtul's heart around. This may not unrevel as I am predicting but there is no other reason why the writers would bring such a huge catastrophy in the story when it is about to end. It is hard to see how right now but I am hoping this will translate into melting of Amtul's heart. Even the precap for the next episode hinted a bit towards this direction. Arham had a breakdown and said some pretty sad things while Amtul was eavesdropping let's hope this is the much needed twist to bring Amtul finally around.
On the other hand Areej is finding it really hard to cope with Zawar's absence while instead of being supportive and understanding all Amtul can do is ridicule her for having emotions or even processing those emotions. The already weak relationship that Afaan and Amtul had still hasn't recovered from Amtul's divorce fiasco. Amtul blames Afaan for being so involved in Abraar's kids that he has started neglecting his own and as always she conveniently blames Afaan and Abraar's friendship for every bad thing that has ever happened to them.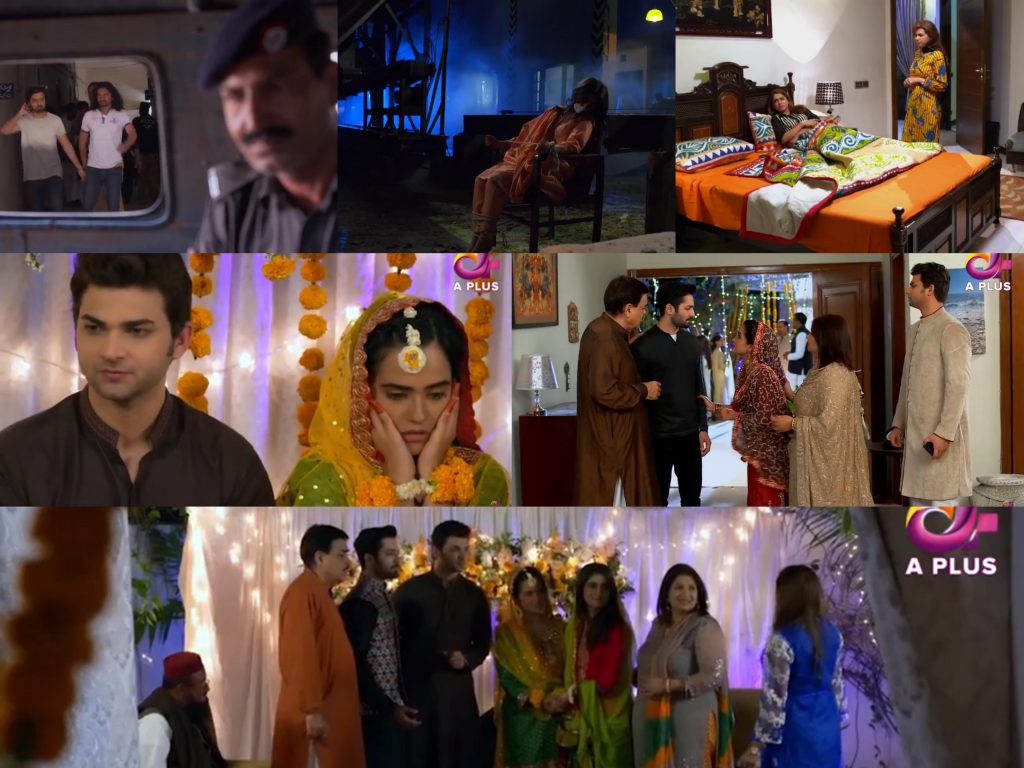 Faraz and Abeer were finally getting married and Abeer after a very long time was finally happy and so unburdened by sadness but it all turned into yet another trauma when Momina got kidnapped by Qasid right before Abeer's wedding.
Fehmi has become one of my favorite characters again. Her character development has been so amazing that when Qasid called her to arrange a meet up she slammed him so hard you could almost hear it. Fehmi has become the much needed support both Abeer and especially Momina wanted at this point. She also suggests the idea that Amtul might have something to do with the abduction and it infuriated Arham. So far it isn't clear who shot the other guy and aided Qasid's escape. There is no evidence that would prove Fehmi's theory but there isn't any proof that would reject it either.
The chemistry that has been developing between Momina and Arham in past few episodes is really good. It hasn't been better before. Overall Danish Taimoor has done a good job here and Hiba Bukhari did justice to her character too. Abeer as always has my heart for her performance is always phenomenal. And Seemi Pasha as Amtul is a show stealer.
How did you like this episode of Haara Dil?