Winter and shadi season comes hand in hand, if you're looking for great hairdos to sport, you've come to the right place because we have just the list ready for you. Read on for hairdos to rock at weddings this shadi season:
Twisted braids and loose hairdo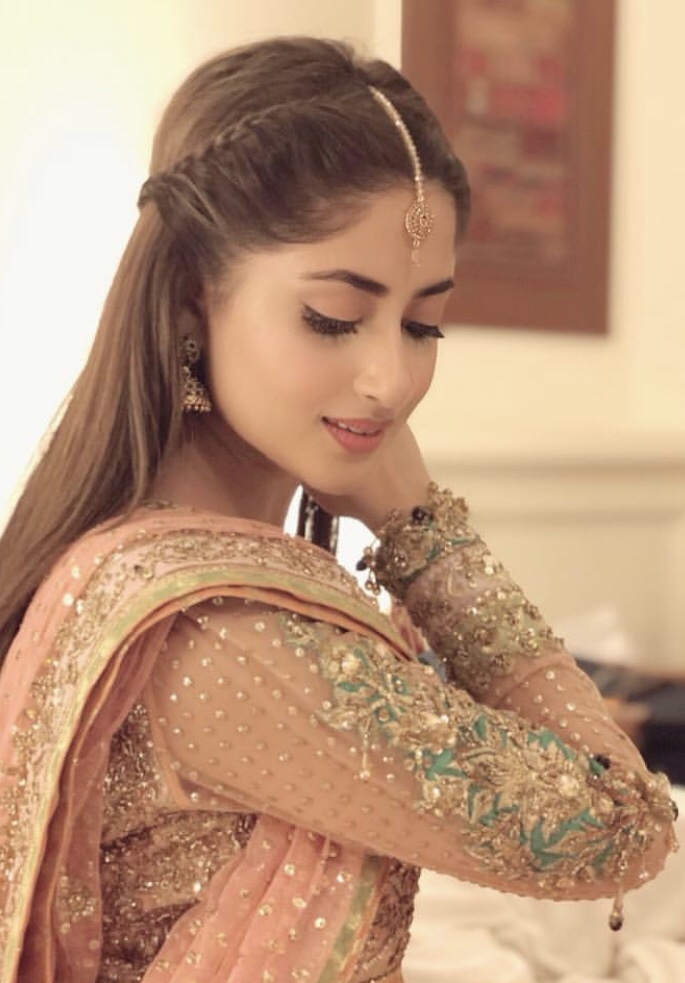 Twisted braids and loose hairdo is one trend that never go out of style. It's a young, fresh and fun look to sport especially on weddings. It is also extremely easy to do as you have to only twist your hair into braids on both sides and pin them properly. You can leave the rest of the hair straight or curl them with a straightener, curlers or blowdry them, whichever look you desire. This look is perfect to sport on a mayun or dholki.
Fishtail braid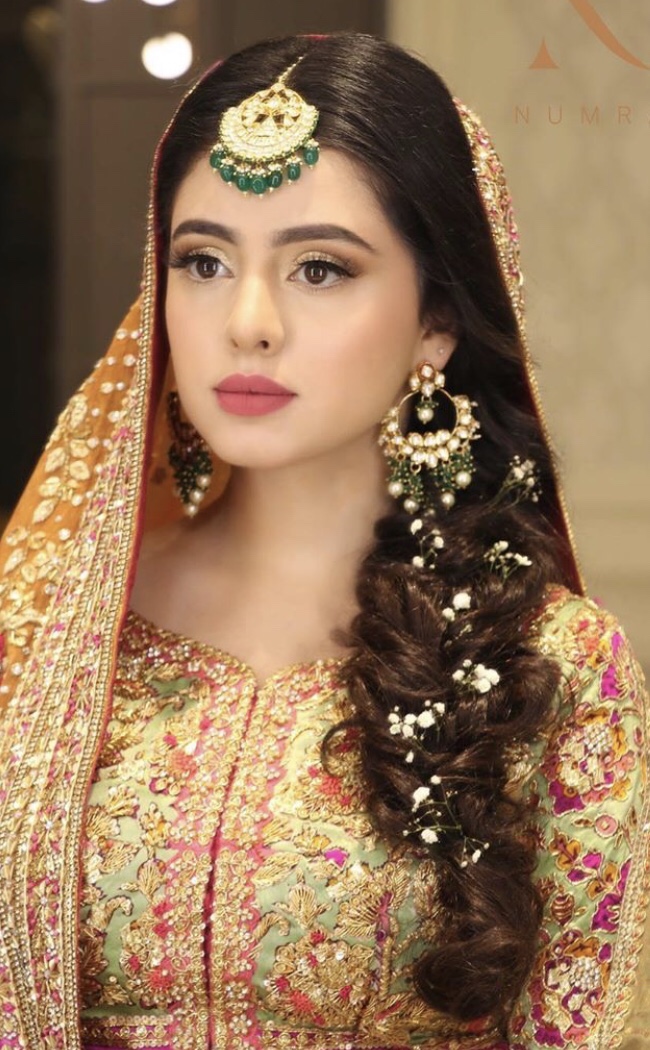 The fishtail braid is a classy hairstyle which looks good with any attire, be it western or eastern. Add in some flowers and you have your perfect wedding hairdo to sport. Fishtail braids look good on both the bride and attendees on a mayun or mehndi event.
Messy Bun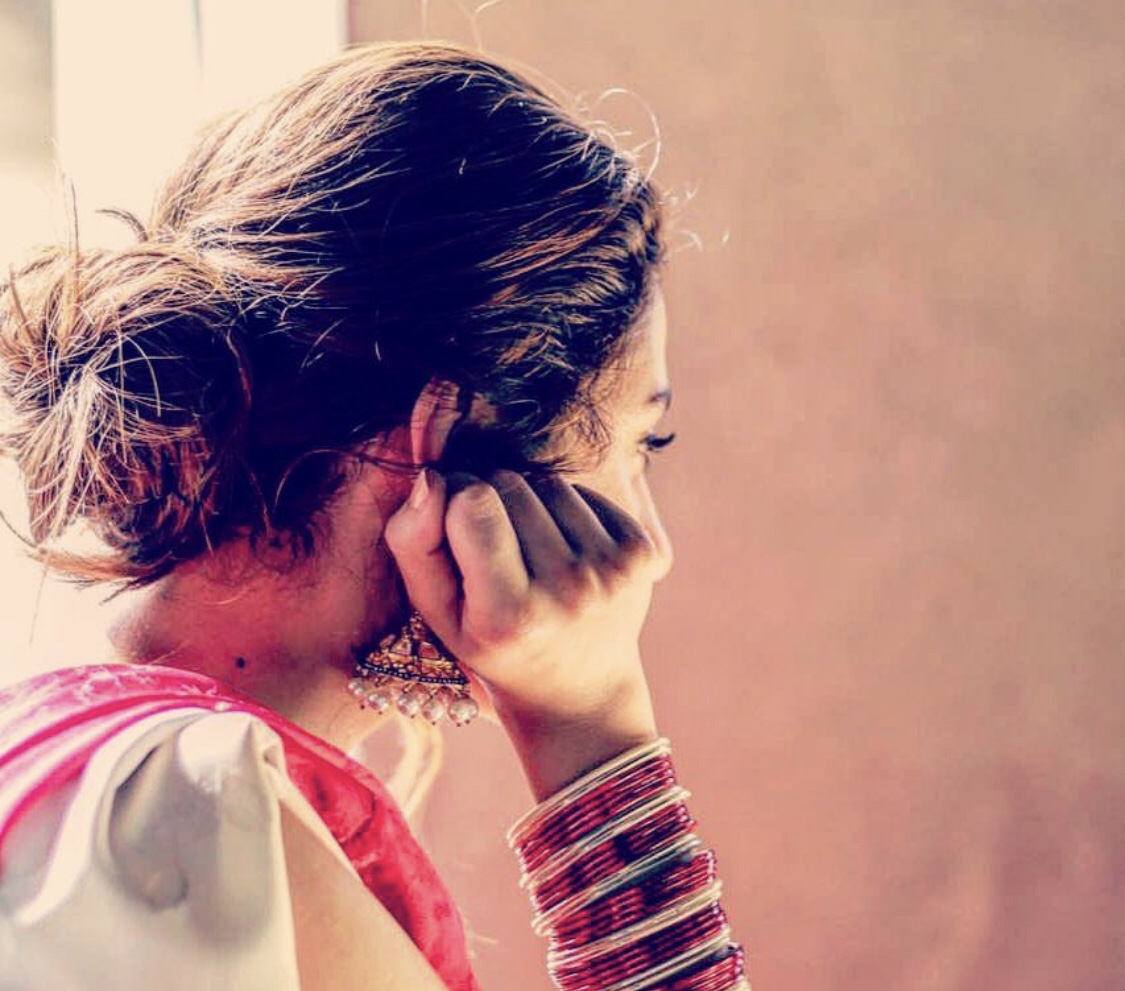 The messy bun is a look which you can sport on almost any event, be it a lunch, a casual outing or even a wedding. To make this look, all you need do is to tie your hair in a loose ponytail and twist the hair and wrap it around in a loose bun. Just pull some strands out to give that messy look and you are good to go. It is a perfect hairstyle as it you won't be much bothered of it going much out of place.
Floral messy bun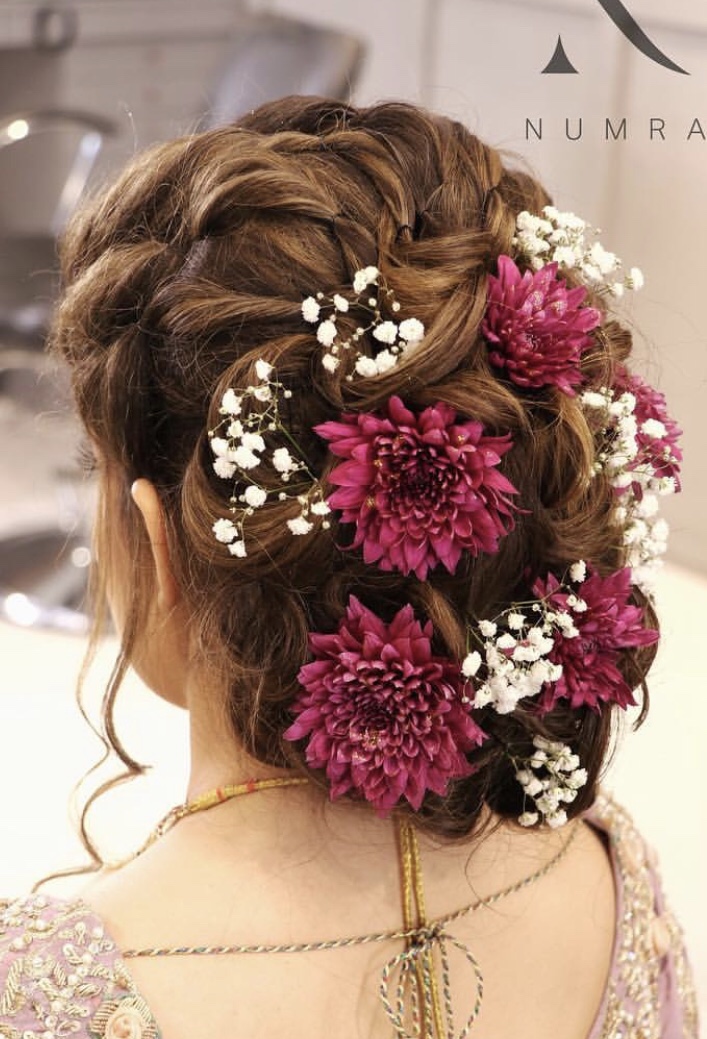 If you're really looking to make a statement this shadi season, than add some flowers to your messy bun to stand out in the crowd.
Sleek Bun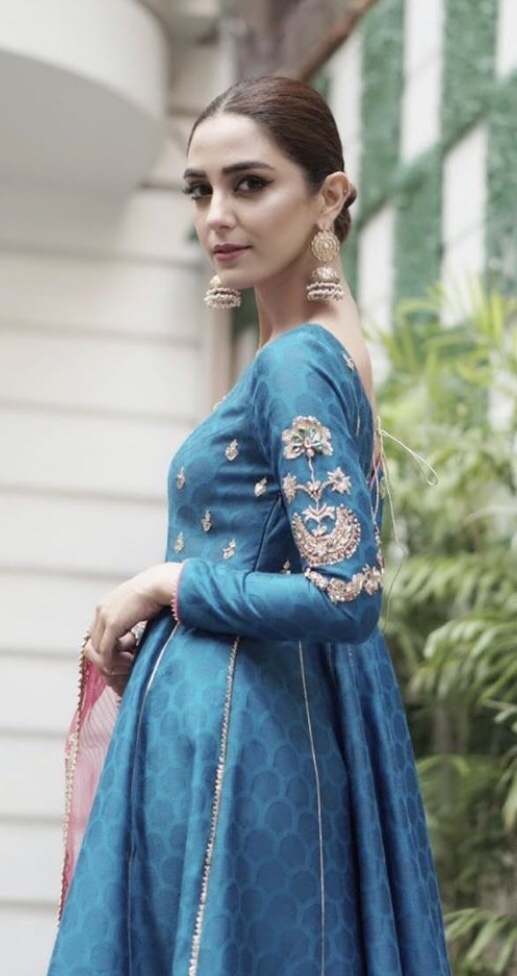 A sleek bun goes really well with sarees and gowns and at the same time makes you look sophisticated and classy. Sleek buns are usually sported at walima functions by ladies wanting to make a statement. Tie your hair in a beautiful sleek bun and rock the look at any wedding function.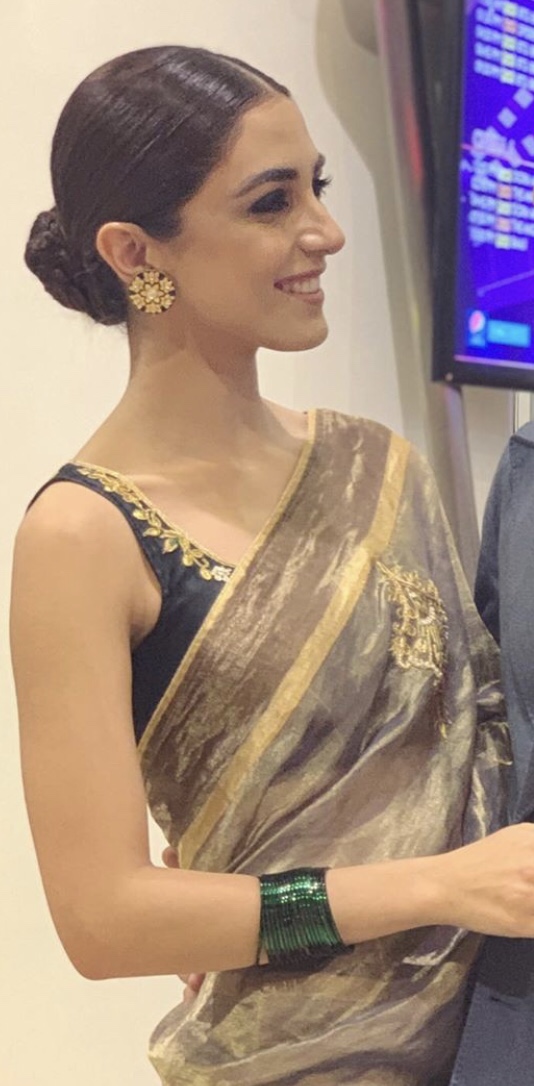 Pair your bun with some trendy jhumkas or statement earrings to finish off the look.
High Ponytail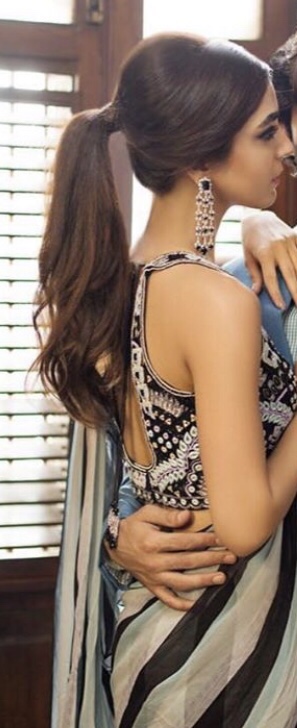 The high ponytail is an effortless look to wear on the barat or walima event. It looks great with a classic saree and is easy to do. Back comb your hair slightly while you tie your hair up in a ponytail and cover the hairband with a strand of hair so as to conceal it. Your classy and fabulous look is sorted.
Outward curly blow dry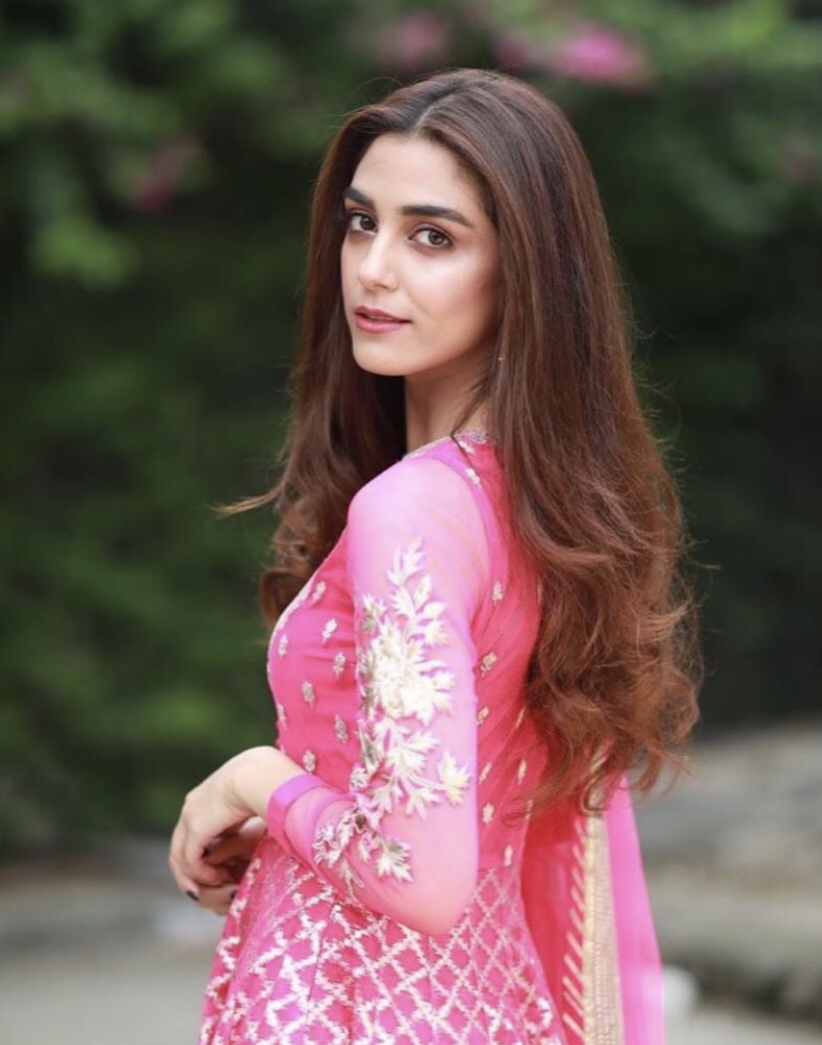 If you really want to leave your hair open then go for wavy blow dried hair, it is pretty simple to do and you can easily do it yourself at home while it can accompany any of your outfit. Make sure to spray your hair with a good hair spray so that the hairdo holds in place till the event lasts. Simple, Effortless and chic.