With Mera sultan ending soon it is time for me to review this drama which has no doubt left it's mark on our collective psyche. The drama while a great favorite of mine unfortunately contains historical errors so I will be reviewing it fully so for die hard fans of the drama be warned 'SPOLIERS AHEAD'.
When Mera Sultan was first aired certain people started the propaganda that it was anti-Islamic and meant to defile the image of a great Muslim ruler. Fed as we are by a myopic version of our history we simply could not comprehend that Muslims can do bad things too. Also Sultan Suleiman was a great ruler indeed but he was not perfect. So today I'm going to discuss historical incidents only.
1) Sultan Suleman succeeded his father Sultan selim the grim ( Known so because of his cruelty) and was generally regarded as a just ruler. He is called Suleman the law-giver and expanded The Ottoman empire to it's greatest heights however he did NOT DO IT ALONE. He was aided in it by his great prime minister Pargali Ibrahim Pasha, Khizr raees and many more able men.
2) Sultan's greatest vizier, his best friend, brother-in-law who was like a brother to him was Ibrahim Pasha who helped him achieve great heights. However in Royal reign no other person is allowed to have so much power. He was strangled in his sleep a decision Suleman always regretted. Another reason given was that he was not in favor of Hurem sultan who conspired with her son-in-law Rustem Pasha to have him killed.
3) Sultan's mother Ayşe Hafsa Sultan was the first Queen Mother to awarded the title of ' Valida-e-Sultan'. She was almost Sultan's co-ruler and unlike the drama was not insulted regularly by Sultan for the sake of his precious Hurem.
4) Sultan had many Concubines as the Turks did not believe that any royal family was equal to them in stature and hence they kept slave-girls in their Harems. Sultan's First concubine was Fulane Hatun who gave him a son, then came Gulfem who also bore him a son, then came Mahidevran who was the mother of Mustafa. Fulane and Gulfem's sons died in their youth and after that they both lost their previous power and position.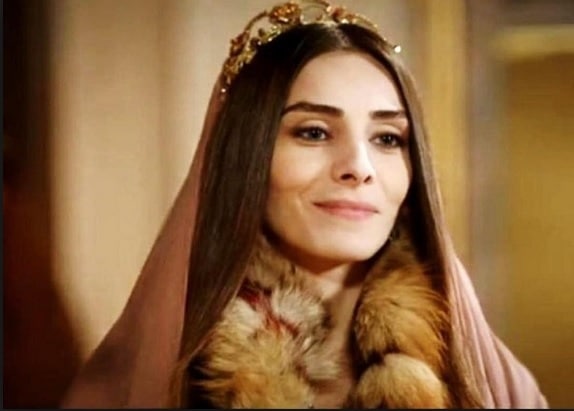 5) Mahidevran was perhaps the most unfortunate Queen in history. Originally thought to be a concubine it is now known that she was the daughter of a circassian prince. According to one of her descendants who was angry at her portrayal in this series both she and Gulfem were wives of Sultan not concubines. She gave birth to FOUR CHILDREN. Mustafa, Ahmed who died young, Raziya Sultan who married her brother's supporter Tashjee ali Yahiya and Fatima who was married to the royal architect Mimar Sinan. Mahi's real life was even sadder in real life then that shown in the drama. She was expelled from the palace when Mustafa was very young and spent the rest of her life in remote outposts of the empire. After Mustafa's death her royal salary was ended. She lived in great poverty but the common people gave her tremendous respect ( While they abused Hurem non-stop). It must be noted that she outlived all her children and took care of her grandchildren all by herself. It was only during Selim's reign that her pension was restored. Sultan's treatment of her was unfair beyond belief. It must be noted that she was extremely beautiful and is considered by some as the most beautiful woman in Turkish history. How ever this beauty did not ensure her a fate she deserved.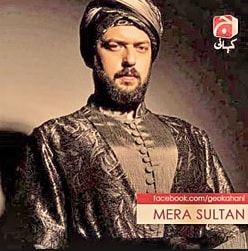 6) Gulfem was the concubine or wife before Mahidevran. She is said to be a Sicilian or polish concubine, daughter of a prince called Murad, Daughter of an Albanian Bey or daughter of a convert to Islam called Abdurrahman.( One of them)! How ever all Ottoman sources describe her as extremely intelligent, fluent in many languages and a favorite of Suleman. It is said that she was second only to Hurem sultan in the Harem and after Hurem's death she reigned supreme the Sultan would spend his nights with her sharing his sorrows with her. In Turkish archives there is a letter by her to Shehzade Beyazid advising him not to rebel against his father. This clearly shows that she was genuinely concerned with the empire's well-being and was an important member of it. How ever the other concubines sought to get rid of her. Gulfem was building a mosque and ran out of funds. One concubine agreed to give her gold in exchange for her giving one of her nights with the sultan to her. Poor Gulfem thought that it was not such a big deal however she was wrong. The 'great and just' Sultan had her dragged right away by her hair to his room and without even hearing her explanation had her strangled right there! Later when he found out about it he ordered her mausoleum built next to the mosque she had commissioned.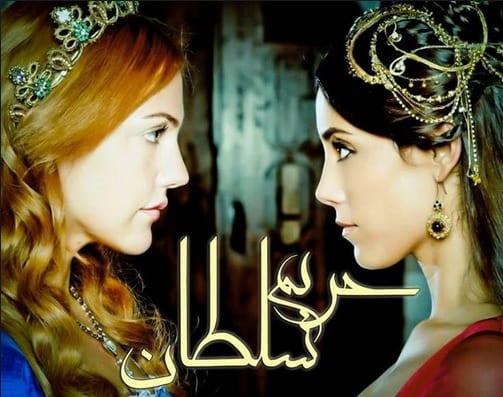 7) Hurem is portrayed as the heroine of this series although to be frank this is the first heroine I have seen who displays serious psychological problems and has all the patterns consistent with a serial killer. Hurem was a Ruthenian slave known to the west as Roxana because of her Russian origin. She bore The Sultan five sons and a daughter. One of these sons died as a baby and hence was not shown in the drama. The real Hurem was not breathtakingly beautiful but was said to be heavy with an attractive face, jolly nature and it is said that she possessed s*x appeal. She was However extremely sharp who used her wits to beat her rivals. In this she was helped by Rustem pasha who later became her son-in-law. By no standards of morality whether in the drama or in real life can Hurem be considered right. Infact as foreign ambassadors reported Turks used to abuse her openly and call her a witch especially after Mustafa's death. Hurem's three major achievements were
a) Marrying the Sultan.
b) Never leaving the Harem with her son as was the custom but staying on till the very end with Suleman.
c) Moving to the main palace with Sultan as a fire 'mysteriously burned down the old harem'. ( Yaqeenan khud lagwai hogi)
8) Sultan's sisters had nothing against Hurem. They added this part for spicing up the serial and also so people can feel sympathy for the 'Innocent Hurem. khazeena( real name Hatice) died heart-broken two years after Ibrahim's death. Fatima and Beyhaan lived their lives quietly after their husband were killed by the great Sultan. Sah obtained a divorce not because of Hurem's conspiracies but because her husband beat her.
9) Mustafa was the eldest and undoubtedly the greatest of Sultan's sons. Sultan had him killed as Rustem had him believed that the army was planning to replace Suleman with him. Our Great Sultan not only had him killed but had his young son Mehmet executed. Can any Huremist or people who admire Sultan give me a solid reply what danger could a child pose to a great Sultan like Suleman? Also he did not disobey his father by marrying Khizr raees's daughter. Their is no Mehrunnissa Hatun. His son was by his concubine Rumaisa.
10) Hurem's son Mehmet died a natural death due to small pox. What they showed in the drama WAS A LIE. MAHIDEVRAN DID NOT KILL HIM. THEY ADDED THIS PART SO PEOPLE CAN JUSTIFY HUREM'S CONSPIRACIES AGAINST MUSTAFA. He was married to his cousin Esmahan daughter of Sah sultan whom he fell in love with as soon as he saw her and had a daughter with her. After his untimely death the 'great innocent sweet long-suffering poor' Hurem snatched her grand daughter from Esmahan and had her sent to her mother where she died heart broken four years later.
11) Ayaz Pasha the vizier after Ibrahim was not killed by Sah but died a natural death in a plague. ( Lagta hai writer conspiracy theories pe yaqeen rakhti thi her death ko Hurem ke dushmanon key ser pe daal dia) LOL.
12) Kazi Ebu Saud, Yahiya effendi ( Sultan's foster brother), Sikander chalebi, Tashjee ali Yahiya are all real historical characters.
13) Jahangir died heart-broken for his step brother Mustafa.
14) Beyazid rebelled and was executed with his sons on order of Sultan Suleman in Persia where he has taken refuge. Sultan offered shah Tahmpasamp 400000 gold coins for having his own son and grand sons killed. ( wah wah lekin phir bhi ham nahi manengen aur kahengen ye sab jhoot aur west ka propaganda hai)
15) Hurem's son Selim was a useless drunk. Turks suffered the worst defeat of their history in his reign at the Battle of Lepanto.
16) Sadiqa/Victoria, Froze khatoon, Princess Isabella, nazenin were all fictional characters added to show how much Hurem had to fight to control/brainwash her Sultan. LOL
17) Shah Tahmpasamp of Iran was a weak rival Of Sultan. He did not obsess about harming the ottomans. Later his descendant Shah Abbas the great inflicted major defeats on the Ottomans when they were in decline in the Sultanate of women period.
18) The murders in Harem are based on reality. Hurem initiated a reign of terror. Her cruelty can be judged by the following real incident. One of Sultan's concubines Gulshah khatoon bore him a daughter called Nuriye Gul Sultan. Hurem made numerous attempts to kill mother and/or daughter and finally when the daughter was 3 years old she succeeded. They were killed and their bodies thrown in the sea. This incident shows Hurem's inhumanity and Sultan's criminal negligence. ( They did show a Gulshah in the drama. She was however a gullible maid of Mahi and Later Hurem who only caused harm to her employers)
20) Meherma the daughter of Hurem was highly influential and acted as Valida-e-sultan in her brother's reign. Her marriage to much elder Rustem was considered an unhappy one and she spent most of her time with her father. Her Husband Rustem was one of the most corrupt and hated Grand viziers in Turkish history.
21) After Mustafa's death the Janissaries rebelled so to placate them Sultan had Rustem deposed and on his advice appointed his brother-in-law Kara Ahmet Pasha to this position. This measure basically saved their life but within two years Sultan repaid this favor by executing Kara Ahmet pasha!
When all is said and done there is no doubt that It was an excellent and entertaining drama and I look anxiously forward to Kosem Sultan the next installment of this series. The Turks really know how to make historical dramas.
Talha Rizvi