Ohkay so, this entire episode focused on how everyone around Mehreen perceived her as & how Mehreen herself was struggling so much knowing that she had no support & was pretty much on her own. I really liked how subtly so many aspects were covered & were being elaborated. This episode of Hum Kahan Ke Sachay Thay was well directed but in certain scenes, the background music was too loud & served as a distraction.
The Strained Relationships
Rabia well & truly understands that her relationship with Mehreen has been damaged & there is absolutely nothing that she can do about it. Mehreen has become so distant that she doesn't see her coming back at all. However, just because she is a mother, she tries to show her concern & is also in denial that she is in a position to discipline Mehreen or address the issues people around her have with her attitude & behavior. Mehreen has made it quite clear that she wants to maintain this distance because she has understood that this namely relationship with her mother is not giving her any peace or comfort. Rabia at least tries to do justice to her role but also makes it quite obvious that her hands are tied. More than Mehreen's, she happens to be Anam & Tooba's mother, therefore she does feel the guilt but also knows that there is nothing that she can do about it.
I will straight away say that I already dislike Nani's character. She is a part of the problem & she has contributed a lot to Mehreen's bitterness. It is unfortunate that instead of owning an orphan & treating her as her own, Nani thought it was perfectly fine to hold her accountable for all the things her father did. Nani's conversation with Tahir & Shagufta also suggested that Mehreen has been an afterthought & they all are very much comfortable in treating Mehreen this way. Another interesting thing to note was how Nani had absolutely nothing good to say about Mehreen, to her mother behind her back & also to her face. Although Shabo has her own issues but she acknowledged that Mehreen was meticulous when it came to her belongings & her room, these little things show how people around Mehreen see her differently, with most of them only fishing for the negatives. It is quite easy for everyone to blame Mehreen for her shortcomings but no one has once tried to understand what is it that makes Mehreen so bitter!
Mashal's character got decent coverage in this episode & a bit of insight was given into her personality as well. The thing that stood out the most about her was how she was a carbon copy of her mother; always putting up an act of being nice & sweet but feeling something totally opposite on the inside. This is because Mashal has seen her mother do this all her life, therefore it has become a normal practice for her. Mashal has also been feeding lies to Aswad about Mehreen & this happens to be a conscious effort by her because she wants to make sure that any opinion Aswad had about her changes & he sees her the way Mashal wants him to see Mehreen. Aswad & Mehreen are not in contact with each other & Mashal is definitely making the most of it. It also highlighted Mashal's own insecurities & complexes, because of which she was painting a wrong image of Mehreen.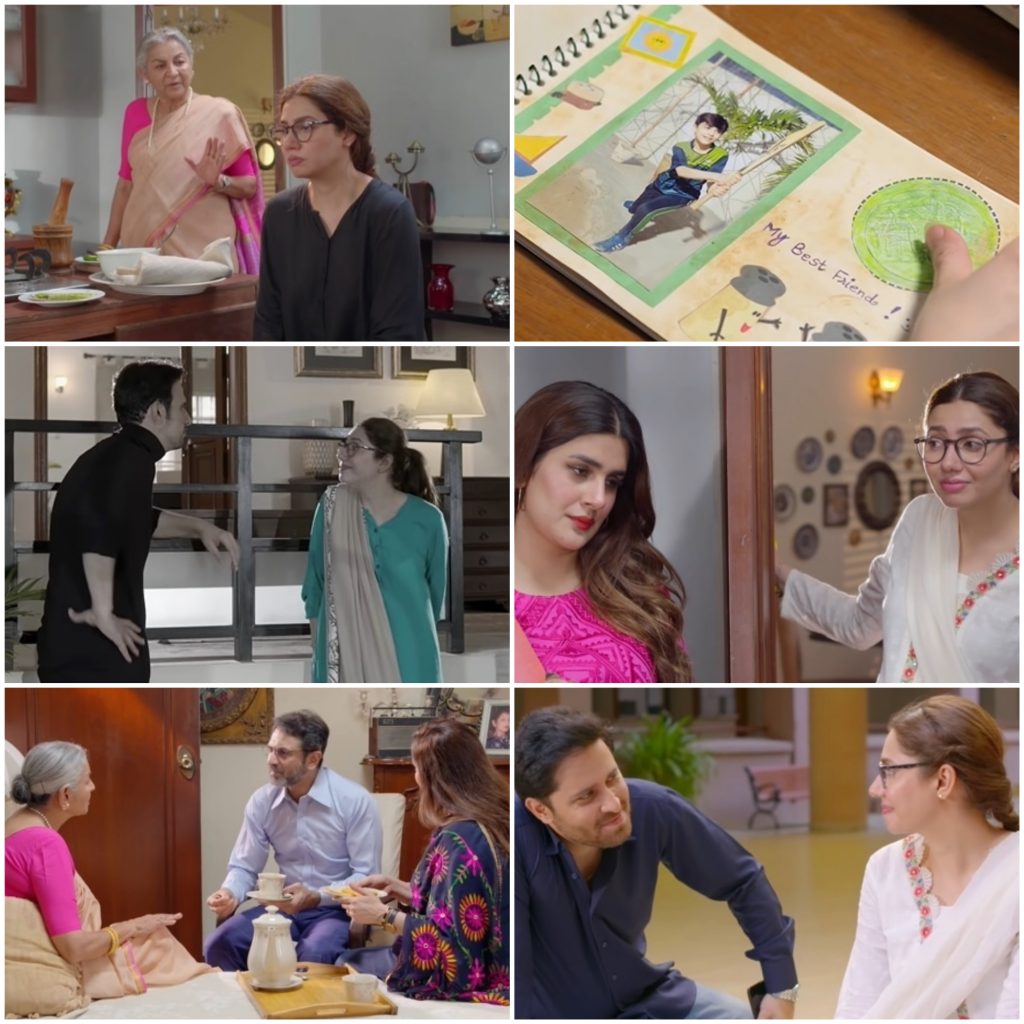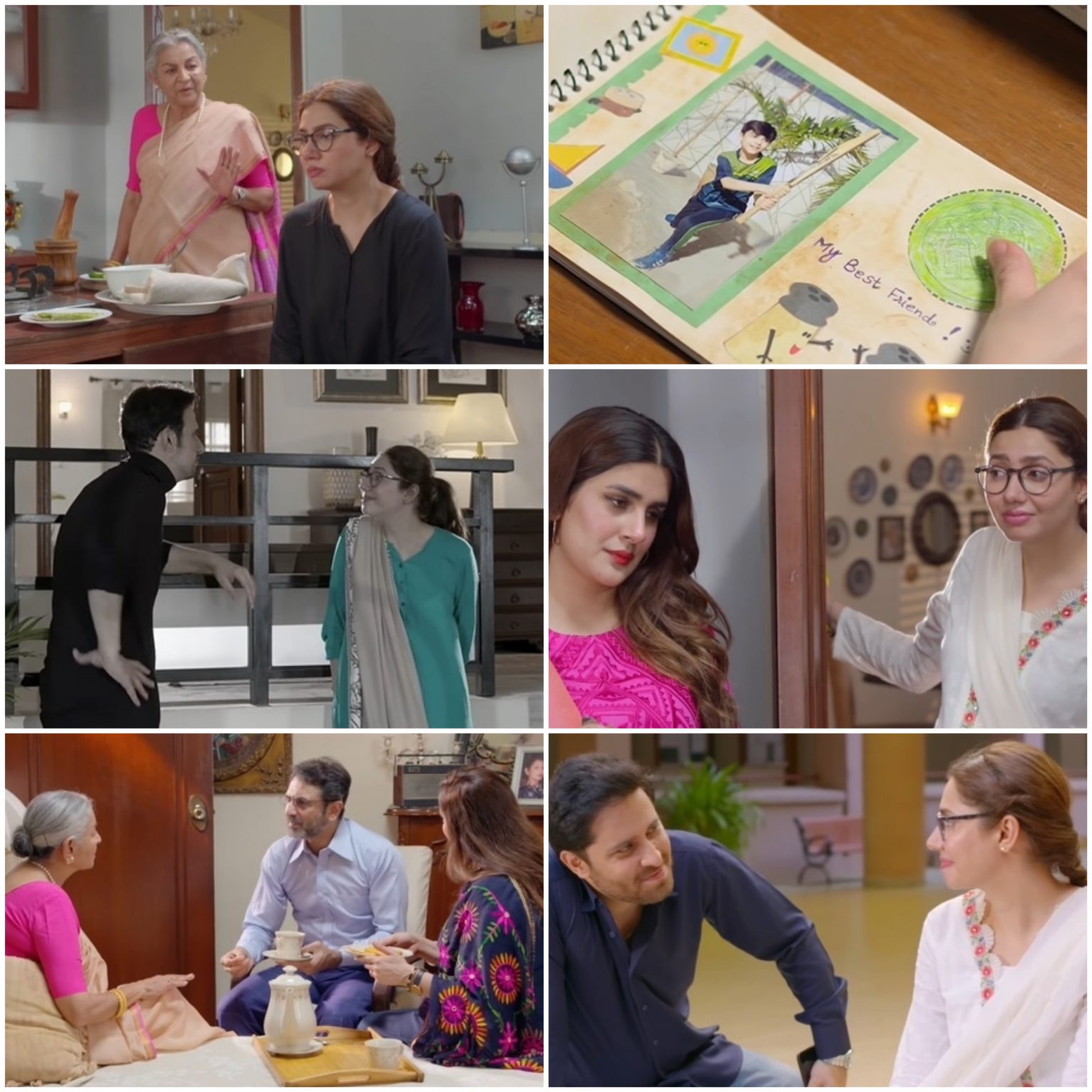 It was nice to see that Mehreen at least had someone she could rely on. However, Mehreen still hasn't allowed her friend Sheeba to know about the realities of her life & her personal struggles. Their conversations were quite interesting because it showed that for a girl like Sheeba who had a normal life, she couldn't wrap her head around the things Mehreen just so casually said, like not getting the food she liked or why she couldn't speak to her family members about Safi's proposal. In normal circumstances, one would assume that Mehreen'd accept Saffan's proposal & find a way out of this misery that her family members inflict on her but she has not thought on those lines & the reason was presented in the last part of the episode. Mehreen has been holding onto the relationship she had with Aswad. I think it is also because he was the one & only true friend she ever had & that is why she has held this relationship closer to her heart which has now evolved into a love for Aswad. This is the only reason why she hasn't accepted Saffan's proposal & because she likes to keep her emotions & feelings bottled up, she couldn't straight away tell anything about it to either Sheeba or Saffan. The conversation Mehreen had with him also showcased how she suffered from low self-esteem, this is why she told him that he was perfect & she was not!
Nicely Executed
This episode of Hum Kahan Ke Sachay Thay was well-directed. Although I am not too sure of what to think about Shabo's character yet, I still like the fact that she provides a bit of comic relief in a drama that deals with so many intense emotions. Mahira Khan fits the character of Mehreen perfectly but I wish she had refrained from over-emoting because that would've also given this performance a much realistic & flawless feel. Especially in the scene where Mehreen was speaking to Rabia, that was all that I could see. Yes, she was trying to suppress her negative emotions, her anger & frustrations but it has been established already that they both do not share an ideal relationship. I am sure as the episodes will progress, her acting will tone down & her portrayal will look much more realistic. Kubra Khan is doing well as Mashal but with her acting as well, I am sure in the upcoming episodes, she will get into her element & perform much better. Usman Mukhtar is definitely doing well & his acting so far seems effortless & natural.
In some scenes, the loud background music could've been avoided, however, the usage of OST is definitely apt. I am not sure if there was a need for flashbacks already when we have just seen those scenes in the very first episode a week ago. I am really hoping Hum Kahan Ke Sachay Thay doesn't turn into a flashback galore like Ishq Zahe Naseeb did, here's to my wishful thinking. Props to the set designers, I really liked the interiors & the color palettes. Definitely looking forward to the next episode. Please share your thoughts about this episode of Hum Kahan Ke Sachay Thay.
Keep Supporting,
Cheers,
Zahra Mirza.