Powerful, engaging and emotional – tonight's episode of Inkaar covered the aftermath of the attack on Hajra superbly in every possible way. Perfect screenplay, brilliant direction and convincing portrayals made this episode truly effective. The manner in which the resulting chaos was covered gave this episode a realistic feel and made me reflect upon all such real-life incidents (unfortunately there are so many of them). How easy it is for men like Rehan to cover up for their crimes and how terribly difficult it is for all the Hajras out there to get justice. Tonight's episode resonated with me especially because today Shahrukh Jatoi and his accomplices' death sentence was reduced to life imprisonment. The victory sign dialogue definitely hinted towards Shahrukh Jataoi's attitude after his court hearing therefore it was painfully realistic.
The Aftermath
Everything about this episode was perfect starting from the opening scene to the last one. The way everyone reacted to the terrible news and rushed to the hospital was covered perfectly. Shayan knew right from the start that Rehan was the one behind this attack but the police covered up for him. I especially like Shayan's father's character because it's not clichéd. Rehan's stepmother played a vital role in covering up his tracks and it won't be wrong to say that she is wholly responsible for turning him into the monster he is today. Rehan's father left all his upbringing to her and she obviously thought that pleasing Rehan was the only way to bring him up. I am glad that the writer has shown two affluent families, influential households but their thought processes are completely different.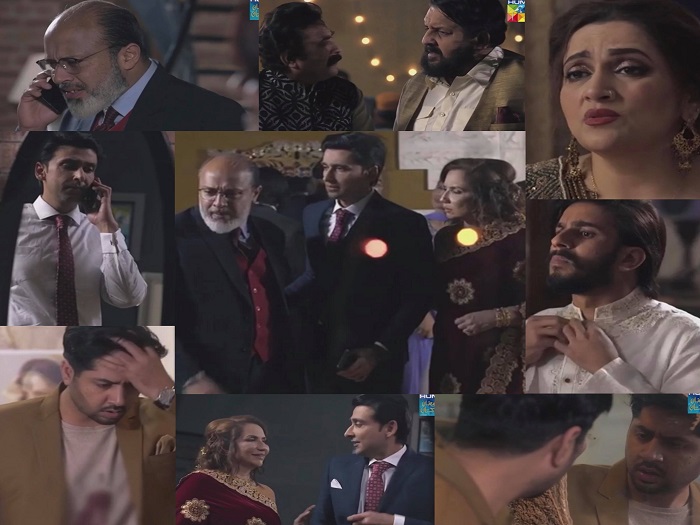 Shayan and Hajra
Shayan's meeting with Hajra and all his scenes tonight were the highlight of this episode. He felt responsible for what had happened because he trusted Rehan in ways he shouldn't have. Hajra's father's faith in God seemed to be the main reason why he was more composed than his wife and even Shayan. Hajra has always been a fighter therefore watching her regain consciousness and tell everyone who the assailant actually was didn't come as a surprise but was a relief. It was good to see that this part was wrapped up quickly instead of prolonging Hajra's unconscious state and stretching this part of the track. The writer surely hit the nail on the head with those dialogues about how a man like Rehan can get away with murder with his head held high while a victim like Hajra has to face the pressure and heat.
Splendid Performances
Tonight's episode of Inkaar was simply flawless. Every single scene was brilliantly put together. The real story has just started and it remains to be seen how far Hajra, her family, Shayan and his family will go to get justice. Rehan's father will do everything it takes to ensure that this case doesn't go to the court. This fight will be just as challenging for Shayan as it will be for Hajra. I can already see Hajra's mother convincing her to forgive and forget but I am waiting to see what decision her father takes.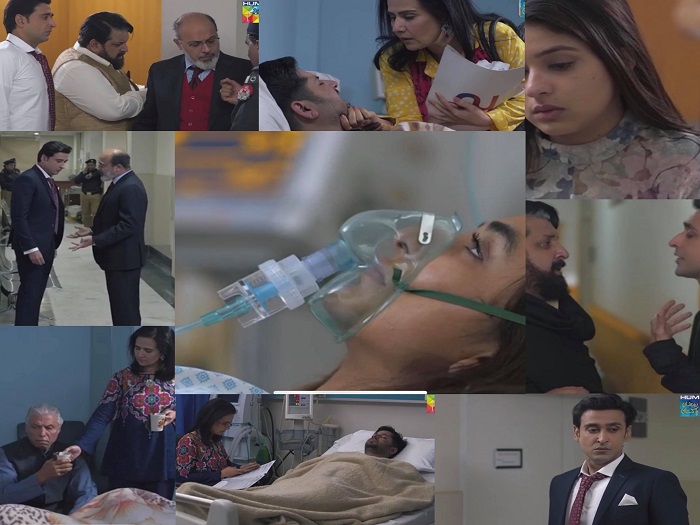 Sami Khan's performance tonight was beyond exceptional; he translated Shayan's guilt, confusion, helplessness and anger superbly on screen. Noor-ul-Hassan is another actor who fits perfectly well in all the characters he chooses to play. Rehan Sheikh has added more grace to his character and Imran Ashraf is making sure that he translates Rehan's twisted state of mind perfectly on screen. The mere sight of Rehan makes you cringe and that is exactly the way this character should be portrayed. I still feel however that we don't know Rehan's character well enough and I am waiting to see what his reaction will be once and if Shayan confronts him. Yumna Zaidi makes you feel for her character with her effortless portrayal; her performance is always the perfect example of how actors can use only their expressions to convey their feelings. Looking forward to the next episode already.
Do share your thoughts about tonight's episode of Inkaar.