This was another thrilling episode of Inkaar with many hard hitting scenarios. Inkaar's script is brilliantly penned out and the attention to detail makes it even more impressive. Tonight's episode belonged to the father, who refused to give in to the pressure, the criminal who wanted his way at any cost and the friend/companion who vowed to stand by Hajra's side. Shayan's father's role tonight showed the paradox he was in. Tonight's episode belonged to Imran Ashraf, Rehan Sheikh and Sami Khan in particular. Their performances and the way their characters shaped up the story in this episode was outstanding. Shayan's character growth has been shown in such an amazing manner.
The Twisted Story and The Response
Rehan Chaudhry's statements tonight sounded a little too familiar – reminded me of Mohsin Abbas Haider's press conference! Every time a woman stands up for herself, character assassination is the first weapon which is used against her. Rehan Chaudhry told 'his side of the story' which sounded so genuine and believable yet it was all a lie! He tried his best to tarnish Hajra's reputation and made it look like he was the victim. The dialogues covering how he respected women were meant to change people's opinion about him – another familiar scenario. Shayan's response was on point and made perfect sense. We have seen this happening on media a little too often therefore I commend the writer for covering all these aspects so realistically and convincingly. Imran Ashraf's performance while he was giving that interview was truly impressive. The way he changed his persona and stance as the camera turned off showed how easy it was to fool people and what a brilliant actor Imran Ashraf is!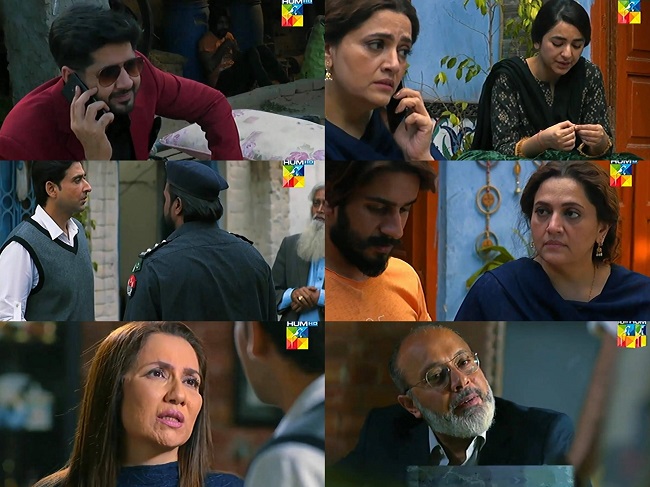 Shayan and Hajra
Shayan has gradually managed to convince Hajra that he is going to be by her side no matter what. Not very long ago Hajra used to partially blame him as well but now she derives strength from him. Not only has Shayan and Hajra's relationship developed in a good way in the past few weeks but Shayan has grown into a more responsible and confident person who has a purpose in life. Shayan was introduced as an overprotected child who never had the confidence to tell Hajra that he liked her. Now, he is willing to lay down his life for Hajra, for a purpose and he is not scared at all. Shayan's letter was very meaningful because it showed that he was finally ready to fly on his own and Sami Khan's expressions tonight translated that aspect of Shayan's personality so well on screen.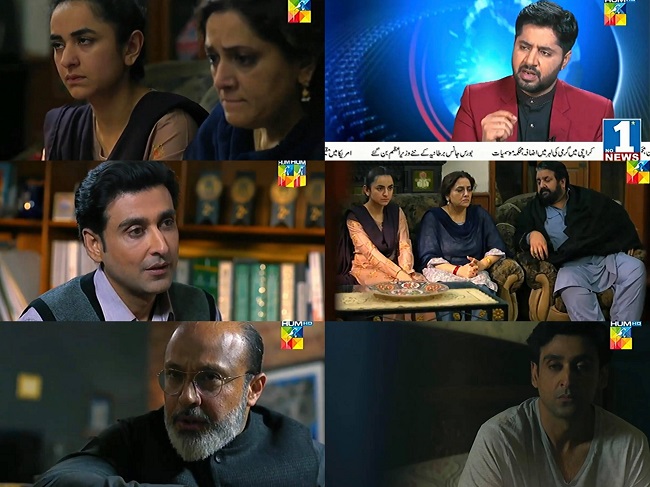 The Conflicting Situations
Hajra's mother had started to show love and support towards her but all that changed when Rehan Chaudhry kidnapped Jawad. She was willing to 'trade' Hajra for Jawad. This extremely conflicting and difficult situation showed once again what a strong person Hafiz sahib was. While Hajra's mother's breakdown made perfect sense, Hafiz Illyas' decision was admirable. Apart from supporting his daughter, he also did not want to bow down to the Chaudhry's demands. Rehan Sheikh is my all time favorite actor, he is extremely dedicated and his portrayals are always faultless. Shayan's father too was shown facing an equally difficult situation – he wanted to save his son but his son was not interested in being saved. For the first time we saw a completely different side of Shayan's father. He always had his own ways of making Shayan do things and made decisions which he thought were right but he always loved Shayan and will ultimately do whatever it takes to protect him. His involvement in this case and the 'deal' which they were shown talking about in the next episode will surely result in the shift of power. Noor-ul-Hassan owns his character and I absolutely love the versatility in his performances. Hajra too had to make many difficult decisions tonight, the most complex situation came at the end of this episode and we have yet to find out what Hajra does next.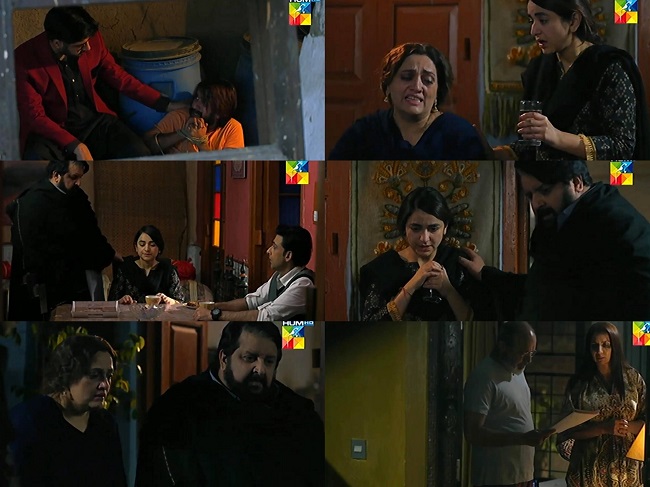 Final Remarks
Inkaar is a complete package, it is written so well, directed impressively and the performances just get better with every passing episode. This drama keeps you hooked, inspired and in awe. Looking forward to the next episode.
Do share your thoughts about tonight's episode of Inkaar.