It was a very average episode and the expected things took place. Arham is dying for Rushna. He is desperately in love with her and cannot survive if he wouldn't get her. They finally set up the meeting but as expected things took a turn and Rushna thought Mehrab was Arham. The whole episode revolved around getting things fixed to result in a proposal visit from Arham's side to Rushna's home.
One thing I didn't like was the overall attitude of Mirha towards this scenario. She has been shown as a girl who is always careful about her image and she knows that the blame will always fall upon her. But she still supported Rushna to pursue Arham and go on a date with him. A girl who is shown to be intelligent and knows how pathetic her living conditions are should not be so dumb. Her chachi was her usual self with constantly bashing her character and she once again showed what a hypocrite she is when she didn't object her own daughter's rishta fixing. She had no problem with Rushna finding a boy for herself and didn't question her daughter's advancements towards some unknown boy.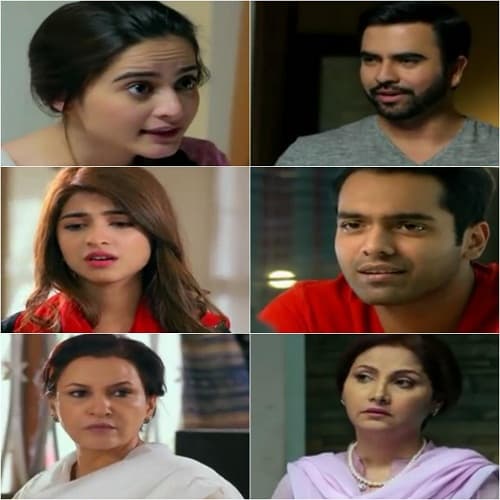 Mehrab loves his brother too much and treats him like a baby. He wants to get him everything he ever dreams of. But he has unknowingly become the obstacle in his brother's love life. Since he is the more handsome one of the duo, the shallow Rushna fell for him at first sight and all the stuttering Arham was doing about his common looks actually played out to be true. Mehrab likes Mirha but he thinks she is Arham's Meena. His absence from the rishta is going to cause serious problems for Arham.
This episode was an average and totally just OKAY. Preview for the next one, however, looks promising. Mehrab is going to act out on Mirha due to his misunderstanding and that will cause problems for the poor girl. Let's see what happens!