Ishq Tamasha was such a great drama but I couldn't have hoped for more pathetic ending. The second last episode was so utterly boring and dragging that it became impossible to even take out anything out of it. The ending of Ishq Tamasha was just a convenient closure. They had to end it so they wrapped up everything in a mere eye blink, leaving nearly everything unanswered.
Rushna was suffering from severe headaches since many episodes, she also had dizzy spells. But they did not even tell what was her main problem. She died at last due to an apparent overdose and nothing major was diagnosed. Mehrab's behaviour with Rushna was never very friendly and she was okay with it. So she should have had some medical issue for all the problems she was having rather than Mehrab. Kinza Hashmi played her character the most perfect among all the actors in this drama. The shortcoming was on the writer's behalf who ruined her character in the end, not even giving it its due importance. She should have been given a more detailed closure than just a simple overdosage. All of a sudden Arham cam back and took her with him. A total expression of convenience since the writer was not able to end what he had started.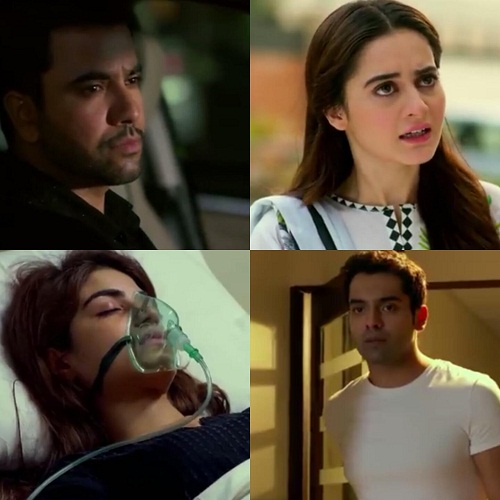 Aqeela's drive for seeking forgiveness from everyone was simply awful. She was herself throwing away Palwasha ka Rishta when her elder daughter has just died. Palwasha was also all made up, ready for the Rishta talks since who cares that your sister has died. That scene was simply disgusting. And Khala amma calling that Aik Kaam To Acha Hua gave me chills. This family didn't even care about Rushna, so their behaviour with Mirha was justified.
Mirha' sudden nightmares and all the missing drama for Rushna was extremely annoying. Why was she having those premonitions when Rushna never even apologized to her? Her whole conversation with Mehrab also struck a cord and he realized that how bad a person he was. And he rectified everything by taking an overdosed Rushna to the hospital. Such a cool guy!
They didn't tell Rushna's illness, forgot about phupho and her daughter. Wahaj was also just thrown out of the mix easily and nobody even named Arham in more than half of the drama. But we got a flowery proposal in the end and according to team Ishq Tamasha, that is all that matters!
What do you think about such a convenient wrap up of the mess? Share in comments!