Opening Thoughts:
Ohkay so, these two episodes of Lashkara were intense & done well. Even though unexpectedly the story of Lashkara has turned out to be grim & based on a social issue, the makers have never once over-dramatized or sensationalized the subject which is a plus point & makes it not too heavy to watch.
Developments in The Episodes:
Just when Feeka & Bubbly were now starting afresh & dreaming for a humble yet happy life together, life threw a curve ball at them. Feeka's love for Bubbly is getting challenged again & again & even though Feeka has bounced back & vowed to not repeat the same mistake of leaving Bubbly & he is standing by his word though, I feel Sunny is always one step ahead in loving Bubbly & proving it to or for her.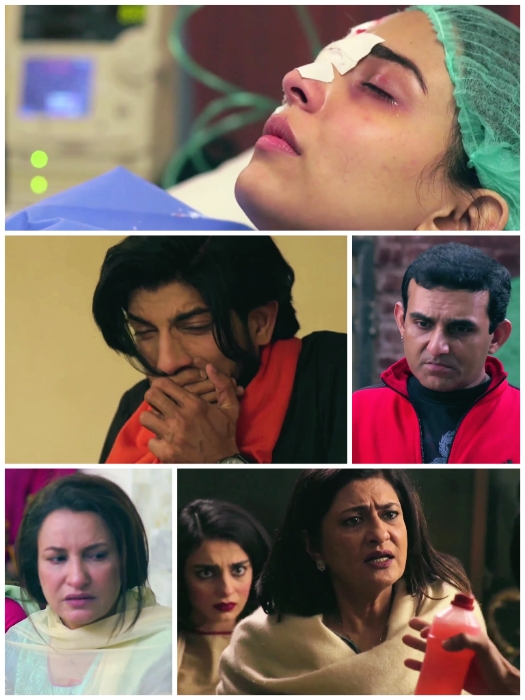 Bubbly thought life won't get unfair to her again as she has had her fair shares of troubles & hardships but little did she know that a bigger test was awaiting her. Even though if we take a general look on the story of Lashkara, it shows a typical household jealousy but the way it has been executed makes it far more different to what we usually get to see.
Nikki is evil. She is jealous & most importantly, she needs help. Nikki may have the right to hate Bubbly but she so didn't have the right to do this to her. It is unforgivable & pure evil. I so wish in Lashkara, they show that despite being a female or a daughter of an affluent business woman, Nikki pays the price for even initiating this idea of harming Bubbly to this extent. Usually, in our dramas a man involved in unrequited love does this to the girl & gets punished so I want them to show that even a girl can go to jail for even plotting a crime as heinous as this against someone. Even though Nikki & Akram's conversation made it obvious that it was Akram who either did it directly or got it done but it can not be denied that he did all of that only to please his wife – what a loser with zero personality & brains who is even ready to become a criminal only to get that validation from a psychotic like Nikki who he calls his wife. Nikki made it obvious to him that when the time will come, she might not protect him but whatever the case may be, I want them both to rot in jail!!!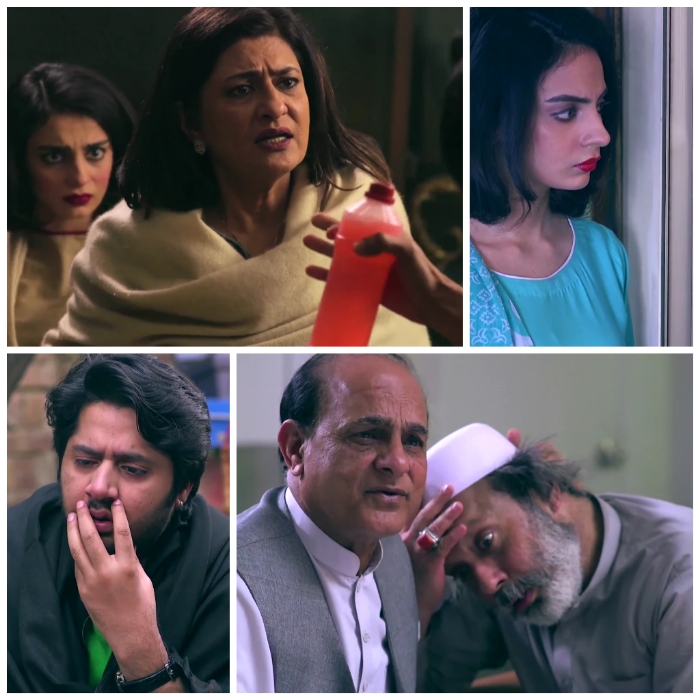 This recent episode of Lashkara didn't cover the mental trauma a victim of an acid attack goes through, rather it showed how it takes a toll on the family members of those victims. It showed everything in detail which made it easier to feel their pain. The way they showed how media plays a role in sensationalizing such cases was spot on too. Saima once again took the front seat & set everyone straight. I wish Nasreen stands by her words & fulfils her promise that she made to her son regarding Nikki being the culprit. I think Nasreen still thinks Nikki is not capable of doing something like this but I hope her bubble bursts & she happens to be the one devising punishment for her mentally unstable daughter!
Closing Thoughts:
Overall, these two episodes were heavy but the treatment that the director has given to this subject & story makes it easier to watch. This episode again was laden with some amazing & heart wrenching performances & all of the actors have given their 100% to these roles. My favourite in this drama is Imran Ashraf for sure. I can bet no one could have played the role of Sunny the way he has. Just perfect. Mohsin Abbas Haider performed phenomenally as well, he showcased the disturbed mindset of Feeka to perfection too & Ushna Shah outdid herself in the scene where acid gets thrown on Bubbly's face, her screams depicted the pain that one goes through, simply awesome. They all are such amazing actors, wow! Please share your thoughts about this episode of Lashkara.
Keep Supporting,
Cheers,
Zahra Mirza.