Tonight's episode of Ishqiya was slightly more entertaining than the last one. This episode had some important developments to its credit and it was yet again frustrating watching Hamna contemplate whether she should tell Hamza what was actually going on or not. She went ahead with the nikkah without informing Hamza. Although her confusion and fear both were translated convincingly on screen but even then her approach has been immature. I must say that Hania Aamir's character and her performance is the main attraction of this drama right now. Hania Aamir is one of my favorite actresses who always brings out the best in every character she plays. Having said that, I really wish that she gets a better stylist and that the producers let the actresses with short hair flaunt their natural hair as opposed to forcing them to wear hair pieces. In every other drama the actresses are forced to wear either extensions or hair pieces because somehow it isn't okay for the leading ladies to have short hair!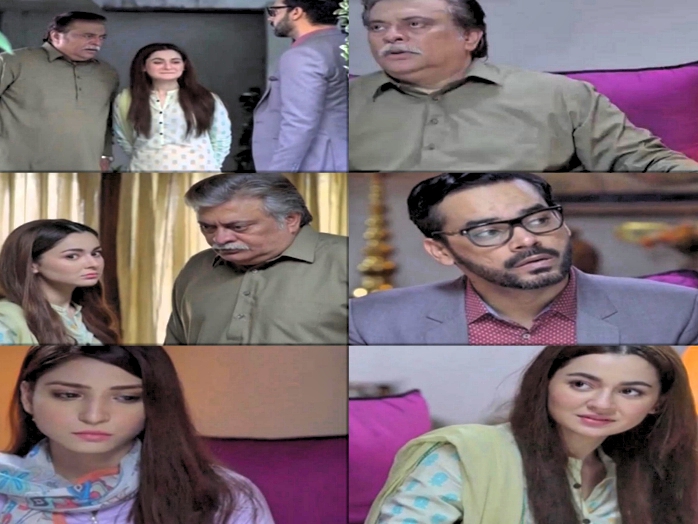 Even though some of the scenarios in this drama have done-to-death written all over them but there were also those elements of Hamna and Romaissa's track which were quite likable. There were times when I wondered what would have happened had Hamna taken her sister or mother in to confidence. The writer has shown how a loving and caring father completely failed to let his daughter make one of the most important decisions of her life.
Hamza and Hamna
Hamza's commitment towards Hamna seems quite genuine, something more than just crazy love but if you compare him with Azeem, Azeem definitely appears to be a more mature character. Hamza's conversation with his father in the previous episode suggested that Hamna had never made a commitment with him therefore their relationship status is confusing. Hamna has definitely made quite a few decisions in this one week which show that she is not as certain and confident as her sister is. Hamna was shown crying and ignoring Hamza and she simply brushed this entire affair under the carpet even after the nikkah happened. Some of the flashback scenes were completely unnecessary and it would have been better if instead of showing these scenes, the writer would have given the viewers a more clear insight into what Hamna was thinking. Although she wanted to get married to Hamza but we still don't know whether she loves Hamza as much as he loves her. While it was relatively easier for Hamza to tell his parents off, Hamna's situation has been completely different. Feroze Khan's entire outlook doesn't go well with his character since Hamza has a more responsible and serious side as well but he looks like the reckless cool dude.
Family Dynamics 
There were quite a few scenes tonight which showed why Hamna decided to do exactly what she was told and why she might have to put up with even more in the future. Romaissa took the medical file from her father but we still don't know what his medical condition is. Romaissa's character is a breath of fresh air and definitely different from the one she played in Anaa. Romaissa looks out for her parents and her sole aim in life is to see her father happy. Her relationship with her father in particular is both cute and endearing at the same time. Hania Aamir's performance has been effortless and on point. She does not overdo the bubbly side of Romaissa's personality and has made sure that the viewers can see the sensitive and caring side of her character. Shabbir Jan too has translated his character gracefully on screen. Even though he has made some decisions which were too hasty and perhaps not fair but even then you understand where he was coming from.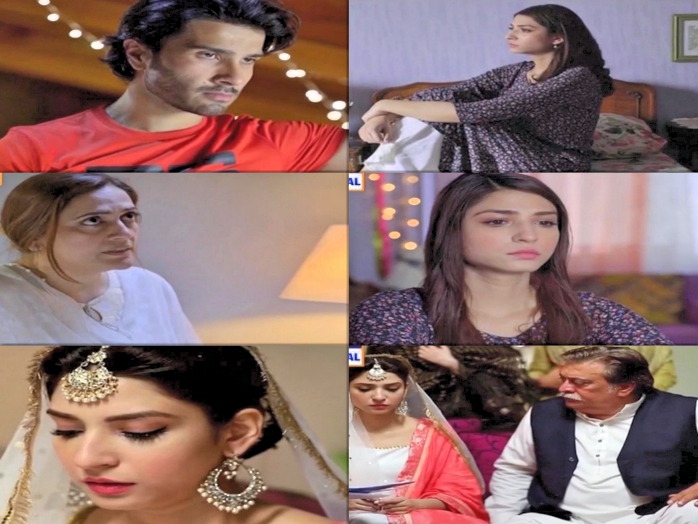 Azeem and Hamna
Azeem was properly introduced to the viewers tonight. The introduction he gave made me wonder why he mentioned the past. Can he sense that Hamna is hiding something or is there something that he is hiding from her? Or was it just something he said to make Hamna feel comfortable? Waiting to find out! Azeem sounded like someone whose world would revolve around his wife once he got married therefore it would be interesting to watch how this relationship grows. Hamna just sat there, lifeless and sad while Azeem tried to have a conversation with her. He likes Hamna and is looking forward to starting a new life with her but Hamna clearly is not ready for this fresh start, it is more like an ordeal for her. The preview of the next episode suggested that Azeem might find out the truth in the upcoming episode – I really hope that does not happen. Hamna's situation is actually painful to watch especially because she hardly had any interaction with her friend in this one week. Gohar Rasheed is a brilliant actor, I am waiting to see what his character has in store for us.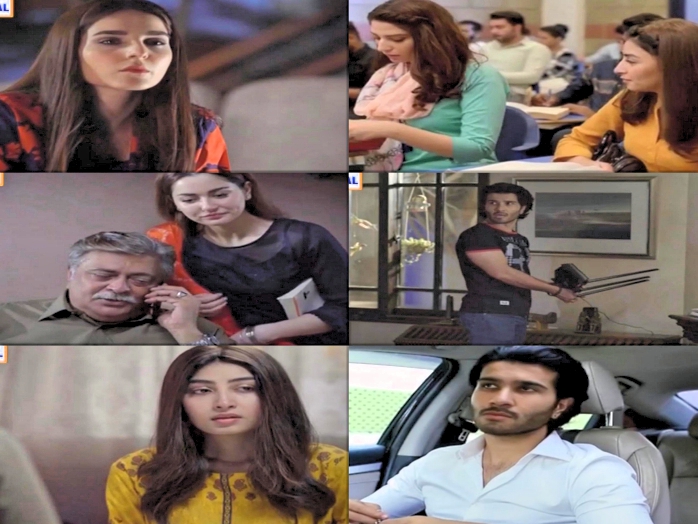 Final Remarks
Ishqiya so far is a decent watch, it isn't remarkable and it is not entirely run-of-the-mill either. The performances and the direction has been on point and even though the story is familiar, the writer has managed to avoid certain clichés. The preview of the next episode showed that Hamza will find out the truth and he will once again show his anger in front of everyone. Will Azeem witness all this? The preview suggested that Hamza will feel betrayed and rightly so too! I guess we all know where the story will go from here but it will be interesting to watch how it is taken forward.
Did you watch tonight's episode of Ishqiya? Share your views about it.