Shadi krte waqt koi aurat se thori kehta hai ke apni bhi izzat ka khayal rukhna bus yehi kaha jata hai ke shohar ki izzat ka khayal rukhna
These lines struck a chord with me; this really is a bitter truth of our social set up. Women are considered the custodians of the honor of their family but in many households they do not get due respect. The concept of a woman as a giver is reinforced over and over again because this is the kind of thinking that makes it easier for men to have their say. It is an easy way to maintain a "balance" in the society; if every woman starts expecting the degree of respect that Kiran does then things will be very tough for many men as well the women associated with these men (the mothers, sisters etc), that is why they are led to believe that their self-respect is not half as important as the honor of their family. But if every mother starts giving her daughter the advice which Kiran wants to give to her daughter then things will change for the better.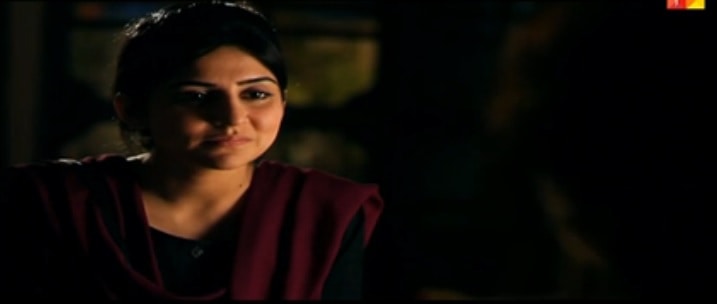 Kiran and Adnan's conversation on the night of their wedding was yet again sweet and very well done. The way Kiran opens up to Adnan and the manner in which he reassures of his love over and over again is one thing I don't mind watching repeatedly.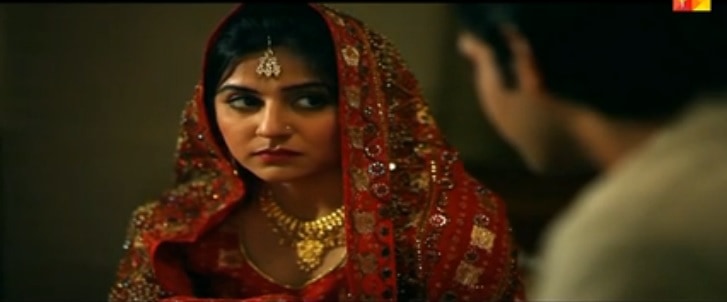 Rukhsar's double standards and bullying nature never fails to surprise me. She does not believe in giving her own mother in law an ounce of respect and always has an issue with serving her tea even. But when it comes to Kiran, she expects her to read her in laws' mind and act likewise. There is no way that Kiran can ever please Rukhsar because she is impossible to please. Rukhsar has a very controlling nature and for some odd reason she thinks its her duty to pick fights with others. All this time when Kiran was doing the household chores, she had no clue that she was offending Rukhsar in the process. Kiran's conversation with Rukhsar about the reason why she left her job proved to be the final nail in the coffin!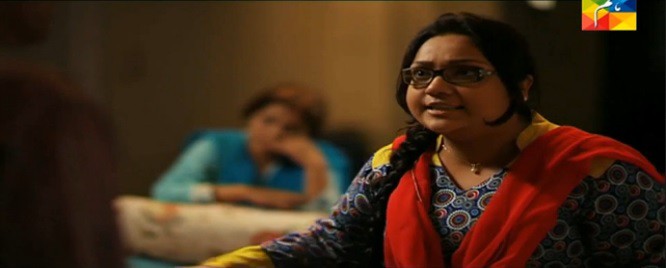 Sikandar justifies her actions by calling Kiran characterless and why is it so? Because she decided to get married again! This thinking is very common in our society, if a man remarries after a divorce, it is perfectly normal but if a woman gets divorced, she is expected to mourn the break up for years without end. Sikandar is not willing to accept that Kiran has moved on and also tries to convince himself that no one can love Kiran the way he does. Sikandar manages to control his anger whenever he has a confrontation with Arzoo, although he admits that he cannot control his anger… I wonder why! I liked the conversation between Sikandar and his father in which he continues to blame his father for being a bad role model. He seriously needs to take some responsibility for his own actions as his father rightly pointed out. He can't go on living his life blaming others. He blamed Kiran for the break up and blames his father for everything else. It is not possible for anyone to mend their ways unless they start owning up to their mistakes.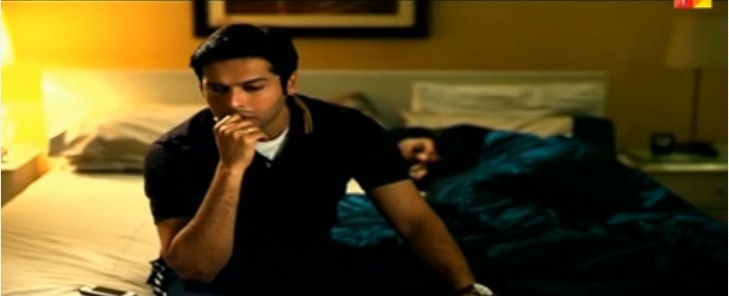 It is very difficult to predict where the story will go from here. Kiran's problems will not be solved until Rukhsar is out of the house. Sikandar and Arzoo's track seems to be going around in circles. The preview of the next episode suggested that things are only going to get more difficult for Kiran and Arzoo's parents will finally confront Sikandar and his family. All the actors did a commendable job like always; Sanam Baloch portrayed Kiran's innocence perfectly. Even after going through so much, she still does not know how to play games. Hassan Niazi has been perfect as Adnan, I wasn't very sure about his suitability for this role in the beginning but all my doubts have been removed now. Rukhsar's character is not likeable at all but the fact is that Uroosa Siddiqui has been brilliant throughout the show.
Did you watch this latest installment Please share your views about it and also share what you think will happen next.
Fatima Awan