Ohkay so, this episode of Kashf was interesting in bits & pieces. The overall episode was slow with a few repetitive scenes. However, it was nice to see Wajdan & Kashf together, having a good time away from their family members & also their responsibilities. I think the pace of Kashf has slowed down but because the story is unique & had such a strong start, it still makes me look forward to it every week, hoping that there are going to be some substantial developments, but nonetheless, the story is still making progress, which is good!
Kashf Is Torn Between Wajdan & Imtiyaz
Kashf is definitely having a hard time adjusting to the new life. She is not used to being this free & also the kind of royal treatment that she was receiving from Wajdan. In the beginning, it was nice to see Wajdan walking the extra mile for Kashf to make sure she was happy & felt less burdened but as the episode progressed, it became a bit more clear that Kashf was far from being free. Wajdan's intentions are good & he only wants what's best for Kashf but once again, Kashf is being forced to do things that she doesn't want to, like giving up completely on her dreams & Asthana. Wajdan assumes that Kashf is still that girl who in the initial stages felt overwhelmed by the responsibilities she was made to take charge of when Imtiyaz opened up the Asthana but he has yet to learn that Kashf has more or less accepted that as her fate & it has now become a part of her personality & life.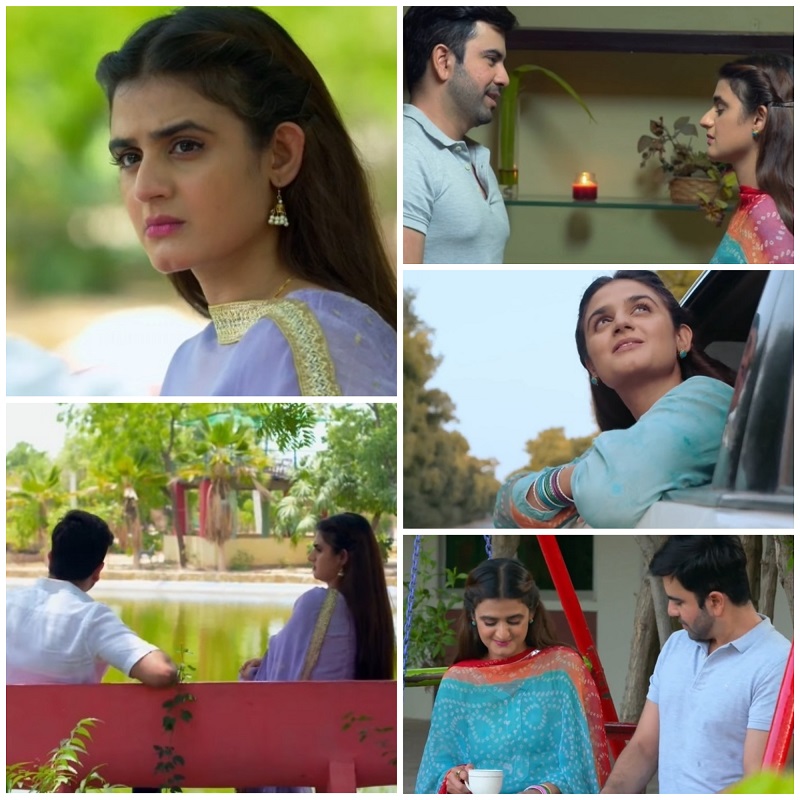 Yes, Kashf herself has told him time & again that she feels uneasy & all of this is emotionally taxing on her, this is why Wajdan too isn't wrong in feeling this way but it is obvious that they both will have certain issues because of Asthana where Kashf would want to go every now & then & Wajdan will completely forbid her from doing so. This to be honest was the only interesting development in the entire episode & the light-hearted moments that they shared were beautifully shown as well. Wajdan & Kashf are completely in love with Wajdan making sure Kashf forgets where she came from, who she was before getting married to him & what she used to do but for Kashf, it's a bit too much to expect from & Wajdan definitely will have a hard time understanding that. Also, the couple they met in Murree was a gentle reminder to Wajdan about the impact Kashf has in people's lives, where she is revered & has formed an identity which he can not take away from her.
It was actually saddening to see Imtiyaz literally harassing Wajdan to bring Kashf back. It goes to show how selfish Kashf's entire family has become, but then it was nice to see Dilshad telling Imtiyaz to calm down & wait for them to come back because it wasn't like they had gone for good. The entire scene where Imtiyaz arranged a meeting with all the clients & telling them that Kashf will attend them over the phone seemed unnecessary. However, the dream that Kashf has seen about a girl named Hajra goes to show that it is somehow going to affect her entire family. To see Imtiyaz crying in a dream definitely meant it is going to be a big deal because it takes a mountain to move a cold-hearted & selfish person like him!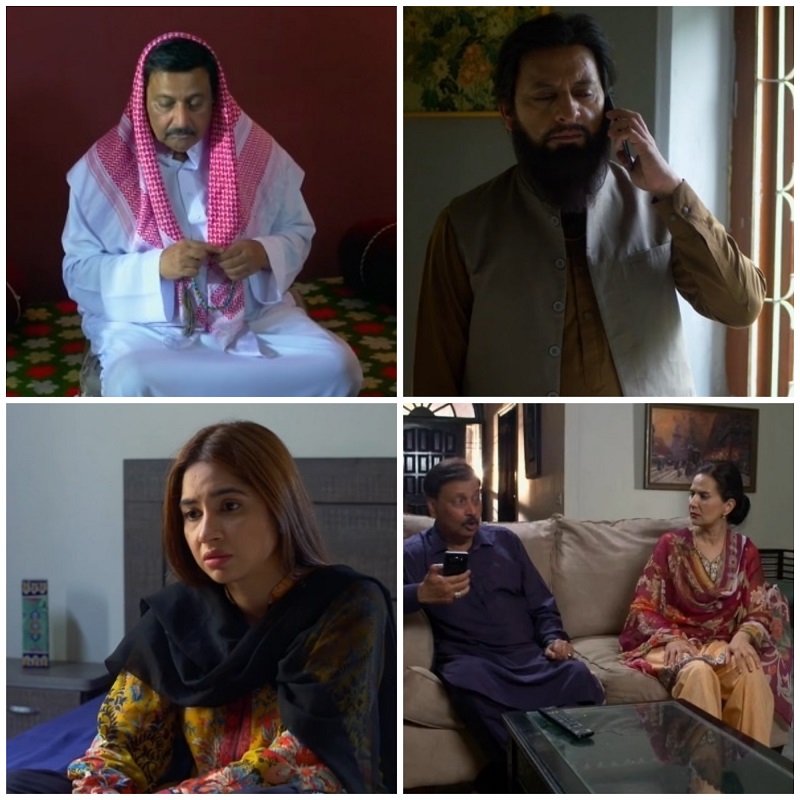 Matiullah proposed marriage to Zoya. I think this is going to be her undoing. As much as I wanted Zoya to pay for what she has done, she definitely doesn't deserve this but then again, it's going to be her call. Matiullah is obviously trapping her & anything can be expected from a person like Zoya who lets her emotions get the better of her. I must say, Matiullah & Zoya are a perfect match because they both are equally shrewd & conniving. I do hope after she is done for, she doesn't come to become a liability on Kashf because she has already suffered enough at Zoya's hands!
Kashf Will Be Misunderstood
This episode of Kashf was definitely nice with some light-hearted moments shared by Wajdan & Kashf. The preview definitely shows they both aren't too far away from the reality hitting them that back in Karachi, a lot of responsibilities await, which are eventually going to take a toll on their relationship. It is quite obvious that Kashf will be torn between her husband & her father, with both of them trying to steer the course of her life & she will end up paying the price for wanting to please them both. In the end, it seems Kashf will be misconstrued & no one will give her a leeway to just be & take her own decisions. It is obvious that she wants to attend the Asthana & doesn't want to leave her family in the lurch because she feels for them but Wajdan is not allowing her at all. Hira Mani & Junaid Khan's chemistry throughout the episode was brilliant, they both definitely make a beautiful on-screen couple & their screen presence together is undeniable. Let's see how things roll. Please share your thoughts about this episode of Kashf.
Keep Supporting,
Cheers,
Zahra Mirza.