Ohkay so, as much as I like watching Kashf because I am totally invested in the story, I can totally see it getting dragged in the future episodes because even in the previous few, there has been an addition of a lot of scenes which clearly are fillers and seem unnecessarily prolonged. I think it would've been a good decision if they had kept it to the point because the drama already was doing really well & was keeping the interest of the viewers alive.
Kashf's Struggles
This episode focused entirely on how Wajdan was getting annoyed & irritated by Kashf's identity as Kashf Bibi. It was sad seeing Kashf struggling to make him understand that her hands are tied. As much as Kashf wants to quit this work, she has no other option because she feels for her parents. She is helpless when it comes to seeing these realistic dreams, therefore to see Wajdan holding her responsible, almost as if she was a culprit was wrong.
The Wajdan that we all saw as a love-stricken yet a sensible man who was ready to face any obstacle in order to be with Kashf was far better than this married Wajdan who has already started taunting Kashf for not obliging. Wajdan needs to understand that Kashf's family is not going to leave her alone just so easily, she has her commitments & just like how it took him a lot of time to finally get married to her, he should actually give it some time too. For him to expect that things will change overnight is absolutely wrong thinking on Wajdan's part. Kashf is yet again torn between her husband & her father but I honestly loved it when she spoke her heart out & told him exactly that neither her father nor her husband was trying to rationally understand or realize what they were putting her through.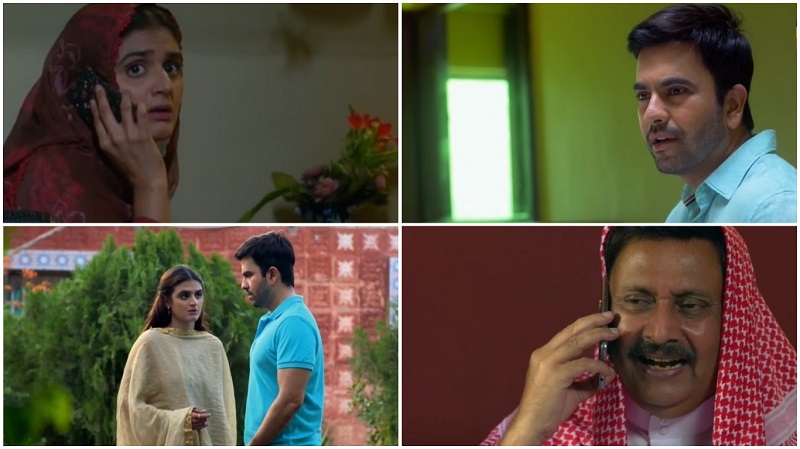 Zoya & Matiullah are definitely a perfect match. They both are ready to destroy their own lives, as well as the lives of those who are associated with them. To be honest, I never really thought that Imtiyaz would easily approve of this, therefore it came as a shock when he started thinking on those lines. Imtiyaz knows that Zoya is after Wajdan & Kashf, plus he too wants her back & wants to pressurize her as much as he can, so for him, this was a golden opportunity.
The dreams that Kashf is seeing about Hajra are definitely interesting. This is what I like about the story that even after so many episodes, there's still a surprise element to it. It does look like the dreams Kashf has seen about her family & Hajra are not going to be related to each other in real life, but let's see. In the initial phase of the drama, I thought if there's one person who is analytical, it was Ashi but now she is not thinking things through & is letting her emotions cloud her judgment about Aqmal. She is ready to walk the extra mile to comfort him but it would've been better if she had at least contemplated whether his intentions are pure or not.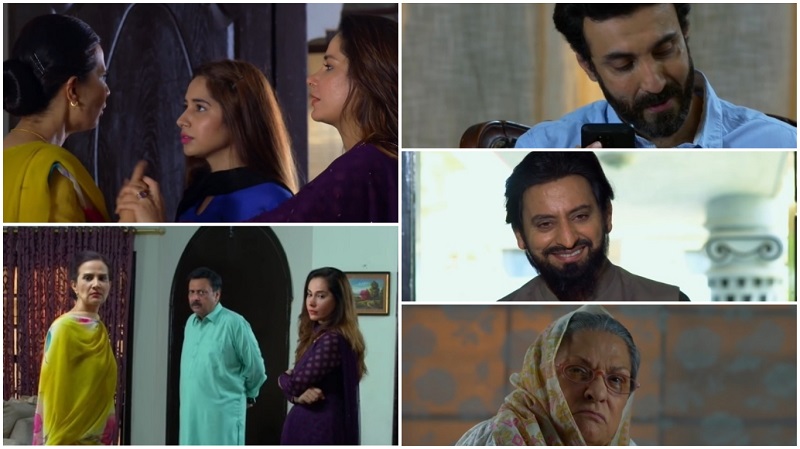 Great Performances
This episode of Kashf was good but then it is becoming quite obvious that a lot of scenes are being added to drag the story & push the episode numbers. All the actors continue to impress with their performances. Hira Mani & Junaid Khan definitely have great chemistry & it is always a treat watching their scenes, but I was hoping their happy phase had lasted longer with Wajdan's ego not ruining their healthy relationship. Let's see what's in store next week. Please share your thoughts about this episode of Kashf.
Keep Supporting,
Cheers,
Zahra Mirza.