This drama as expected has fallen victim to extreme dragging and in order to increase the number of episodes, they are just going to make every character loose mind and start whining over stupid, senseless stuff. Arsala, a girl who is hated by everyone, her parents exploit her and her sister is an unleashed monster who is always busy plotting her death, never ever says a word in front of anyone. But one person who tries to make things easy for her is so unacceptable that she starts whining and complaining that how horrible he is. The scene where he brings sweets was the most annoying scene in the whole episode. Why the hell are you complaining ke aap yahan kyun aaye when you always end up running to him for help? With 20 episodes down, even if you want to drag at least make the heroine like the bechara hero.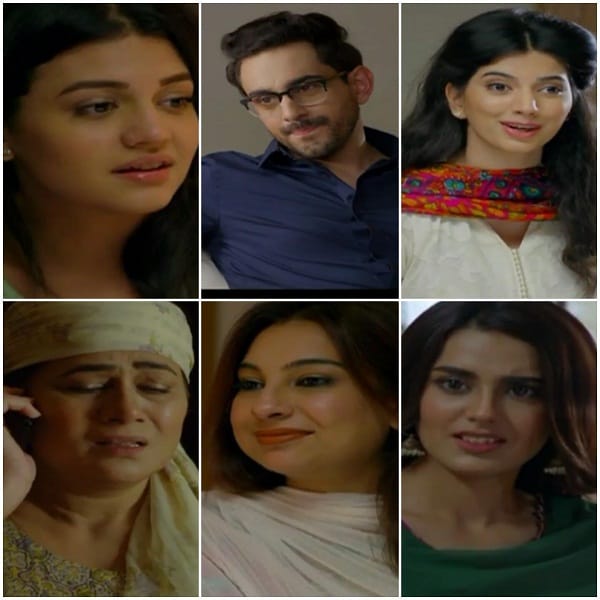 Shehnaz is another character who will probably never reach towards any realization and is obviously a negative character but make her do something other than writing essays on committees. She just keeps complaining about committees and is so naive that she could not figure out that Naima just does not want to lend her money while she is the same person who has made a whole story about how Arsala is cutting their allowance. Sabir's realization has also proved to be extremely useless since he just is seen pouring out his philosophies at home and is not taking any action to bring things in order.
Naima is brilliantly played by Iqra Aziz, she has made this character extremely hateable and is hands down the best performer in Khamoshi. But the story is dragged so much that there is a limit a person can take a drama to some level. They have made all her scenes about abusing Arsala and fighting Atif and his mother. Naima was a character who used to plot against everyone in order to get things right for herself but all she does now is ATIF MERI TAREEF KARO!
Next episode is just going to be all about Bee Jaan and Arsala reunion. Since Bee Jaan's family has turned her into Arsala number 2. Let's hope the bad guys will start getting punished in the upcoming episodes because even if they want to get it to 30 episode mark, it will be a delight to watch the bad ones pay for their deeds in the last 10 episodes!