Arsala is finally getting some people in life who are 'somewhat' good. The house where she went to work proved to be a nightmare but it was good to see a woman in Pakistani drama not defending her dirty husband. She, on the other hand, asked for forgiveness from Arsala. Haseena proved to be a very sensitive woman which was the total opposite of the way her character was introduced. She found a respectable place for Arsala to work. Amber Khan actually brought an emotional factor to today's otherwise dull episode.The way she expressed Haseena's guilt for Arsala's plight was very good. Since Arsala's issues can never get hundred percent solved, there is another evil duo waiting for her there. The evil mother and daughter are after Shahram (Bilal Khan) and the mother is already wary of Arsala's beauty. Bee jee is a nice person and there is finally someone to support Arsala.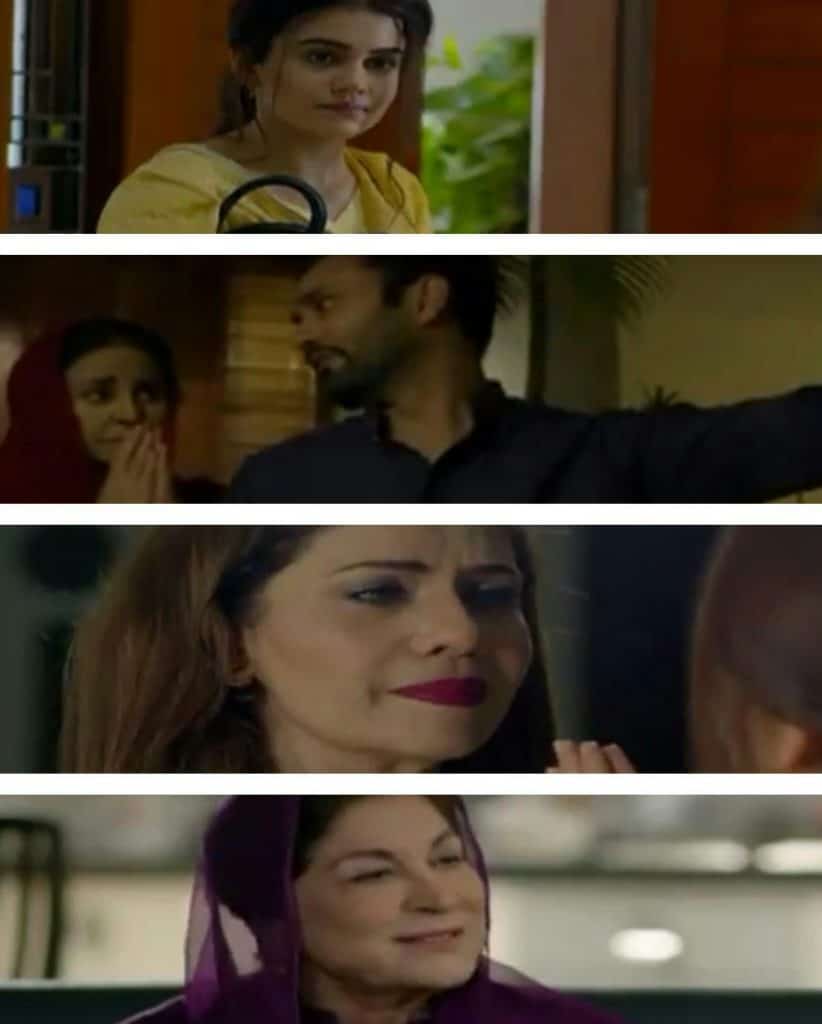 The track of Arsala's family has become downright boring. Same dialogues and same wedding issues are going on all the time. Sabir just wants to save money and he is even planning to buy property with it. Naima, on the other hand, is worried about her dowry situation. She wants bara Tv and bara fridge which Atif is not willing to take. The way Naima treats her parents is outrageous and they don't even try to stop her. She is rude to everyone and still, her whole family puts up with her.
Atif's is the dumbest character of the century. He is marrying Naima just to hurt Arsala and everyone around him is blind to it including himself. He does not want to acknowledge the facts and blindly keeps burning Arsala's gifts. He deserves Naima. Both of them are a perfect fit, dumb and evil.
Shahram aka Bilal Khan is finally here with two women already fangirling over him. Things will get difficult for Arsala once he starts showing interest in her. Overall this was a filler episode with only a single development that Arsala is finally at her destination. Let us wait and see what happens with Arsala's life that finally, her knight in a shining armour is here!