Ohkay so, this episode of Khuda Aur Mohabbat practically offered nothing apart from furthering into what Farhad was going through & how severe the pain of heartbreak for him was. It is interesting to note that all of a sudden, the director wants the viewers to feel for Farhad whereas the intensity of his love has not really been justified as such. At this stage, it is hard to take Farhad seriously because he is coming across as a stubborn boy who fails to understand that Mahi is just not into him. If we go by the fact that Farhad is the central character, then all of this can be accepted but as a viewer, I really feel the director failed in convincing me to feel for Farhad & connect with his character as I would've liked to.
Farhad's Heartbreak & Reactions
This episode was all about Farhad and how the people around him were perceiving him & his emotions. Sajal also decided to confess, that the entire scene was acted brilliantly by both Shameen Khan & Feroze Khan. If Farhad had thought things through, he would've seen himself in Sajal, a girl involved in one-sided love, with him having absolutely nothing to offer to her in return. This is exactly what Farhad's current condition is like. Although the way he treated her with kindness & respect was really sweet. He understood where she was coming from but did not take a moment before letting her know that he was just not the one for her. It was interesting how Sajal assumed that Farhad was also interested in her, she tried to use it as an excuse, to plead her case but soon enough she found out that it was once again a misapprehension on her part.
Dilawar finally let Farhad know that he had found out about his love for Mahi. I do understand that the writer tried to add a lot of depth into the situation & because the story revolves around Farhad, Dilawar kept on praising him, but at one point, I found it a bit too forced. I do get it, everyone around Farhad is a bit too impressed by him but considering how slow the pace of the drama overall is, these conversations end up looking a bit prolonged to keep my interest intact in a scene.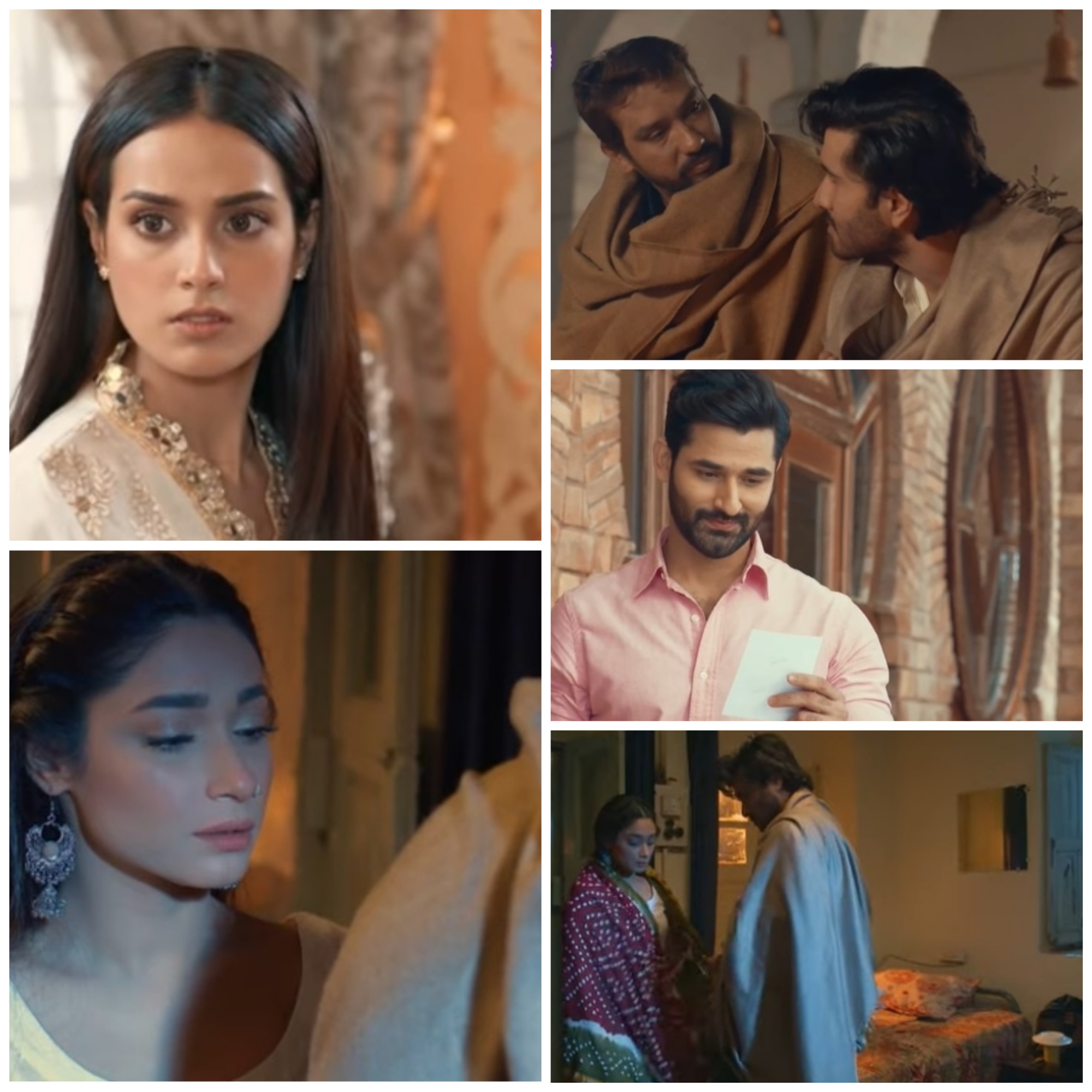 Fakira was another person pleading Farhad's case & I guess she is the first person to say to Mahi's face that she is kind of responsible for initiating this. I am not sure how I feel about this because all of a sudden it looks like everyone around Mahi is trying to guilt-trip her for something she thought wasn't such a big deal. Mahi's conversation with Sahiba was also misleading where she kind of accepted that just because she was outside the vicinity of her home, she thought crossing the limits wasn't going to cost her anything!?! This is just a simple, harmless friendship that we are seeing right from the beginning & now it seems the writer is just trying to use it to strengthen Farhad's case, trying really hard to justify that Farhad was right in thinking this equation with Mahi had a future & this could turn into something long-lasting. I really feel the director should've invested more time in developing the feelings of Farhad for Mahi organically because right now it makes his character look irrational & kind of tunnel-visioned that just because a girl smiled & spoke to him frankly, he thought this was a reason enough to literally pressurize her into believing that this was love!
A Filler Episode
This episode of Khuda Aur Mohabbat can definitely be termed as a filler. Although there wasn't much that happened in terms of development of the story but one thing remains consistent & that is the performances of all the actors. They surely have breathed life into these characters but because the storyline isn't as powerful as it should've been, I am finding it hard to take the characters & their reactions seriously. It is sad that the writer Hashim Nadeem has literally tried to stretch a story on the basis of a misunderstanding & that definitely takes away the charm this love story otherwise could've had. Anyhow, I am glad that the director is taking the time to develop Mahi's feelings, slowly but surely it is happening & I can see that she is unable to stop thinking about Farhad, this is why Mahi was startled when she received Taimoor's call & instead of being happy, she was pre-occupied & found it burdensome to talk to him while thinking about someone else. Iqra Aziz has definitely given a lot of clarity to Mahi's character & her emotions, I really wish that the writer has etched out her character a bit more & I will get to see that in the remaining episodes. Please share your thoughts about this episode of Khuda Aur Mohabbat.
Keep Supporting,
Cheers,
Zahra Mirza.