Ohkay so, it was an emotional episode of Khuda Aur Mohabbat. I felt that way because Taimoor was probably my only favorite character from the drama & knowing that he won't be a part of the remaining episodes kind of makes me sad. This episode had a lot of deja vu vibes because I felt Noora & Fakira have ran towards Shah Sahib & his wife in a similar manner before. The reactions were also the same but this time around, it was their own family member that passed away.
The Tragic Death of Taimoor
The wedding sequence was once again a highlight of the episode because of how thoroughly everything was shown & how nicely it was directed. Then came the tragedy. I will definitely give credit to the director for showing what actually happened without making it too graphic. I think that was a very wise decision where they did not show Taimoor in that state but just suggested that he died on the spot after getting shot. The reactions & the slow-mo were done nicely for sure & indeed it was tragic because the way it was shot added more to it.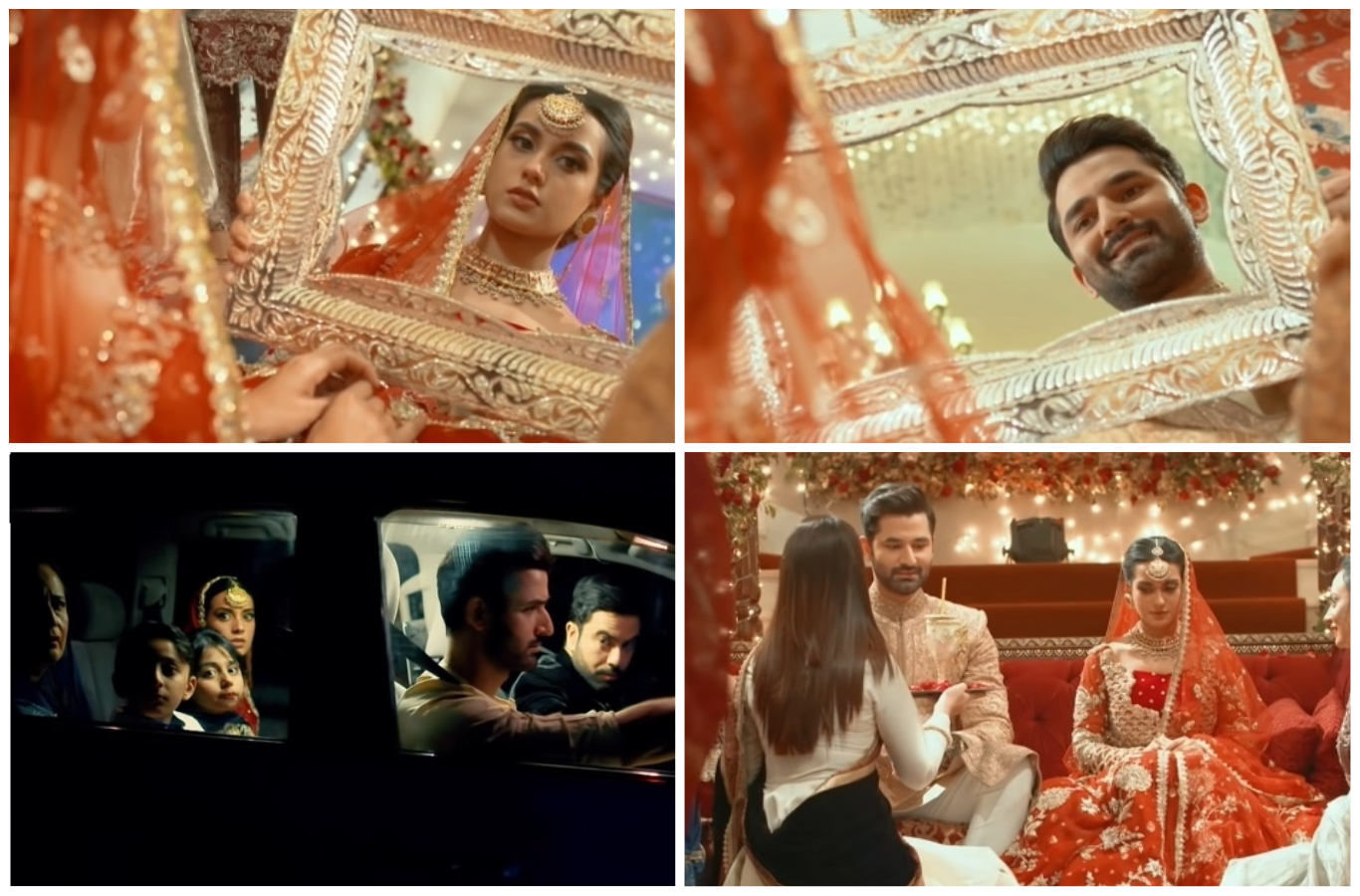 I did not expect but at least Kazim Shah acknowledged the fact that it was because of him & his son that Taimoor was no more, that Mahi became a widow even before she could actually experience the bliss of marital life. I wish this also came from Mahi's brother but he was adamant that because he could not get rid of the enemies, they got a golden chance to do what they did. I will have to say, Nazim Shah is the least impressive character in this entire lot & I really don't think we'll ever get to see any redeeming qualities in him. He was surely moved but instead of being worried about Mahi's future, he surely is thinking about how he should avenge Taimoor's death because that is eventually going to help him politically too!
Mahi's reaction after everything unfolded seemed genuine & very very realistic, which made it heart-breaking. She actually was not at fault for rejecting a guy who was no match to her in any regard but unfortunately, she will now live with a burden that because she broke Farhad's heart, it was his bad-dua that killed Taimoor too, which means she will continue to feel guilty by holding herself responsible. It is sad that the victim herself is going to see Farhad as a victim, which he definitely is not.
The most unimpressive scene in this entire episode was of Dilawar where he in his thoughts once again glorified Farhad that because he loved Mahi truly, his heartbreak took everything away from her. It was absolutely unnecessary & just uncalled for. In this episode, I actually dreaded seeing Farhad's mother wide awake but I sighed with relief when she did not get a lot of screentime because that once again spared me the misery of her crying, which I absolutely was in no mood for. However, it seems that duty has shifted onto Fariha & Naheed because these girls haven't had a dry eye since I don't know how many episodes.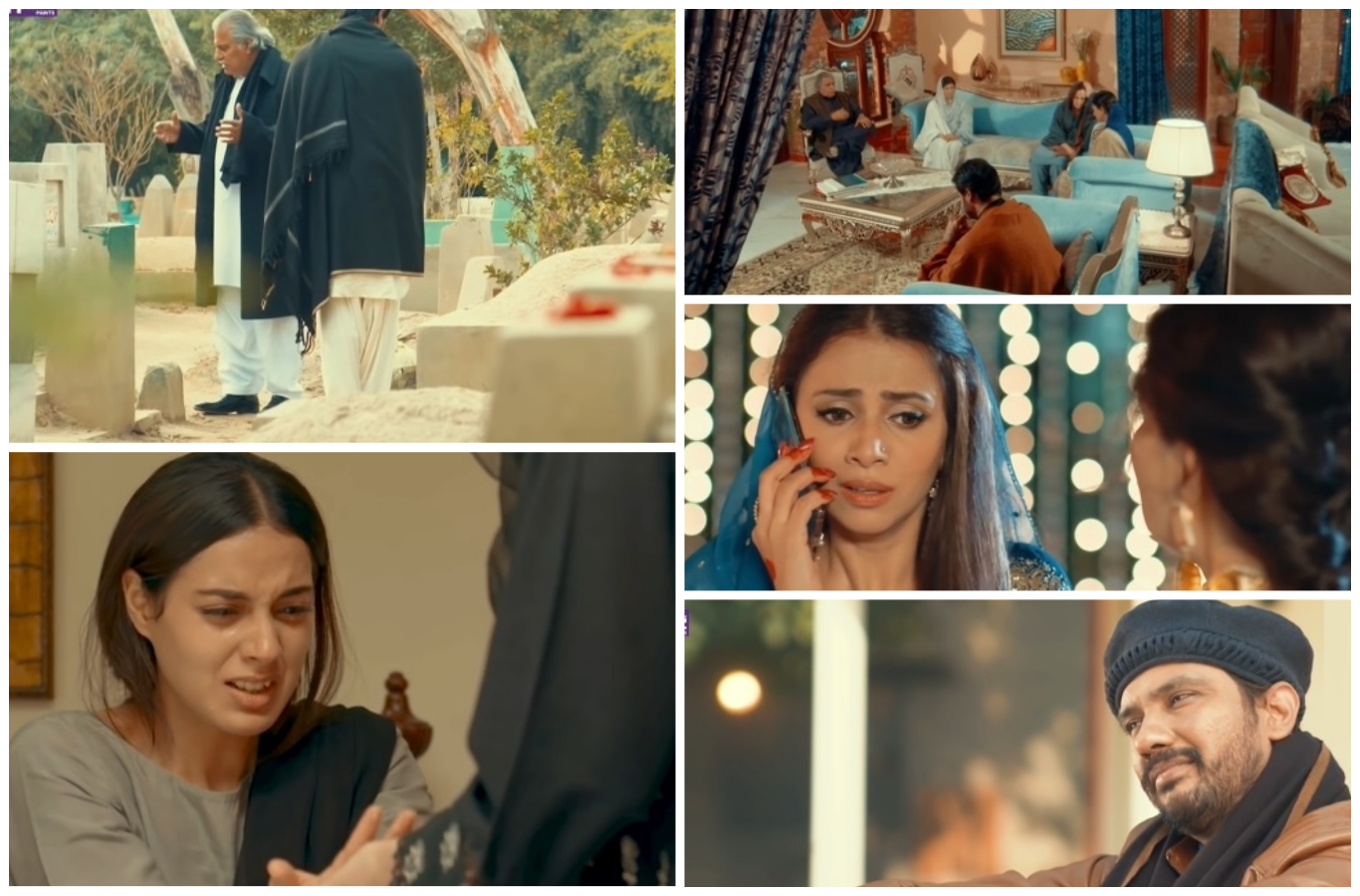 I am glad that Taimoor's mother at least spoke the truth & said things the way they deserved to be said. She is absolutely right that only because of Nazim & Kazim Shah's hostility, Taimoor ended up losing his life. I really hope she continues to say that repeatedly because that is the truth. Also, I fail to understand that the family of Nazim Shah has been shown as Peers, but instead, they themselves have created a lot of tension & animosity with others in the vicinity, which kind of makes their family background suspicious & not too straightforward. I feel a lot of detailing has been compromised upon & because the focus was so much on the commercial aspect of the drama-making, the director & even the writer did not bother going into the details. Although it was expected that Taimoor would pass away but, it was kind of unrealistic that both the families were so influential, so they failed to keep any security guards around them, making sure they were secure all the way.
Convincing Performances
This episode was heart-breaking & covered the emotional turmoil convincingly. Going by how slow-paced the drama is, I am not sure whether Farhad will appear in the next episode or not. I will be honest, I find the scenes of Dervish quite repetitive & bizarre. I know he is kept in the story to bring in the element of spirituality but it has gotten mixed up with the unrealistic future predictions. It looks as superficial as if they had kept a palmist making all these predictions because it just doesn't go well with the actual concept of spirituality & just looks like someone not in his right frame of mind talking about what is going to happen in someone's life. Once again, the performances were very convincing & for the major part, the direction was decent too. Please share your thoughts about this episode of Khuda Aur Mohabbat 3.
Keep Supporting,
Cheers,
Zahra Mirza.