Ohkay so, I must say these two were much-needed episodes of Khuda Aur Mohabbat 3 because they kind of wrapped this phase up & at the end promised that the story will be moving onto the next phase in the upcoming episodes. I will still say there were quite a few scenes that could've been cut short but the one thing that has been established about Khuda Aur Mohabbat 3 is its slow pace & the repetition that can't be helped. I am however glad that the monotony was broken & some of the new scenarios were brought to the forefront. The main focus of these two episodes was Farhad & who he was. This is the question that he was asking, this is the question that everyone around him was asking & on the whole, everyone including him was trying to figure out what was so special about him. I won't lie, this is something that I am still trying to figure out too & sadly, I haven't found the answer. However, I will definitely give credit to the writer for writing some very interesting conversations & meaningful dialogues which in general made a lot of sense without necessarily having to link them up with Farhad & his journey. I did enjoy those conversations for sure.
Who Is Farhad?
I will get done with this at the beginning where Dervish is making it clear with each passing episode that he happens to be the writer of Farhad's character & his journey. To have a vague 'ilham' would've still looked justifiable but the way Dervish knows every minute detail of Farhad's life is a bit too unrealistic. Dervish even knew what Farhad's job was before he came to the Mazaar & how good he was at managing events!?! Honestly, although I know Dervish was just trying to break the ice & start a conversation when he asked Farhad his name but it was actually quite obvious I assume that he already knew Farhad's name. I mean he has each & every detail of this boy so how can he not know his name, isn't it? Anyhow, some of the conversations that Farhad & Dervish had were definitely interesting & after such a long long long gap, we got an insight into what Farhad was thinking. For the first time, I felt that the writer & director weren't leaving it to viewers' imagination to figure out what Farhad was feeling & by giving words to his thoughts, they did us a favor.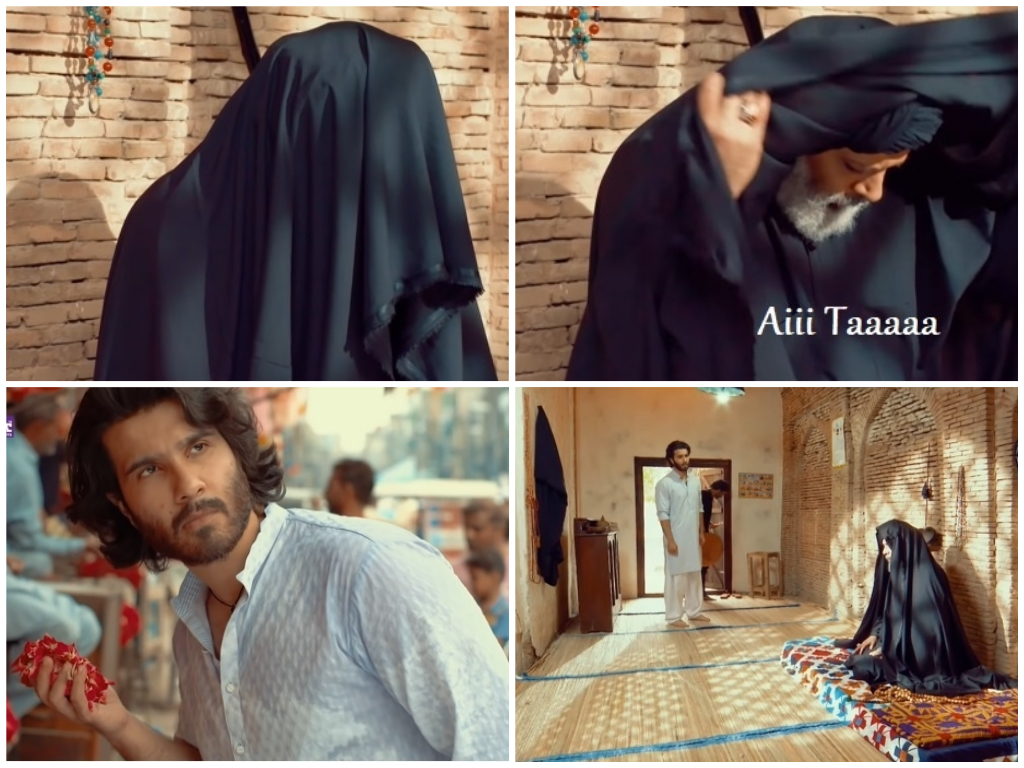 Romana's obsession with Farhad was also a bit unrealistic but in these episodes, I saw how it was heavily inspired by Devdas & Chandramukhi's equation, so all of a sudden it started to make sense. However, I will still say that in this drama, this setting & equation actually doesn't really fit well but bearing it in mind that the writer has taken inspiration from the original Devdas made it at least a bit tolerable & easy to accept. Romana's requesting Farhad to come to her place so that she could do his 'khidmat' definitely made me uneasy because you just can't relate to the fact that a girl who saw a random guy at a train station has developed such a strong emotion for him all of a sudden. Once again, the conversation Farhad & Romana had was also quite interesting & Farhad's take on not being judgmental about who Romana was or where she lived was actually quite refreshing. I wish Tooba Siddique had toned it down in those scenes because her expressions the moment Sikandar showed up became a bit too suggestive!
Finally, Mahi won Jageerdarni over & now the stage is being set for her & Sikandar's marriage. Jageerdarni obviously wasn't the one to even think about it but everyone around her put the thought in her head. The way Jageerdarni broke down & apologized to Mahi was definitely one of the finest scenes of this entire drama. It was high time that Mahi was acknowledged for the selflessness she has displayed without being bound to do so. It was definitely sweet that Mahi was finally at peace with where her life has brought her. I liked the fact that Sikandar's mother didn't make it obvious to him but continued to inquire about her son, she definitely isn't oblivious & knows exactly what goes on in Sikandar's life. It goes to show that she has established her position in Sikandar's life as such that even he is aware of the fact that he can not do anything that his mother doesn't approve of. She let her guard down only because she was mourning the loss of Taimoor & also knew that Sikandar wanted some distraction to but that's all there's to it & she is not going to allow him anything more than that.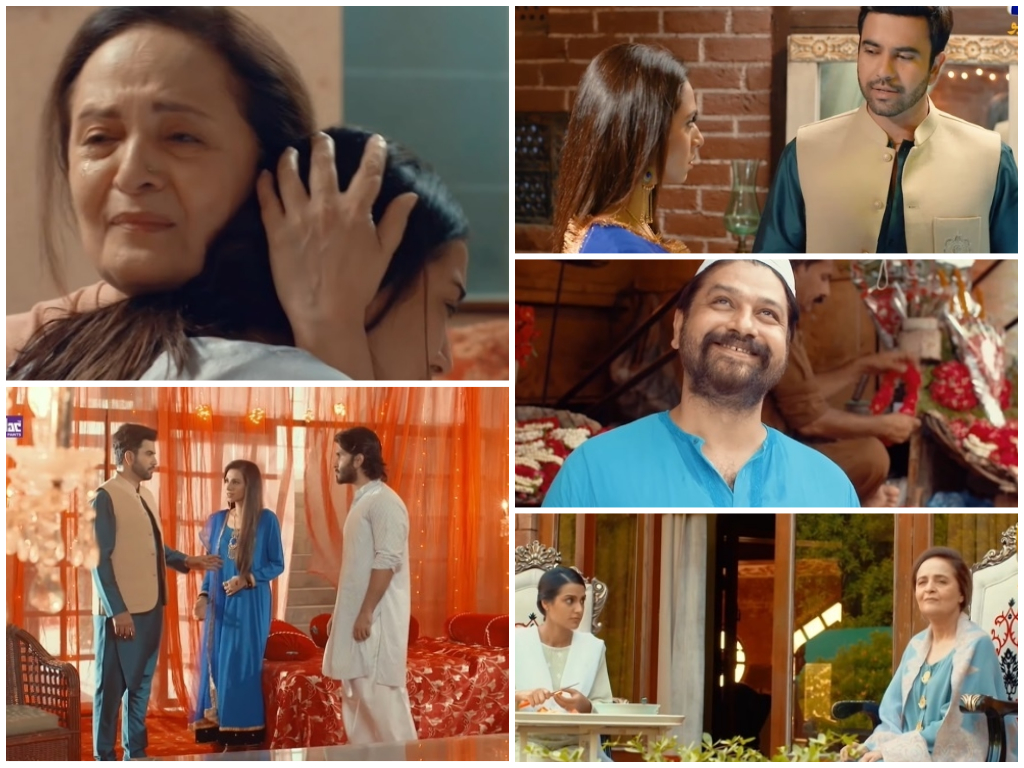 Romana is definitely asking for more than she knows Sikandar has to offer. Right from the beginning, he has been quite clear about the fact that he can not officialize their relationship but it seems she is now quite desperate & fails to understand that Sikandar is not in a position to marry her. He never was, he never will be. Romana will definitely suffer a heartbreak & probably become a lot more closer to Farhad because they both will have a lot more in common then. Sikandar & Farhad finally had a meeting & it seems the story will come in full circle when Mahi & Farhad will face each other again. One development in Farhad's track was the dream that he saw. This was probably the beginning of his journey too where even he can have a bit of 'ilham' or see cryptic hints in his dreams.
Start Airing Double Episodes Please
The preview of the next episode was also quite interesting. It seems Jageerdarni will finally invite Romana to tell her to exit from Sikandar's life. That will be the end of Romana's hope & dreams that she has been holding onto for the longest time. Jageerdarni will also start thinking about Mahi & Sikandar's marriage but I think there's still a quotient of suspense there because we're still unsure whether the marriage will take place or not. Right now it is just being suggested but let's see what actually happens. I will say that the shots of Mazaar & also the marketplace were really nice. Somehow there was a completely different vibe & essence that came across in these episodes, which added more to the storytelling & made it a decent watch after quite a few weeks. Also, special mention for Gulfam phoolwala, the kind of energy he had & the way he took his role seriously was quite nice & cute at the same time, lol. I think it's a good idea to show double episodes of a slow-paced drama like Khuda Aur Mohabbat 3. It makes it less tedious & keeps the story moving forward too. Please share your thoughts about this episode of Khuda Aur Mohabbat 3.
Keep Supporting,
Cheers,
Zahra Mirza.