Ohkay so, although this episode of Khuda Aur Mohabbat 3 was longer in duration, the scenes were more or less the same. It won't be wrong to say that for those who want to save time, the best way they can follow this drama is by watching the promos of the next episode because the happenings in those short clips are exactly what are elaborated in every episode. It is definitely a shame that the slow pace of this drama has made it quite taxing to follow.
Mahi Is The Savior
This episode was all about Mahi & her role as a perfect homemaker. Each & every person around her is convinced that she can fill the void in the kids' lives & keep Sikandar on the right track. She has done it all out of goodwill but people around her have started to expect more. Jageerdarni was also quite convinced the moment she heard the idea because she has seen everything that Mahi has done for the entire family. Once again, I think it is too much to expect from a girl who did everything because she wanted to. Now she might be emotionally blackmailed with no option of opting out of this life, let's see. I am however glad that in the preview of the next episode, Mahi's mother was actually taking a stand for her daughter. It's about time that Mahi's family also steps in. Their silence was justified because they respected Mahi's decision but now that her Iddat is over, they definitely can intervene & help her make a decision!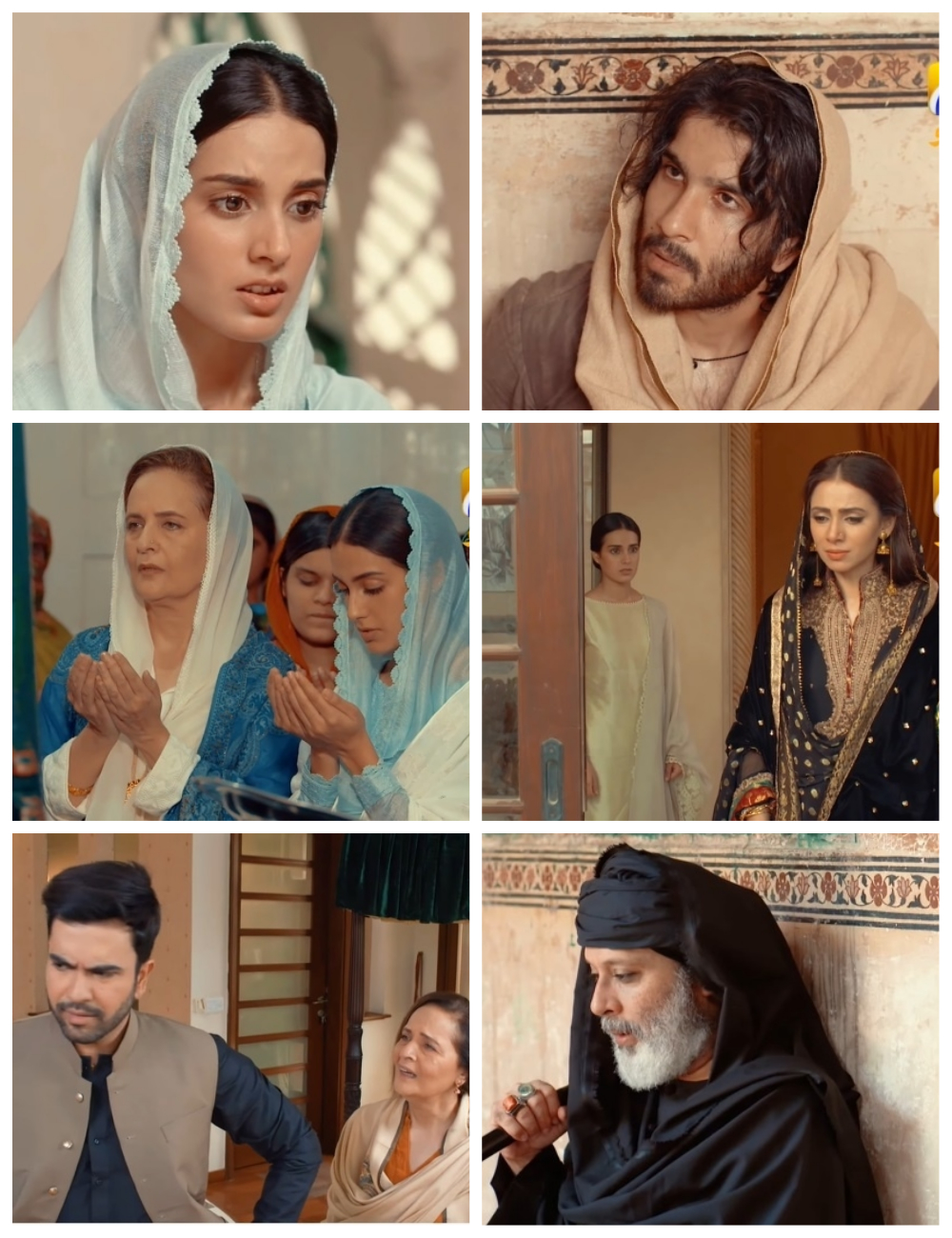 Mahi has become a problem-solver for this entire family. This is why the moment Jageerdarni let her know that Sikandar's activities upset her she decided to take charge of the situation by telling Romana off. I do understand Romana's love & respect for Sikandar but I failed to feel for her in this episode. At least Mahi was able to make it clear to Romana what Sikandar was trying to do for so so long. He has time & again told her that he can not officialize their relationship but Romana continued with her mannats until she became a mannat herself!?! I guess it's time for Romana to give company to Farhad at the Mazaar because her mannat wasn't fruitful. Their meeting was nicely done & Mahi was quite respectful in dealing with it. I kind of giggled that Jageerdarni completely forgot about Romana & went ahead strengthening her relationship with Mahi. She has told Sikandar that she expects him to marry her & going by the change in Sikandar's expressions, it looks like he doesn't mind the idea too. Obviously, he understands that is what his mother & kids want so he will go ahead with it, especially now that Romana will back off herself!
I will say I now understood why Mahi & Farhad did not get to see each other before, it was because the writer waited for her Iddat to be over, which is definitely a development that I don't mind. Mahi deserved the time off while she mourned the loss of her husband & now that she is past the duration of Iddat, coming across Farhad doesn't stir a negative emotion while watching the drama. I am glad this aspect of Mahi's life was treated respectfully & vigilantly. It seems the Dervish will now send Farhad to Mahi's house deliberately so that Farhad can also figure out what has happened to her & how she isn't living the ideal marital life she wanted to with Taimoor.
Next
This episode of Khuda Aur Mohabbat 3 was alright. I will definitely say that the slow pace has taken away the charm this drama had plus the kind of one-dimensional treatment the characters have gotten has also hindered me in developing a connection with them. I just see them as superficial characters on-screen without taking anything away from them or their journey after every episode ends, which I feel was definitely something that the director should've taken care of. Maybe the visuals as well as so many filters also rub it to your face that this is just a drama that should be treated as such without much reality to it. Iqra Aziz deserves full points for her performance & so does Tooba Siddique. Please share your thoughts about this episode of Khuda Aur Mohabbat 3.
Keep Supporting,
Cheers,
Zahra Mirza.