Khuda Mera Bhi Hai has been effective right from the beginning but now that Noor is all grown up, the emotional value of all the happenings has doubled. The story no longer focuses on Mahi and Zain's relationship after Noor's birth or about how Mahi is fighting with the world to make sure that Noor grows up to be a confident individual. The story now focuses entirely on Noor who has tons of questions in his mind, who feels disillusioned at times but on the whole he is a confident individual who couldn't care less about what people say. Also, the manner in which he chose to ignore all those people in the office went to show that all the wonderful and positive people around him (not just Mahi but also his grandmother, Sanam, Mikael and even Babban Mian) had managed to give him the kind of love which gave him the courage and wisdom to focus on those things which truly mattered.
There were many scenes in this episode which were highly emotional mainly due to the fact that most of us naturally have been rooting for Noor and it was great watching him grow into a confident individual. Also, the way his relationship with everyone around him was shown was the most poignant part of this episode. The position he gave to Babbun Mian and Babbun Mian's journey as a whole gives so many positive messages. Babbun is an example of a person who managed to reach this far not only because of his capabilities but also because of all those people who gave back all the love he gave them. Watching Zain disown his child completely once again by saying he had no children when he was talking to his friend went to show that he had not changed at all.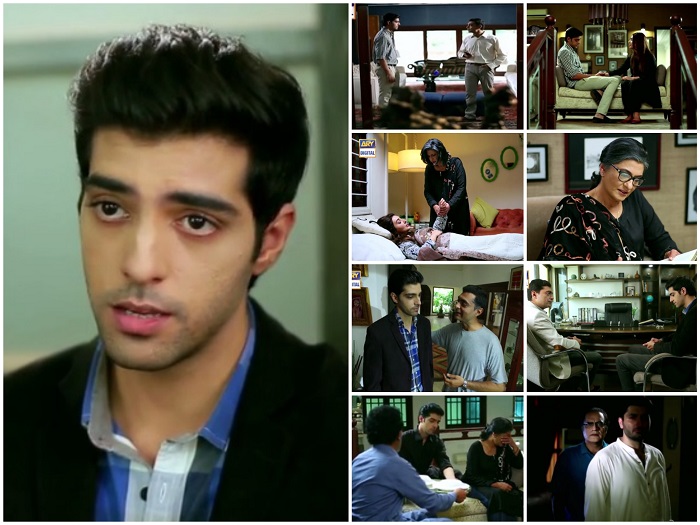 This episode however was not flawless. There was a big editing blunder in the previous episode due to which Sanam's mother's surgery in this episode and later her death seemed completely out of place. In the previous episode Zahir informed Sanam about her mother's condition when Noor was 10 years old. He said that she needed the operation as soon as possible and she was to be moved to the hospital the next day but her surgery was shown in this episode, some 10 years or so later! I was wondering why Sanam's mother's condition was mentioned in the previous episode and in this episode we found out why but the timing was all wrong. This was how Zain saw Mahi and Noor after so many years, which was an interesting turn in the story but I can't say the same about the timing. Apart from this, Arshi and Kashmala's mother's conversation was 10 year late as well! In the previous episode Arshi allowed Sanam to come to her house but that was 10 years earlier and Kashmala's mother complained about it in this episode! The timeline in this episode was too confusing, there were also some things which happened too quickly, like Noor opening his restaurant. Also, some of Noor's question weren't very "mature", they would have sounded fine coming from a 10 year old but not a grown up like him. I just hope Mahi's character is not killed in the end because her mother's concern for her health suggested she might have some chronic disease.
Even with all these flaws, this episode worked for me because I feel connected to the characters completely and also because all the actors in this play have been giving top-notch performances. The last scene of this episode seemed like a dream sequence which went to show that for a change Zain was holding himself accountable for not being able to fulfill his duties as a husband and a father. I can't praise Furqan Qureshi enough for modifying his voice and gait to look more like someone who isn't gender specific. Noor's character is a very difficult one to translate on screen but he owns it completely.
How many of you watched this latest installment? Don't forget to share your thoughts about it.