The show that gave its viewers many messages to remember, ended today.
Last 3 episodes had a lot happening and I liked the way the story was brought towards its end. Asfand and Salma came closer as Salma picked herself up and discovered her hidden talent, painting. Asfand's feelings were written all over his face, and even if he hadn't confessed his love for her, we'd have understood. What I don't get is, that why did he fall for Salma? Ever since Salma became normal again, her dialogue delivery has been slower than ever. Like, really really slow. All she talked about was her bure haalaat and I was forced to wonder if Asfand's feelings were out of mercy? I really wish that it was clearer for the viewers to understand why he fell for her. I think that Salma's decision of "waiting for the right time" was right. She has a lot to do for herself and her family, and she can do it while being independent. Nevertheless, I felt for Asfand.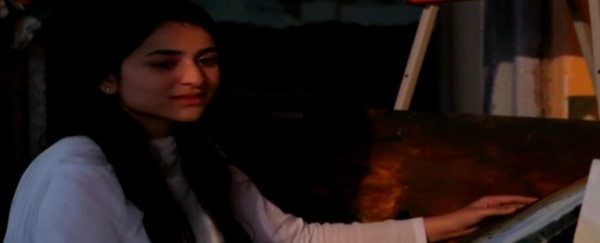 For a newcomer, Essa Chauhdry has acted pretty well. He fits right into the role of the aspiring artist and romeo.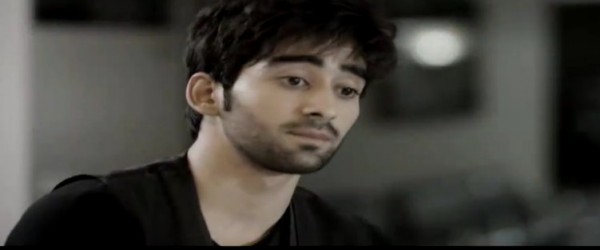 Things in Hadiqa's life were going great, but Fahad was going to pay for his actions. His own sister Shaiqa fell into someone's trap. Faisal was the brother of Najma, another girl whom Fahad had ruined. He wanted revenge, thus he fooled Shaiqa into loving him and recorded a video of them together. He threatened her, that unless Fahad apologized to every girl he had wronged, he would circulate the video all over the internet.
Shaiqa was devastated, but she had to save her family's honour. She begged Fahad to do what Faisal had asked for, but Fahad refused, and said that he would kill Faisal and Shaiqa both instead of saying sorry. She saw no way to end this, and decided to kill herself. That was when Fahad opened his eyes. His arrogance was of no use then. He screamed and cried but to no avail.
  Agha Ali was spot on in that scene. His portrayal of Fahad has been convincing throughout the show.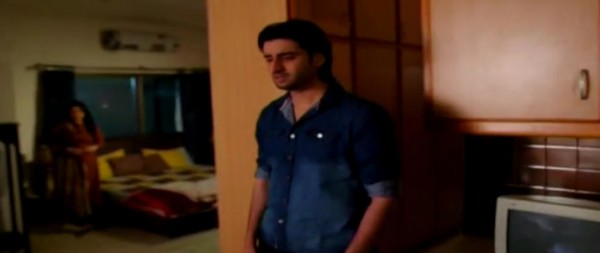 However, I was surprised that Fahad's parents were missing in tonight's episode as well. At least one scene with them would suffice. One more thing that left me a feeling of emptiness was, that Faisal wasn't punished. What he did was wrong. Yes, Fahad had also done wrong, but this doesn't mean that his punishment could be given to his sister.
The most boring scenes in tonight's episode were Salma's. She was the one I was supposed to like the most today,because she was finally going to take charge of her life, but I ended up wanting more of Hadiqa. Sajal's acting was definitely spot on. The role of Hadiqa suits on her more than any other one.

When Shaiqa called her (before the suicide) Hadiqa refused to listen to her. Shaiqa was obviously trying to apologize on Fahad's behalf. When Hadiqa got to know about the suicide, her reaction was, to her horror, of happiness (which she herself mentioned later).
Hadiqa: (sounding ashamed) Mujhe uss waqt khushi hui, yeh soch kar ke Fahad ko takleef hui hogi.
This does happen when we hate a person so much, that hearing about their sorrow makes us happy. Despite that, this is selfish on various levels, and should not be done. Hadiqa felt guilty for thinking like this, that's why she decided to do another radio show to raise awareness about the incident. This time, she could not get away and the principal caught her red handed.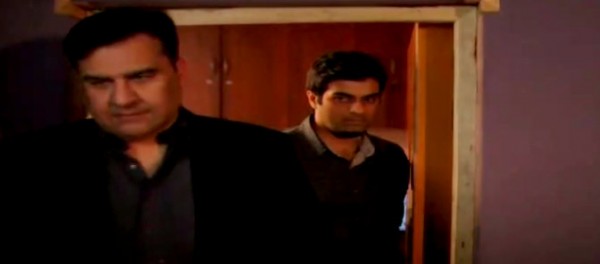 This time, Hadiqa's parents were called and warned, and that's when they got to know about the happenings in their daughter's life. After a long time, the parents and daughter sat down for a long conversation. It made the parents realize, that they had been so busy with their lives, that they forgot to talk to their daughter, and try to find out what she was going through. This was the main message of the show, and I must say, a message well-delivered.
Hadiqa didn't want to go back to her normal life because of the guilt. Her grandmother stepped in and helped her get over the guilt. The school decided to let the radio show go on, because it would bring positivism only.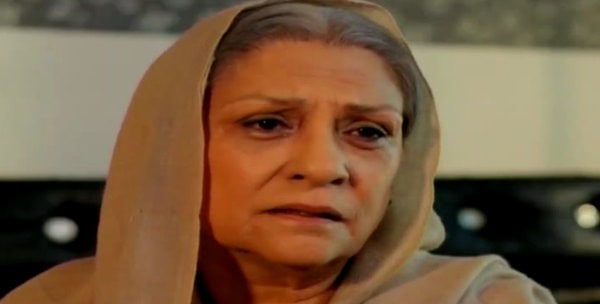 The badly timed ads disturbed me throughout the episode, but nevertheless the episode was good enough to curb my frustration. Shahid Nadeem raised many important issues in the show, and it wasn't another saas bahu drama with roti, munh basoorti aurtein. Bullying, blackmailing (leading to depression and suicide), lack of communication between parents and children were just some of the problems that were discussed. The director did not disappoint us at all.
What did you guys think of the show?
Areeba Mohsen