Writer: Amber Shamshad
Director: Angeline Malik
Producer: Angeline Malik
Schedule: Every Sunday 9:10 PM on HUM TV
Kitni Girhein Baaki Hein was one of my favorite series because it was almost always quite enticing and unpredictable. The stories in the last season were bold; it is always great to see something on television which dares to be different and is captivating at the same time. Also, a good series gives the viewers an opportunity to watch the stars we see on screen very often in serials in different avatars. They get to make their presence felt even more because there is only one episode in which the whole story is presented to the viewers. Although the promos of this latest season focused more on the artists involved in this series than anything else yet I found myself eagerly looking forward to this first episode.
The first episode of Kitni Girhein Baaki Hei lived upto its tradition of being bold and crisp. It was directed skillfully and all the actors involved played their roles well. The story however wasn't as new as one would have hoped for it to be. Also, most importantly the shock value of the final ending was next to zero because the ending was revealed in the promos, which in my opinion was not a very wise move!! The promo of this first episode showed all the important events and the final ending as well therefore I found myself waiting for what was about to happen knowing exactly what it would be instead of wondering what was going to happen next.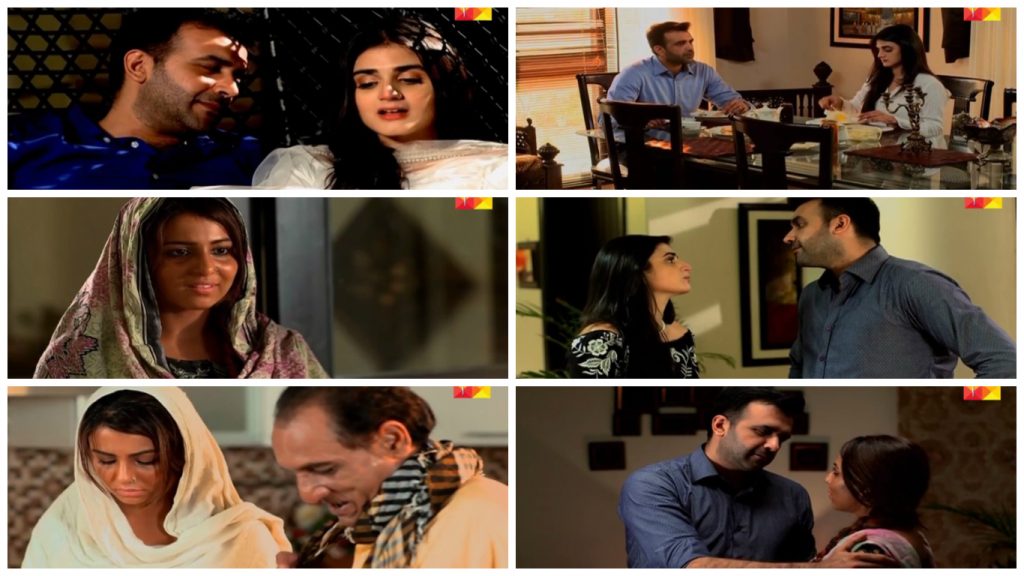 Despite of being extremely predictable, thanks to the promo, all the characters made their presence felt. This was the story of Rozee (Ushna Shah) just as much as it was that of Saba (Hira Mani). Saba's obsession with cleanliness and her hatred for her new massi was shown clearly in all the scenes right from the outset. Rozee's rejection of the advances from the driver but acceptance of Kamran's (Hassan Ahmed) flirtation, said a great deal about her character. Men are most often shown in a negative light in this series and women are the ones who are the main victims, this episode also showed how a husband who seemingly loved his wife so much, goes behind her back and cheats on her in the worst way possible.
Hira Mani, Hassan Ahmed and Ushna Shah stole the show with their flawless performances. Ushna Shah in particular was very convincing as Rozee. The actress who played Saba's friend however did not quite fit in because someone with such high standards wouldn't have a friend like that! I hate to nitpick but Hira Mani's dirty feet in the opening scene, weren't very aesthetically pleasing even if she was running around without any shoes on! I hope that in the upcoming episodes the viewers will also get to see some strong women who are not just victims but fighters. This episode did not have a subtitle, it would be nice to see subtitles of each episode in the beginning. Kitni Girhein Baaki Hai always manages to "disturb" its viewers in some way because of the kind of truths which are showed in it daringly and this episode definitely fit the bill.
How many of you watched this first episode? Do share your thoughts about it.