Ohkay so, the production of iDream Productions, direction of Siraj ul Haq & the writing of Maha Malik; Koi Chand Rakh probably the most anticipated drama of recent times commenced on ARY Digital last night. The first episode introduced the characters & their personalities in a detailed manner & despite the plot not being new the drama still got a decent opening.
Zain (Imran Abbas) is your typical rich spoilt brat – the only son of the family & the eldest to a sister Sobi. Zain's Father Ibrar does think his son needs to understand his responsibilities but his Mother (Asma Abbas) always finds a way to defend & protect her son, probably being the reason why Zain has become so stubborn, knowing that he will have things his way eventually!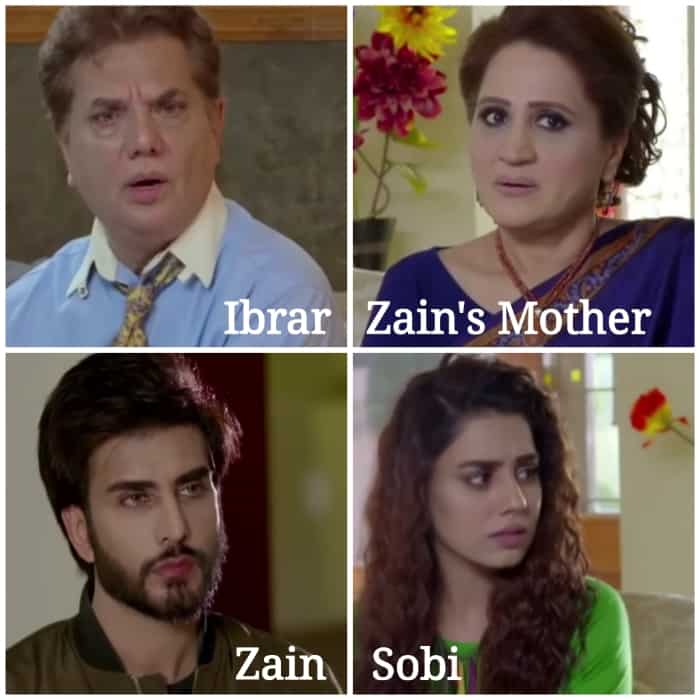 Rabail (Ayeza Khan) is a doctor who lives with her Uncle's family because her parents passed away when she was young. Rabail's uncle's family consists of his wife Nafeesa, his daughter Nishal & his son Umair (Muneeb Butt).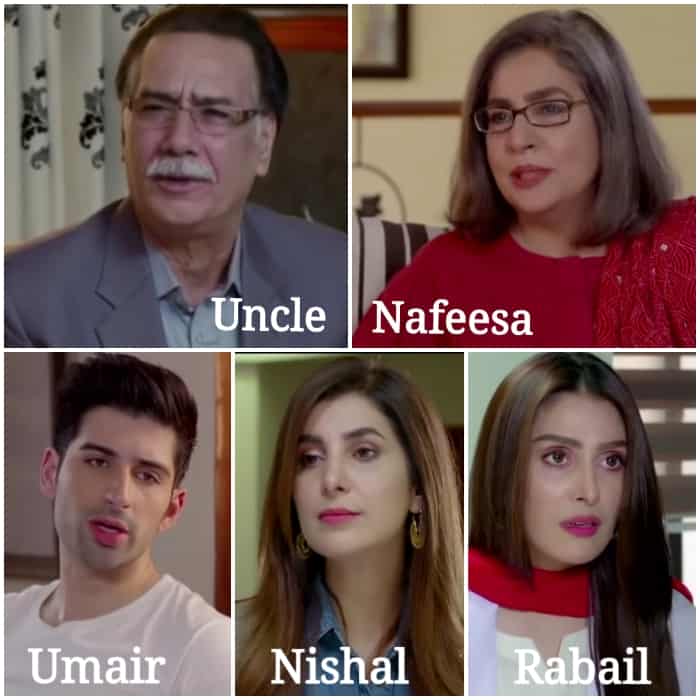 Rabail is this perfect young girl who is a good doctor, is like an ideal elder sister to Nishal & a guide & mentor to Umair. Rabail insists that no matter what, one should stay true & loyal to the job at hand, that is why she feels passionate about her medical profession & constantly reminds Umair about his education & future too.
Rabail came to her uncle's place when she was quite young & she was the first girl other than Nishal that Umair grew up with & he just didn't realize when his respect & affection turned into love for Rabail. Just the thought of Rabail going away after her marriage with someone else shook his ground because he couldn't imagine Rabail not being in his life anymore. Umair's mother Nafeesa does feel a little suspicious about Umair's equation with Rabail but her husband insists that things will get back to normal once Rabail will leave after getting married.
Zain lands himself in hot water after the mother of one of his girlfriend's shows up at his doorstep, obviously, Zain's mother defends & protects her son but this entire scenario doesn't sit well with Ibrar. Zain's mother typically suggests that getting him married will instil this sense of responsibility in him which his parents failed to do so & also stop him from wasting his time like this. Zain demands that he will only get married to a beautiful girl & won't settle for anything less.
Ibrar meets Rabail at her uncle's place & that's when he speaks about Zain's proposal for her. Zain who has already fallen for Nishal assumes that her name is Dr. Rabail because that's what she says jokingly while volunteering for the blood donation camp in her university. Things will obviously become complex due to this misunderstanding but then at this point everything seems a little too predictable. Umair confesses his love to Rabail & she on her own struggles to comprehend when & how did Umair start having such feelings for her. Rabail not only gets disturbed but also feels embarrassed because for her Umair was just like a younger brother & nothing else. Nafeesa does overhear them but I am not sure if she will spare Rabail by solely blaming Umair for crossing the line.
Overall, the first episode was fairly decent with just the right kind of direction & acting. I wouldn't call it outstanding though but something that can be tuned to. The OST is very typical & not appealing at all, I so wish they don't overuse it in the remaining episodes as I don't see it growing on me either. Ayeza Khan did well as Rabail & so did Imran Abbas as Zain. Muneeb Butt was good as Umair too & he conveyed the feelings of a young guy in love who fears losing it, perfectly as well. The girl playing the role of Nishal acted effortlessly as well. To be honest, after Khasara, I am kind of sceptical after finding out that Koi Chand Rakh has been written by Maha Malik, not too sure what to expect but let's see. Please share your thoughts.
Keep Supporting,
Cheers,
Zahra Mirza.
Related Topic >> Areeba Habib: Things You Did Not Know About Koi Chand Rakh Girl