Opening Thoughts – Fun Filled Episode
Ohkay so, this episode of Koi Chand Rakh was again alright but yes, it was filled with humor. Even though the writer relied on the typical heart-attack scenario to move the story forward, I'm still glad that it will progress & we will get to see a change in the story. To be honest, the preview of the next episode does interest me because looks like Zain will finally own his feelings & will try to take a step.
Fun Loving But Super Serious Characters:
It is pretty obvious that this drama does not have a very unique plot & neither it has a whole lot of characters to keep the interest of the viewers intact, may be that's why I end up finding out the funny bits to make it work for me because on the whole as serious as the situation may be, I don't find it convincing. For me Koi Chand Rakh is all about what-things-could-have-been if Zain & Nishaal had stood their ground right in the beginning. It is also about all these funny characters who are on the loop – abb Nafeesa aunty ko hi dekh lain – dhoop ho ya chaon, ghalti Rabail ki hi hai!!!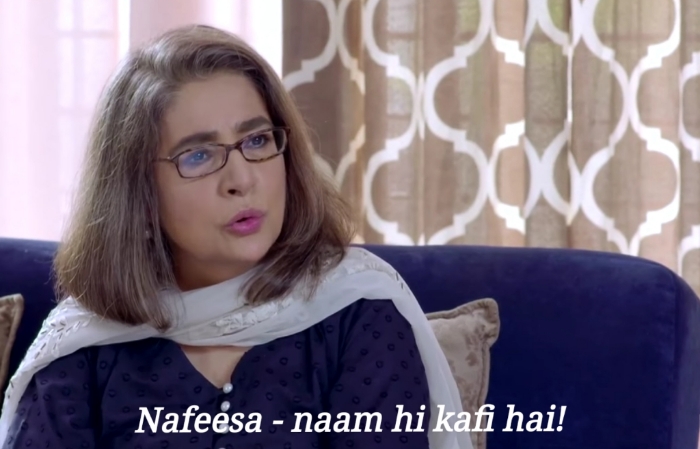 The focus on Rabail's be-rung personality is ridiculous. It was cringe x 10 when Sobi asked Rabail about her choice of colors, but then I won't blame her as she has her mother as a role model in front of her who wears 2 bottles of foundation, reddest red on Earth & probably 1 entire smokey palette before she comes to the breakfast table. Sobi is so used to seeing such bright colors that I am sure Rabail's muted, toned down dresses must be making her feel as if she is color blind.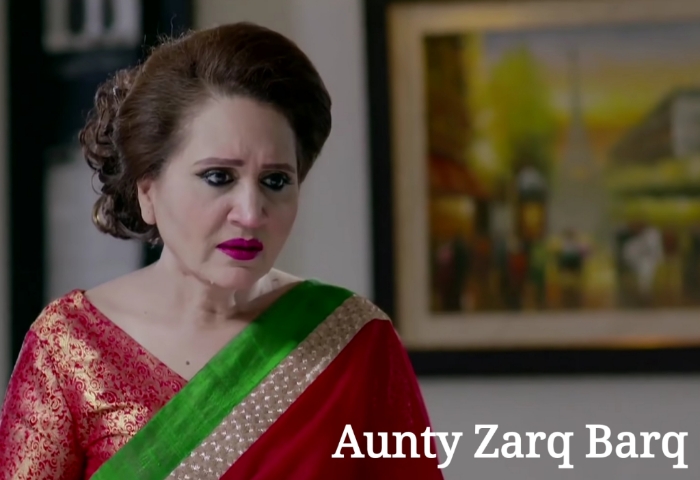 Also, can Zain stop sporting this Zombie look on his face everytime he sees or hears Rabail? Matlab itni hi chirh thi to shadi hi kyun ki? This entire aspect makes the entire plot of this drama quite flawed because Zain is pretty selfish so I don't really get as to why he decided to put his father's wish ahead of his own – that too regarding the most important matter of his life; his marriage & his so-called love for Nishal!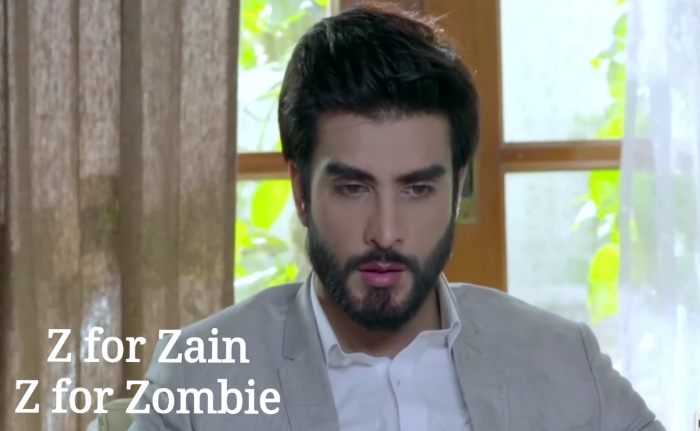 Please, I request you all to give Zia a round of applause as well as a standing ovation because he has to be the most bezti-proof character ever seen in the Pakistani drama history. Matlab ye is drama mai sirf dhakkay mukkay khanay aya hai wo bhi itni shaan se? No wonder why he sounded so bhooka when he came to Zain's house because he was hungry for his dose of being assaulted. Also, I urge you guys to observe a minute of silence for Zia because he genuinely thinks Nishal is #serious about him, lol! Sobi surprised me too because Zain ki Baraat yani kal raat tak to Zia uska BHAI tha but in the morning she took her chumminess a notch higher by referring to him as only Zia while inviting him for breakfast!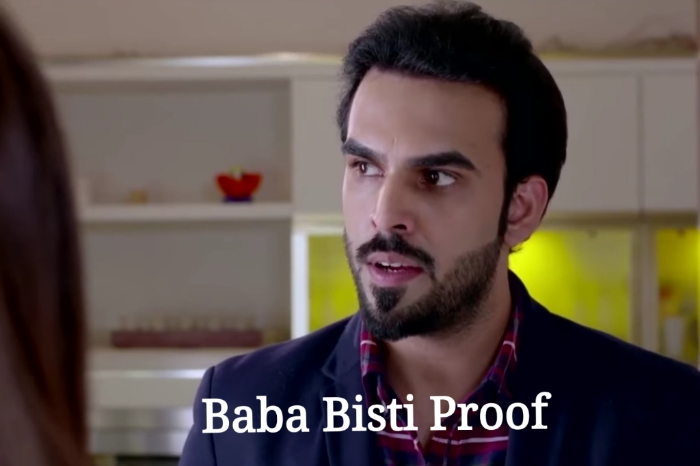 Ibrar uncle ki heart attack timing thori off ho gai. It would have been so much better if he'd had a heart attack the moment he heard Zain & Nishal having a conversation before the Rukhsati happened. That way the Rukhsati could have been postponed & he could have saved Rabail's life from getting ruined. I feel by staying silent despite knowing Zain's intention, Ibrar has also partially played a part in destroying Rabail's life as he was aware of the fact that Zain was in love with Nishaal. I must say, as dramatic & serious that entire situation was, I couldn't stop laughing when I heard Ibrar uncle scream CHUP HO JAO when Zain was trying to explain himself, lol!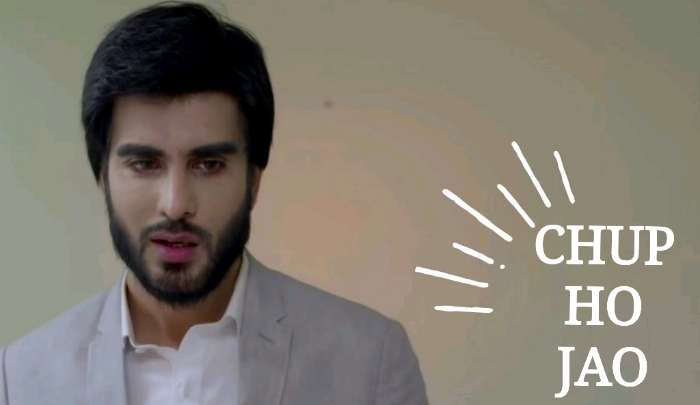 Closing Thoughts – I Had Fun:
Overall, this episode of Koi Chand Rakh worked for me because it was funny, like I derived some fun out of it while watching it. It is a pity that every time someone talks about Nishal, they have nothing else to mention except her overly made-up beauty, matlab larki mai aur bhi koi khoobi hai ya nahi? The only good thing about this episode was Nishal's reflection in the mirror, at least despite that hideous kurta, she sounded sane & looked normal. Someone please tell Areeba Habib ke hont pees pees ke bolna acting nahi hoti. Anyways, please share your thoughts about this funny episode of Koi Chand Rakh.
Keep Supporting,
Cheers,
Zahra Mirza.