Opening Thoughts:
Ohkay so, this episode of Koi Chand Rakh was alright. I really feel that even though things are moving forward, the events that are being shown right now seem boring & repetitive. I want to see a shift in the story, something that does not revolve around Nishaal's blush-on & Zain's anger pangs!
Progress in The Episode:
This episode of Koi Chand Rakh focused on Rabail & Zain's wedding & its preparations. Asad could see that Umair was getting out of control therefore he used Nafeesa's health as an excuse to arrange the wedding as soon as possible. So far I used to think that Nafeesa & Nishaal were manipulative but Asad Uncle bhi kuch kam nahi. Obviously he doesn't want Umair to cause harm to Rabail's relationship but then again, he also did some harmless plotting!
Rabail made promises to Umair only to shape his life but everything went down the drain as Umair wasn't even interested in getting educated anymore. He was only pursuing education because he wanted to do something to please Rabail & grow a step closer to her but now when she is not to going to be there & as per him, she has stabbed him in the back, he doesn't see any reason behind doing what Rabail likes.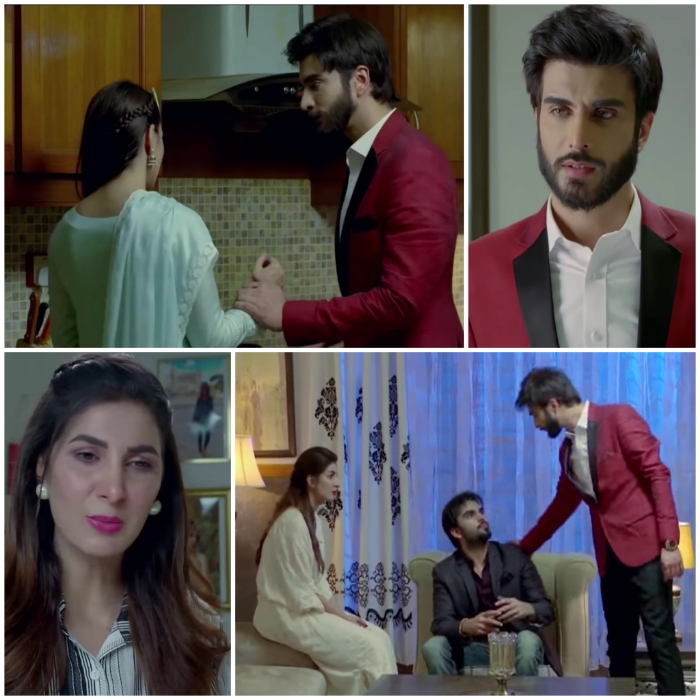 To be honest I found Nishaal & Zain's conversations challenging each other quite overdone & uninteresting. To me they both look like immature individuals who had no courage to back their feelings & take a stand for each other but are now only trying to prove a point that they are better off & better than one another! Again, the focus on Nishaal's beauty that too when she was shown relying heavily on makeup seemed pointless & shallow. Also, things that Nafeesa said to Nishaal about rishton ki line was as cringey as it could get. I wish this aspect was executed a bit better but I think the actor playing the role of Nishaal has a lot to do with it not being as convincing as it should & could have been.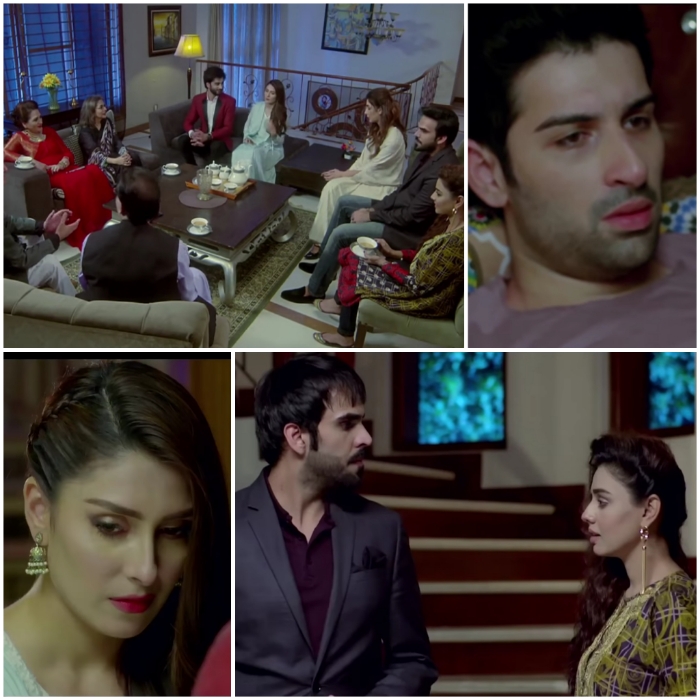 Rabail liked Zain as she got to learn more about him. It is unfortunate that a girl like Rabail is going to have her life destroyed because of two pathetically selfish & gutless people – Zain & Nishaal because if they both had found courage to let their parents know what they feel for each other, Rabail's life wouldn't get ruined. It was sad that Rabail was assuming that Zain was all that he was claiming to be but in reality, he was only saying everything to upset Nishaal. Zain was just putting up an act & Rabail so does not deserve this.
In this entire situation, Zain's friends' inclusion was the funniest thing ever. He was like one of those unwanted guests who are clingy & serve no purpose at all. Also, Sobia's claim that Zia BHAI was so handsome but she not paying heed to it before was cringe x infinity. Also, I felt pity so much that my eyes got teary when after being literally assaulted by Zain, Zia immediately remembered & let Sobia know that his MAMA must be waiting for him, I mean that was such an awwwwwww wala moment. I am sure after being mistreated by his friend like that, Zia must have cried resting his head in his mother's lap. Also yes, Sobia's focus on everyone's outer beauty is quite pathetic & shallow, I mean she was ready to make tea for Zia Bhai because she found him handsome – toot toot toot…signal lost!
Closing Thoughts:
Overall, this episode of Koi Chand Rakh wasn't that enjoyable may be because the chunk of it was dedicated to Nishaal & Zain's selfishness. Other than that the direction of this drama is decent & so is everyone's acting. Let's see how things roll. Please share your thoughts about this episode of Koi Chand Rakh.
Keep Supporting,
Cheers,
Zahra Mirza.
Related Topic >> Areeba Habib: Things You Did Not Know About Koi Chand Rakh Girl