This was a very fast paced episode which made me wonder if the writer intends to wrap the play up in 5 episodes! If the play continues to move ahead with the same pace then I have no issues at all but if the story doesn't have enough to offer then there is enough room to take it easy at the moment. Hamza and Alvira got married in tonight's episode, six months passed in a jiffy, Alvira is pregnant and the problems between Alvira and her mother in law do not escalate much. Alvira's parents do not get in touch with her at all and Alvira doesn't attempt to make one phone call even.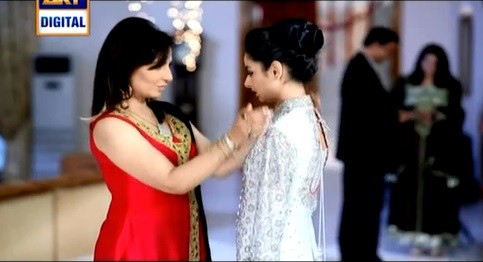 I must say that there were many things about this episode which seemed very unrealistic. First of all in this day and age everyone has a UPS if not a generator. Secondly, the way Hamza handled the problems his mother had with Alvira was very unconvincing . How can you not take these things seriously when you are living in the same house! Such issues are very serious and you cannot brush them under the carpet just like that! Alvira also put up with all that her saas had to say with a smile – yes she complained every now and then but her overall approach towards her mother in law's attitude was actually very unbelievable. I wish that more girls can be like that but seriously is it really possible? The fact that Alvira's mother never tried to get in touch with her and Alvira did not even call her parents was also very unbelievable for me.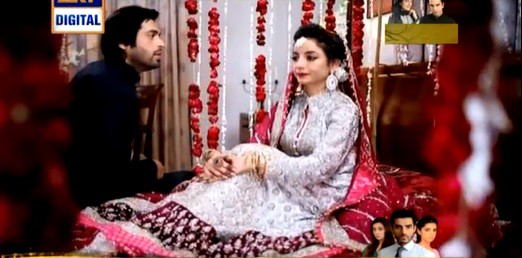 I am all for a fast narrative but I felt like I couldn't enjoy every moment in the newly weds life the way I would have wanted to. The marriage ceremony wasn't shown properly either. We didn't see Alvira and Hamza outside of the house even once because of which I felt like there was no novelty in the scenes. Almost all the scenes were shot in the house, I actually felt suffocated watching Alvira spend her entire married life till now in that house! I would have liked to see Alvira and Hamza together on the bike and in restaurants maybe! I felt like we were being rushed into the future without being given a chance to know the dynamics between Hamza and Alvira's relationship better. Yes, everything seemed too good to be true. I must sound like a sadist who wants to see the characters in the play having never-ending issues with each other but I think a balance should have been maintained to make the happenings more relatable.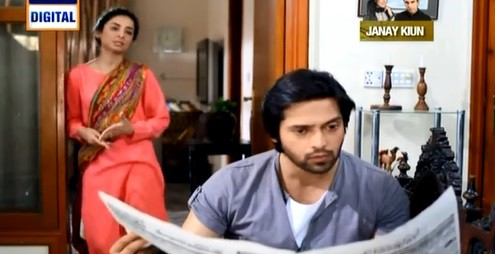 I liked the way Hamza's mother turned to green cardamom to calm her nerves, that was brand new! Some of the scenes between Hamza and his mother were really well done. i felt for Hamza at times because he was trying so hard to keep his wife and mother happy at the same time. There were other times when i felt like Hamza and Alvira were living in a vacuum. The good thing about this play is that it is not overcrowded with characters but unlike the last two episodes I found it a bit hard to connect to Hamza and Alvira's relationship because of the fast paced narrative.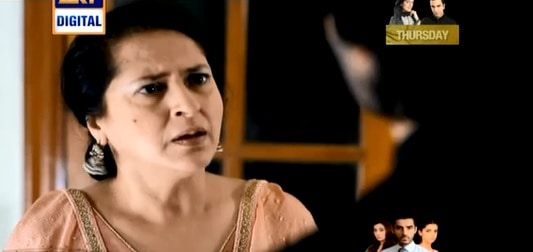 Fatima Awan