When I watched the promo for this episode, I was quite sure that this will probably be the episode which will make me feel for and connect to Alvira's character more than ever. There were some parts which did make me feel for her but I must confess that even after watching what Hamza did to Alvira, I still feel that Hamza has a lot to deal with. Ever since he got married to Alvira, he has been busy pleasing either his wife or his mother. Hamza most certainly should not have hit Alvira and it is plain to see that Hamza and Alvira's marital problems are taking a toll on little Shiza.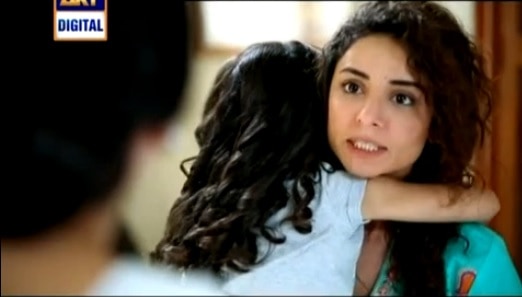 Zainab was obviously talking only out of her own personal experience when she said that it was perfectly normal for a man to hit his wife, that is most certainly not the case! Most marital couples have arguments all the time and it is not normal for a man to hit his wife. Alvira is finding it impossible to forgive Hamza this time around and Hamza does not have the time to "make up" for what he did. After watching tonight's episode, I really felt like Alvira and Hamza's relationship has come to that point now when little gestures cannot rescue it. This episode was much more real than the last few episodes because like I said in my last review that when there are so many issues in a house, they tend to escalate rather quickly. The issues in Hamza and Alvira's marriage took time to escalate but what we saw today was a much more believable turn of events, with the exception of the slap of course!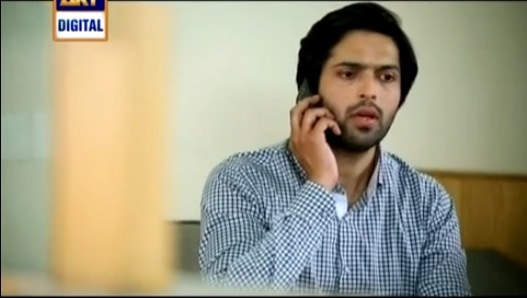 Maheen Rizvi's character was introduced in the play tonight. She is Hamza's co-worker who notices that Hamza has been worried lately. While Alvira vents out her frustrations by talking to Zainab, Hamza has no one talk to. I would not be surprised at all if Hamza starts putting his trust in Maheen's character.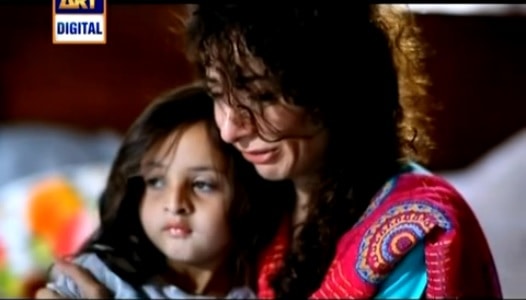 Alvira's father is so busy proving that he was right all along that he does not really care about what his daughter is going through. He is sitting pretty waiting for the time when Alvira will come back home after being utterly disappointed with Hamza.
The story is finally moving forward but is it taking off just yet? I think not! The child star playing Shiza is beyond adorable and I love her confidence. I feel for poor Hamza still, I wonder if everyone else who is watching the play feels the same way too.
Fatima Awan