Madiha Khalid; a contestant from Islamabad who grabbed the attention of the viewers ever since her first appearance on the show. She was the most energetic, talkative, enthusiastic contestant that the judges came across in the Islamabad auditions. The moment her journey began, she came forth as someone who wasn't scared of experimenting with the dishes she created for the judges to taste, raising the bar high & the expectations higher. Madiha has also been one of those contestants who got a privilege to judge one of the rounds alongside the judges. Even though she emerged as a very strong contender, somewhere down the line she fell in a deep pit probably because of her surroundings, but she recollected herself, held her head high & proved herself once again by earning herself a spot in the finale where she filled the position of 2nd runner up of the very first season of MasterChef Pakistan. Be it her crab dessert or those cutest accessories that she adorned her scarf with; Madiha Khalid played her bit with dignity & grace by never involving herself in the controversies whereas it was pretty evident that people around her definitely had some issues. Well, that's all done & dusted but the experience that Madiha has to share is still very special.
She was kind enough to share her thoughts with us, so let's see what she has to say.
Q) What inspired you to come to MasterChef?
A) Close family members and friends knew about my cooking passion and skills. One of my friends "Sahar" (bless her) is a big fan of MasterChef Australia, when she found out about MasterChef Pakistan she insisted and encouraged me to take part in it. That is how I ended up in MasterChef Pakistan.
Q) What do you think about the format of the show?
A) Format of the show is very interesting because you don't know what's coming your way. Every single day in the show is a different day as you don't know if you are going to get surprise, advantage, black apron or elimination.
Q) How would you define the three judges? Please tell us about them individually.
A) A tough question as all of them are senior and respectable judges.
Chef Zakir:
He is strict as he always looks forward to a perfect method, perfect dish and perfect smell of the food.
Chef Khurram:
He is a bit less strict than Chef Zakir however when it comes to food he checks everything such as presentation of the food, right combination of colors and the taste of the dish.
Chef Mehboob:
He is easy going and my husband's favorite judge however when it comes to food he is strict too. Sir Mehboob always looks forward to some new, unique, different and experimental dishes that taste good.
Q) Do you think judges have stayed true to the seat & have not been biased?
A) No, I don't think they were biased or unfair; I actually had a privilege to sit with them to judge. They had a criterion, they discussed good and bad points of each dish, then they shared their opinions before they came to a conclusion and that was just to make sure that the result was fair.
Q) Many times, it was felt that the judges favored some contestants & didn't eliminate those who seemingly deserved to go, is it true?
A) I disagree; it's not true however everyone is entitled to have their own opinion. I think they were fair and the positions that they stand in didn't happen overnight, so we should respect their decisions in regards to the eliminations.
Q) Do you think the current panel of judges is good enough? If you feel the judges should be changed, who would you prefer?
A) Yes, the current panel is good, all these judges are professionals and highly skilled. It's up to MasterChef team which judge they bring in or take out but as far as I am concerned I would not change any judge.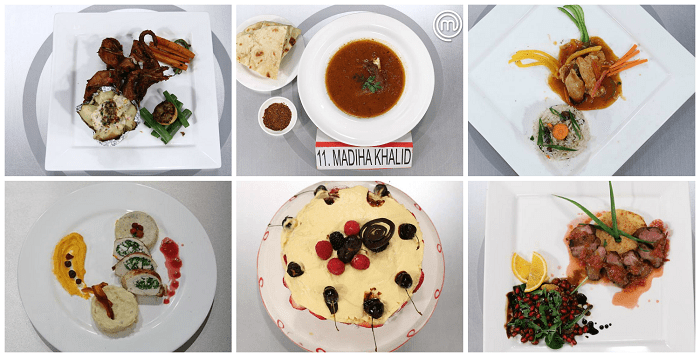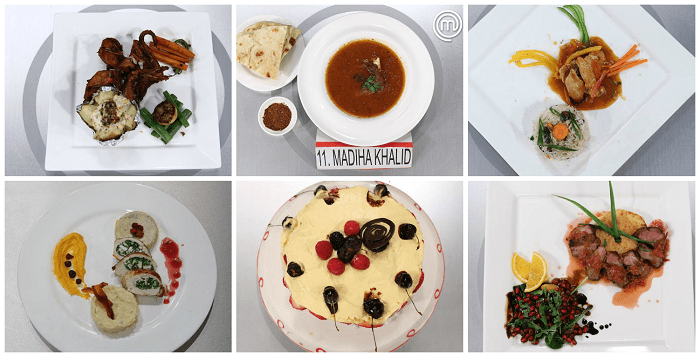 Q) How did the judges treat the contestants? Do you think they should've been friendlier?
A) Judges treated contestants very fairly, however they all have different personalities, different ways of approaching, and teaching but at the end of the day whatever they said to us was for our own benefit but yes a friendly way of teaching is a bit better.
Q) During the show, it felt like you had a tough time with the co-contestants; please tell us something about it?
A) When I was dominating the show a lot of contestant could not digest that and then there was a lot of politics, disturbing comments that happened against me but I believe actions speaks louder than words and by the end of the day I made it to finale which they didn't, but honestly speaking I have got nothing against them as it nature of the show that people always compete to make their mark and I wish all of them good luck.
Q) Who were you friends with?
A) I got along really well with Gulnaz, Ammara and Sidrah.
Q) After watching the episodes, do you think the format & execution of the show & episodes needs to be improved?
A) There is always room for improvement. I think team MasterChef should consider diversity and better editing but at the same time we should not forget that it was first season of MasterChef Pakistan so overall it was great.
Q) What are your comments on the politics among the contestants that got covered in the show?
A) I believe there should be no politics in the show.
Q) In the personal VT's were the contestants encouraged to speak about your co-contestants or it was completely your choice?
A) Speaking about myself, it was my own choice completely. Some of the contestants might have gotten influenced by their friends but I really have no idea.
– Please define your co-contestants in one word:
I don't know them very well but regardless of my experience with co contestant, I will try to think of one positive attribute of each.
– Sidrah: Sweet Voice
– Mudassir: Quite
– Iqra: Nice
– Gulnaz: Innocent
– Amna: Confident
– Khurram: Sweet
– Azam: Cool and Calm
– Saad: Boss
– Zain: Kindhearted
– Rayyan: Naughty
– Ali Shah: Amazing
– Anila: Funny
– Adnan: Philosopher
– Mariam: Caring
– Ammarah: Loving
Q) What advice would you give to those who're interested to appear in the next season?
A) It's going to be tougher season so prepare yourself well, polish and practice your skills and increase your food knowledge as much as you can.
Q) In the end, please share your experience & feelings about being a MasterChef contestant & what did it teach you?
A) It was a great experience; it's just like a dream come true. I lived there far from family just because of my passion. Pantry was my most favourite place. It was like a roller coaster ride, I had my ups and downs but at the end of it, I was over the moon and very thankful to God for giving me so much of respect. It definitely taught me a lot of things, one of them being that the interviews can be so hard, hahah. Well jokes apart I have learned a lot of tips, tricks and ins and outs. I have finished my economics and management degree from University of London however I believe I belong to food Industry so I am going to carry on and try to make it as far as possible in the food industry. Last but not the least, one of the most important lessons that I got from this experience was that dreams do come true as long as you are serious and passionate to achieve your goals and dreams.
So, this was it from Madiha Khalid. Share what you felt about her honest answers & a message to her from you. :)
Keep Supporting,
Cheers,
Zahra Mirza.