For the first time in this entire show, I felt bad for Sajeela ; Not because of the fact that she was rejected by Haider Masood but because of her ex-husband for whom Sajeela was merely a jackpot and he used her just as an ATM machine for earning muft ka revenue,as much possible as he can. She came back to Pakistan with a hope that Haider spent those years by thinking about her only but she was proved wrong. Haider kept on avoiding Sajeela for so long but this time what Sajeela did was something beyond his level of patience – She insulted rather accused Aiman and that was unbearable for him.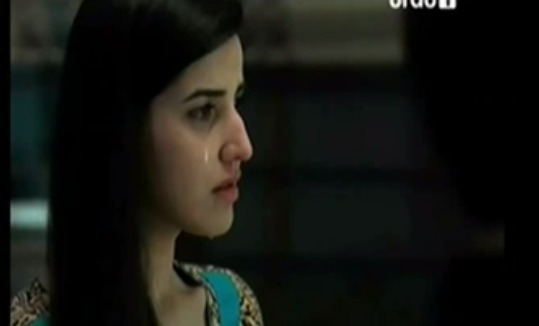 Just after Haider broke the ice, her credulity vanished with in a moment and that was nothing but a slap on Sajeela's face. Bibi was right, after spending those carefree years with her ex-husband , as soon as she got to know his reality , she reverted back to Haider. Neither was Haider an absolute scum nor was he so desperate that he will accept and welcome Sajeela whenever she feel like coming back to him.I mean how could she even think of returning back to him after leaving him the way no one expected her to leave ?
I am so glad that Taufeeq paid heed to what Aiman asked and got convinced after knowing what was in her mind. Afterall, he learnt this lesson from his own life – marrying Zainab and then living his life without his daughter was the hardest fact he ever faced and now that his daughter is standing at the similar spot, he didnot want her to face the same situation that he did. And to add icing on the cake was Saahir's vote in favor of his father.. chup karwa dya donu ne Almaas ko..
Keeping everything in his mind that happened lately, Haider decided to get married. He didnot want any questions on his and Aiman's relation and as soon as he felt that situation is getting out of his hands, he went to Dubai to propose Fatima. Bibi was shocked to hear the news because all this while , she was thinking that Haider will marry Aiman and now that he announced his wedding, she was unable to figure out that what exactly is cooking in Haider's head.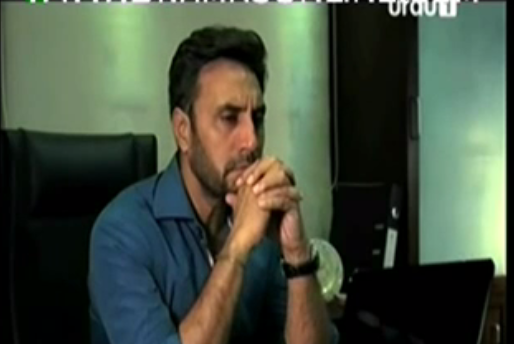 Poor Aiman felt as if she was in the middle of nowhere ; For her, Haider was the reason because of whom she smiles and now that he himself is ready to snatch the smile away from her, how would she be able to remain quiet and to not confess her love for him. She pledged Haider and asked him again and again to marry her but Haider resisted to confess his feelings for her – he was doing this for his own self because he knew that he was way elder than her, he was doing that for her because he didnt want anyone to see Aiman with suspicious eyes and more than that, he was doing this for them kyu k Haider sab kuch bardaasht kar sakta hai magar ye bardasht nahi kar sakta k usay koi ye kahay k uss ne Aiman ke masoomyat, uss ke kam umeri ka faida uthanay ke koshish ke hai.. but he knew that none of them will live a happy life with his very step.
Next episode will be the last one and I am so going to miss this show. But I am glad too and that is because they are winding it up at right time so that the charm of the show remains with us for long. Preview of next episode looks interesting and after a long time, we will finally see one happy ending..
I would love to read your feedback on second last episode of this show.
Rabia Basharat.