Let me start by confessing that I wasn't really looking forward to 'Main Bushra' because the promos had 'been there, seen that' written all over them. A strong-headed girl proving her worth to her father, a selfish mother and a saat betiyon ka bezaar baap- hmm, Thakan and Zindage Gulzar Hai, anyone? Moreover, the actors playing these roles are known for their convincing portrayal of such characters. Rona dhona comes naturally to Mawra Hussain, Saba Hameed knows all too well how to pull off a troubled, selfish mother's role and Waseem Abbas has perfected the role of an overburdened and disgruntled father. But contrary to my expectations, as the episodes progressed, the play proved to be a lot more promising. The sound direction and simple execution, coupled with powerful dialogues, give the viewers something to look forward to every Thursday. However, there's something you should know: if you are the sort of person who doesn't like things too close to reality, cringes at the mention of stereotypical characters and cannot handle some very serious (read ultra-depressing+mazloomiat overloaded) tracks without a glint of humour, or if you are through with stories revolving around misfortune-stricken daughters and insensitive parents, then I fear 'Main Bushra' might not exactly be your cup of tea. I am sorry for such a longgg review but I had to discuss fifteen episodes, so couldn't cut it short, my apologies!
'Main Bushra' tells the story of a young, educated and confident woman, Bushra Warsi (Mawra Hussain), daughter of Nasir and Sofia. Brought up in a household where she was constantly looked down upon by her very own father, Bushra has this, 'Set your goals high, and don't stop till you get there' approach towards life and wants to prove to her father that daughters are equally, if not more, capable than sons. Aisa rishta jis mei apni muhabbat ko sabit kia jaye, who rishta hi kaisa, Bushra? Amid all these harsh conditions, Bushra's best friend, Aaliya proves to be a voice of reason.While watching this play, you will come across many heart-wrenching scenes but the one that affected me the most was Aaliya's suicide. Aaliya's husband was a gambler and she was suffering in every possible way. And that's when she lost her will to go on with life and committed suicide. Her suicide note was touching and even though Aaliya's role was short, it not only had a lot to deliver but also had a great impact on Bushra's personality. It's ironic how she herself gave up on life but never allowed Bushra to lose hope.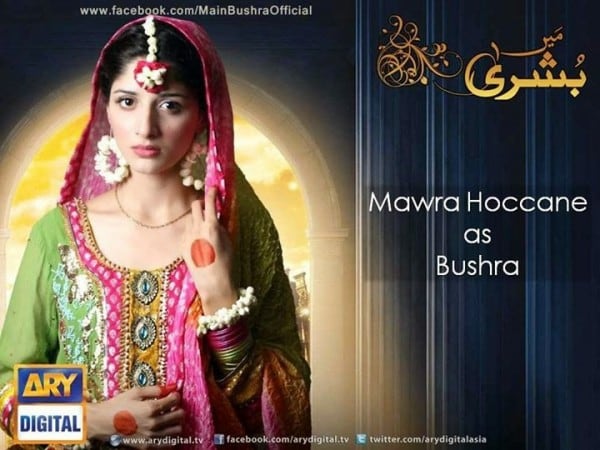 The name 'Bushra' here holds significance because the meaning of Bushra is 'happy news/glad tidings/good omen' and when Nasir and Sofia were blessed with their third daughter, people suggested if they name this daughter, 'Bushra', the child born after her will be a boy for sure! It sounds absurd and lame, I know, but the sad part is that there are people in our society who still associate names with matters that solely depend on Allah and His Will. Following Bushra's birth, four more daughters were born and this is more of a reason why Bushra is seen as a lesser human being by her father. But Nasir's contempt only serves to strengthen Bushra's conviction. She supports her family in every way possible- financially and emotionally, without uttering a word of disdain. I think all the struggling women out there who feel their capabilities and talents are being under-estimated by the male-dominated society can find a direct reflection of themselves in Bushra's eyes.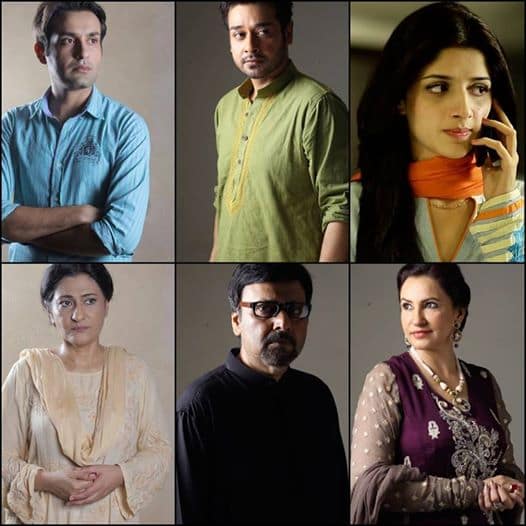 Episodes 1 to 7 focus more on the accusations Bushra has to deal with after stepping out of her house, her struggling years at work and the usual problems shown in our plays concerning the honour of the family name. For me the most unconvincing part was when Bushra's younger sister, Zeenia decided to elope with a mohallay ka larka, Kamran (Ahmed Zaib) and the whole situation was twisted in a very unrealistic manner, mind you, just to make it look as if Bushra was the one running away with the guy. I mean, it was evident from their confrontation that Bushra was the one trying to stop Zeenia from taking this step, the bag was in Zeenia's hand and you didn't have to be a psychic to guess that it was Zeenia all set for leaving the house for good. But Nasir lacks commonsense and sensitivity at the same time so he didn't pay heed to Bushra at all and forced her out of his house. Khair, I don't want this to turn into a summary so I would just say that after a lot of rona dhona and dramayi scenes, Zeenia was proven guilty pheew! But I would mention here that this incident was nicely used to bring the sisters closer together.
Bushra's life takes a turn when she joins Musa Sahab(Sheheryar Zaidi)'s  office. For the first time, her confidence, intelligence and sharp skills do not go unacknowledged. Also, Bushra finds a fatherly figure in the form of her boss, who genuinely cares about her future. I liked their conversations and like Aaliya, Musa Sahab too tried to make her realize: Kabhi kabhar insaan ko selfish bhi hojana chahye. From episode 7 onwards, I think the story took a darker turn because that's when Aaliya committed suicide and despite Bushra's selflessness and immense contribution, we all saw Nasir and Sofia stooping unimaginably low. By the way, Nasir's pet phrases are:
i) Yeh hai tumhari tarbiyat, Sofia?! ii) Behooda aur badtameez! iii) Beta bannay mei aur beta honay mein bohat farq hota hai!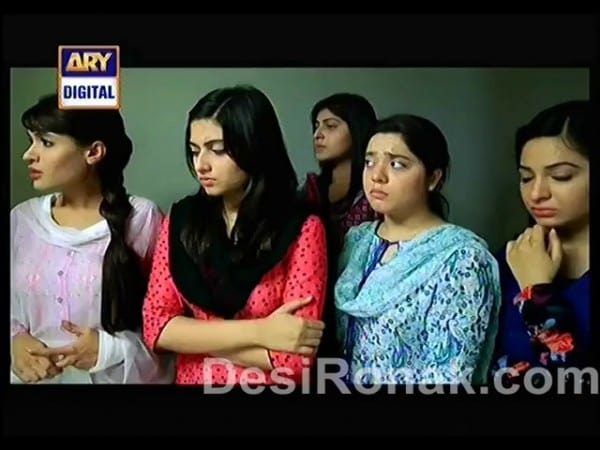 Then, three more characters mark their entry: Moosa Sahab's late cousin's wife, Sabiha (Saba Faisal), her son, Faraz (Faisal Qureshi) and nephew, Shayan (Affan Waheed). After his parents' death, Shayan has always been more like a son to Sabiha. Moosa Sahab also shares a strong bond with Sabeeha and her sons. The moment Shayan sets his eyes on Bushra he develops a liking for her. But when Sabiha sees Bushra, she deems her perfect for Faraz. Sabiha is responsible for kicking Faraz's lover out of his life. Driven by her guilty conscience, Sabiha is desperateX1000 to see Faraz turning over a new leaf and therefore, she is ready to do absolutely anything within her grasp to see Faraz tie the knot with Bushra. Since Nasir and Sofia are too selfish to let go of their bread-winner, they agree to Faraz's proposal in exchange for one thing that is without a doubt, the root of all evil- MONEY! This was one thing I did not expect from Nasir because since day one he was like, 'meri izzat, meri khuddari'. Whatever happened to 'hum izzatdaar loag hain'?! Mein umeed karta hun tum humaray faislay ko aur iss faislay kay peechay chupi maa baap ki majbooriyon aur khuda ki maslehat ko samjho gi. Hands down, there is no 'majboori' that can justify such a sickening decision.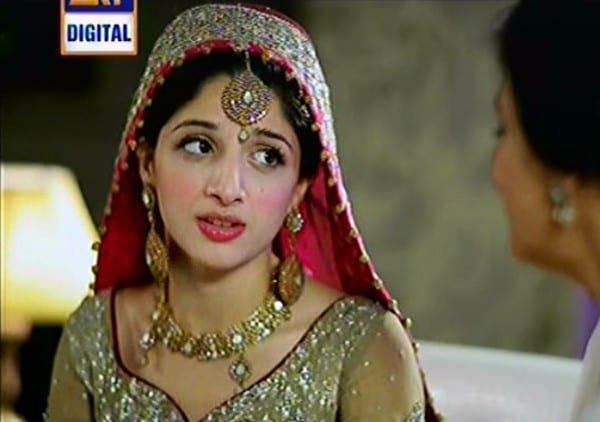 Okay so Faraz turns out to be a complete psycho because when his dream girl left, she took a few of his brain screws with her. And the three-timer talaaq announcement is what Bushra gets on her wedding night-taking mazloomiat to a whole new level. He divorces Bushra because he believes that by doing so; he will be able to take revenge from his mother. We are living in a society where everybody keeps a track of everybody but despite that, no one seems to make a big deal out of Faraz's sudden disappearance (except for Bushra's sisters). Moreover, Bushra's face has 'I am depressed, suppressed, oppressed!' written all over it but not many people have questioned her about it and it doesn't take rocket science to figure out that things are NOT normal but Bushra's parents are throwing dawatain for Sabiha as if things are pretty normal! The selfless protagonist is crying a rivulet of tears since the play began and I for one haven't come across a flicker of positivity. Perhaps the only positive thing in this play right now is Sabiha's understanding and co-operative nature. Obviously, she considers herself responsible for the mess in Bushra's life. At this point, Sabiha has asked Shayan to marry Bushra. Shayan stands out for being the most misunderstood guy of the play and has been rewarded with two thappars in one episode and if he is wondering what crime did he commit, I must say he is not alone 'cuz I am wondering the same thing.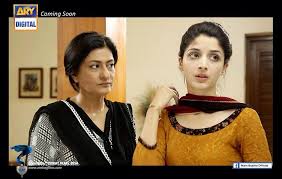 One 'good' thing that resulted from this divorce thing was the much-needed change in Bushra's personality. She is no longer the old, passive Bushra who couldn't raise her voice in front of her father. Bewaqoof nahe, khudgharz hain aap. I loved Bushra's outburst. She took her time to realize that her parents weren't worth it.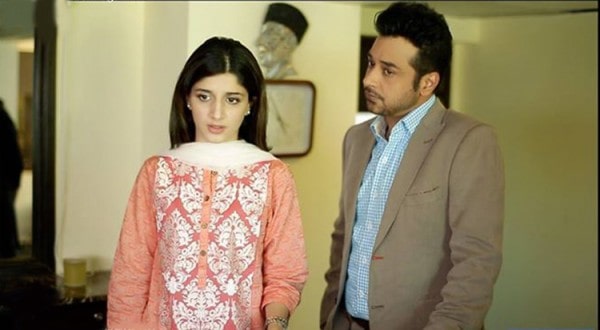 So guys, this is what Main Bushra is all about. I must say, the supporting roles in the play have a lot to deliver. I like Musa Sahab's genuine concern for Bushra. He has always been there for Bushra and the fact that he fought for the custody of Aaliya's daughter, Anushey is also pretty inspirational. Bushra's sisters also have a lot to add to. Her eldest sister i.e. Fizzah's character has a lot of potential but I guess the actress playing her role has got some issues. I wish she had been a bit more natural.
About Mawra's performance, yes, she has come a long way but I do feel there is a slight problem with her dialogue delivery and she doesn't always seem very comfortable with her dialogues. She is doing a great job but something is missing.
How many of you are following Main Bushra? What do you think will happen next? Share your thoughts, please!
Maryam Mehdi