Main Khayal Hoon Kisi Aur Ka started at a rapid pace but I must admit, I was not expecting these many surprises already. We all saw the sudden engagement of Daniya and Armaan while Zaryab was pining for his lost love. The second episode featured the marriage ceremony of the two while Zaryab was crying in different corners.
Zaryab actually is a coward. Yes, the concept is that he is Ahsanon Talay Daba Larka and for this very reason he did not respect his love enough. But he should have given a thought to Armaan's feelings. How could he do this to Armaan whom he loves more than anyone? Since the whole Islamabad is familiar with Zaryab and Daniya's affair, why he didn't think of the fact that someone will tell Armaan eventually? Daniya was also a very unreasonable person. She was begging Zaryab to do something on her mehendi. She could have tried a bit earlier or the simple way out was to talk it out with Armaan. Armaan told her how much he loves Zaryab, so Daniya should have told him the truth. But well, then there would be no drama.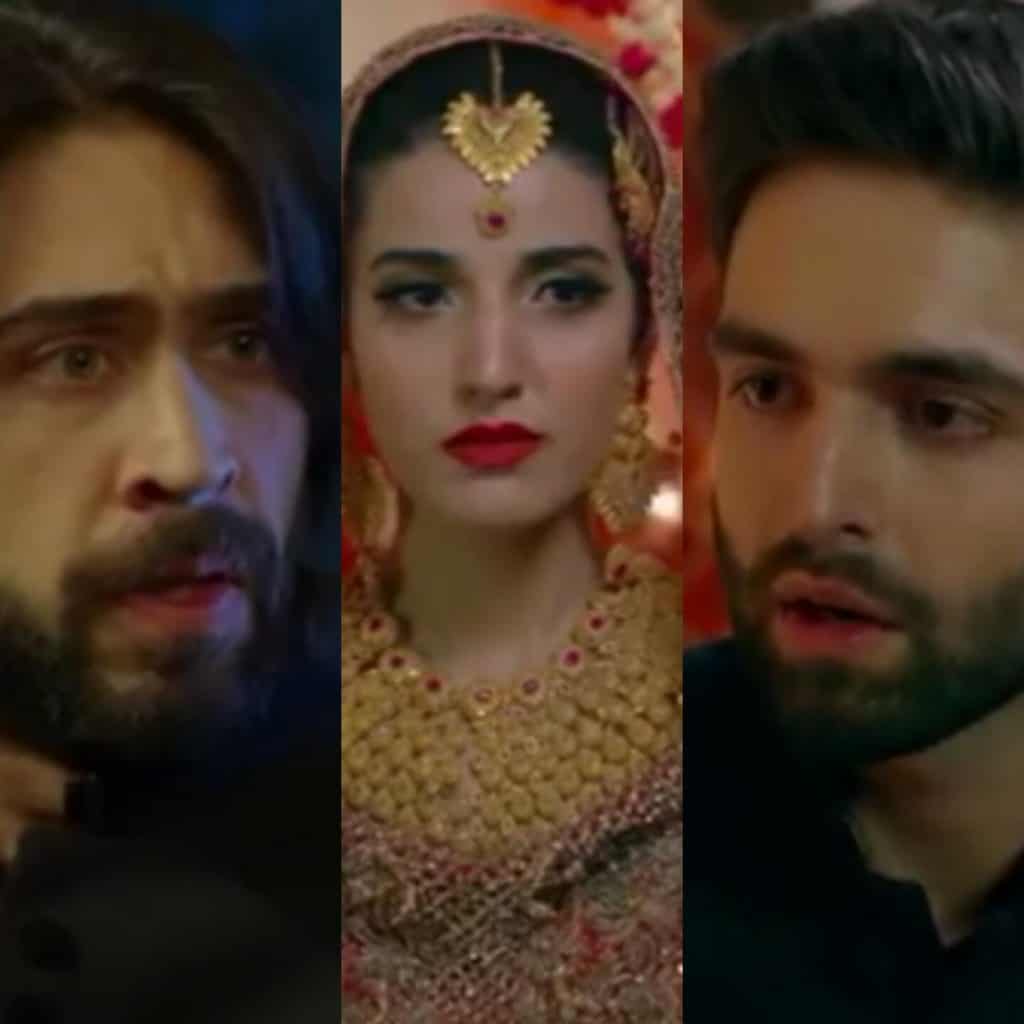 Armaan knew about the situation suddenly after bringing Daniya home. The funny thing is they got Nikkahfied in the morning but reached their home at night. He was as quick in taking decisions as his brother is slow. Instead of handling everything like a mature person, he divorced Daniya. He didn't even discuss it with Zaryab before taking such a huge step.
The whole situation after the divorce was very confusing. Daniya was going to tell her father about the divorce then why did she hide it in the first place? And why was the newly divorced couple acting so normally at it? The performances were weak in this episode. Many scenes could have looked powerful but the actors could not engage the audience. Alamdar looked so robotic in the divorce scene. Even Hareem was not at her full potential.
This was only the second episode so the performances might get better ahead. The story is fast paced which is refereshing. What are your thoughts on the quickest divorce in the dramas history? Share in comments!