This episode made me sick!! Mikael's new 'plan' is just plain sickening. He devised another plan to 'use' his wife and it was sad to see Mannu going along with it! She is so willing to be used that you have a difficult time feeling for her! Although time travel is usually fun but this episode of Mann Mayal proved that even after skipping 3 years the characters stood right where they were to begin with! Mannu has been turned into halat ki maari, duniya ki sataye bechari aurat. All through this episode Mannu's expressions did not change and neither did her situation. The conversations between Mannu and Mikael's father were just plain boring!! Mannu got married to Mikael, if he cannot give her the love and the respect she deserves then it really does not matter what anyone else in that house thinks about her. Mikael is taking advantage of the fact that her father is so close to his wife and will obviously be close to his children as well. Mikael's plan is fool proof because Mannu is stupid (yes stupid) enough to transfer everything to his name if and when her children get any share of Mikael's father's wealth. Mannu's character has been turned into a caricature and I had a really difficult time feeling for her because she is solely responsible for the situation she is in today. She chose to be a victim although she could have left Mikael and start afresh.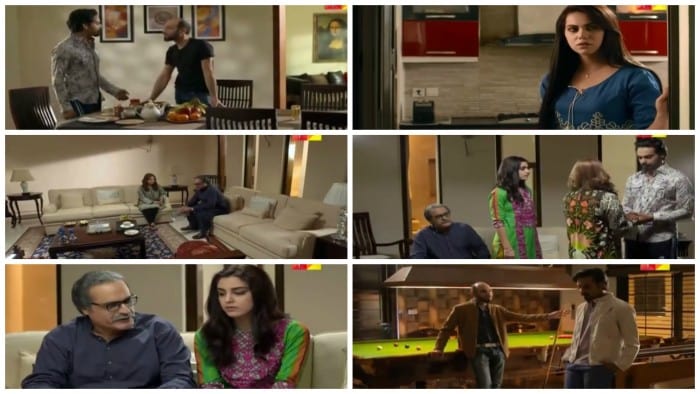 Even 'aik saal baad' Biya's conversation with Salahuddin yet again started with 'Mannu aye hui hai aj kul'!!!!!!! She really needs to get a life ASAP!!! I am so sick and tired of watching the same scenes over and over again. Now that Salahuddin is a rich man, he can afford to buy expensive gifts which Mannu is not willing to accept. Yes!!! I am sure the viewers get the irony in this whole situation because it was spelled out for them – Salahuddin is rich now but he does not have Mannu! Somehow none of the characters made me feel for them in tonight's episode perhaps because even 3 years later, their situations hadn't changed one bit. Salahuddin moved his family to Karachi and somehow no one knows how he got all this wealth, not even his own parents.
The first scene of Mannu with her mother opened with the dialogue 'Salahuddin aya huva hai' – need I say more??? What happened to people moving on in life? The way Mannu and Salahuddin exchanged glances when Salahuddin went to meet her father showed that both of them were still 'fascinated' by each other but that particular scene was not the least bit romantic since Mannu was expecting her first baby!! The only scene in this episode which I truly liked was the one in which Mannu tells Bia off and makes her delete all the pictures. Just like anticipated, Bia went home and reported to headquarters ;)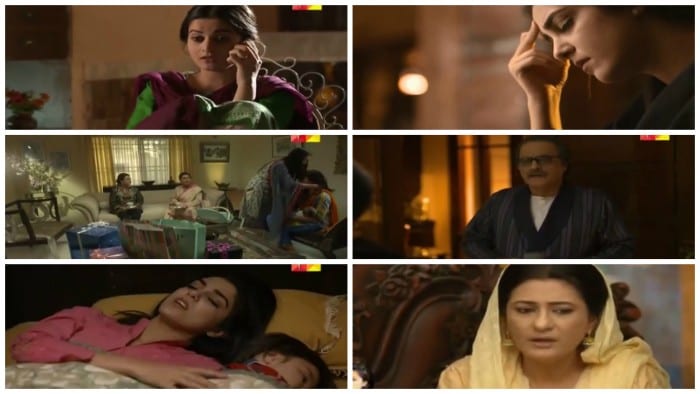 At the end of the episode I was wondering how many more babies Mannu will have if time keeps on flying like this!! Why do the expectant mothers in our dramas move around like they just had a major surgery or they have some serious illness?? Mannu is weak because of all the emotional turmoil she has been through but that doesn't mean that getting up and sitting down should be such an ordeal!
The background score in this episode kept on changing with every scene, not sure if that was needed. This episode did not work for me at all. Will Ayesha Khan prove to be the light at the end of the tunnel?? The dialogue 'pagal si lagti hai' suggests it is highly unlikely!! At this point I am finding it really hard to feel anything for any of the characters; the story is stagnant and there has been hardly any character development.
How many of you watched this latest episode? Please share your thoughts about it. If you missed it, watch it on http://www.dramasonline.com
Fatima Awan