Chalo ji, Mushq finally ran off with Fahd but the moment we were waiting to see was not really her running off with him but what happens to him/them that kicks Fahd out of the picture and brings Mushq to Dabbu Bhai. Arrgh!
It was evident from the way last week's episode ended that Dabbu bhai believed Mehru ji over Fahd. I thought he would then beat Fahd to within an inch of his life but two punches and he sent Fahd on his way. When he keeps pondering over all the time he has spent with Fahd, I thought maybe he would realize Mehru had played him especially the scene where Fahd is asleep and Mehru is literally sitting almost on top of his head but no, Dabbu is only trying to figure out why Fahd would stab him in the back like that.
Mehru's sudden change of heart is also very annoying. She was pledging her undying love to Fahd and now is dreamily thinking of marrying Dabbu. I would like to do a 'Dabbu' here – just go along and believe what Mehru is saying. She wants to marry Dabbu? Ok sure, marry him – I am done trying to figure this woman out.
For all Fahd's cluelessness he ended up remaining true to his word when he had written to Mushq in that letter Mehru delivered that when she would need him he would be there. Mushq opens the door and voila, Fahd is standing outside, albeit his usual dazed self, but there nonetheless!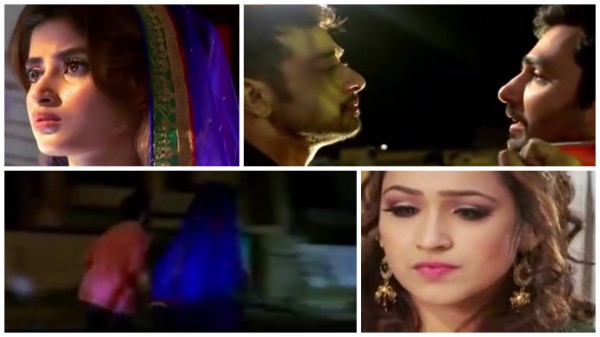 Master Sb ka dil nahin bhara with his match the pictures worksheet and now Zeba gets married to Nayaz. Honestly, he takes obedient student to a truly new level altogether! Nayaz's baji does seem to be a bitter woman but I am hoping what Nayaz says is true about her being good at heart, not for Zeba's sake but because I do not want to see much more of Nayaz-Zeba!
It would have made so much sense if Mushq had packed an extra pair of clothes, really! I suppose she did not know what she was going to do till the very last minute but seriously, is it safe to walk to the end of the street dressed as a bride, let alone all the way to Lahore?!
I wonder what will happen now that the policemen asked Mushq and Fahd to step down from the bus. I could not find next week's preview online and my curiosity got the better of me and I watched the OST again. Dabbu and Mushq seem to be quite close and Dabbu quite smitten. I think most of us are watching this drama mainly for the Dabbu-Mushq track to begin and I was disappointed on the note this episode ended but oh well, till next week then!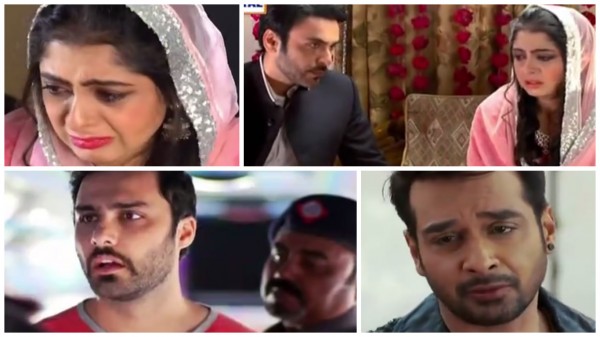 Fahd seemed a bit dazed – well, more than his usual confused self and I wonder if it is because of how he left things with Dabbu being on his mind. He did not seem as relieved or happy to be taking Mushq finally with him as I would have expected him to be. I did not feel any sympathy for Master Sb either for when he wails that if Mushq had told him to give his life so she could be free, he would have given it I thought what the heck? You could very happily keep your life to yourself and just get her married where she pleased rather than trying to marry her off to anyone but Fahd! He had been made a laughing stock already in front of the entire mohalla, Mushq's rebellious attitude surely spoke for itself so it would have made sense for him to have her call Fahd and his mother and marry her off. Sigh.
What did you all make of this episode? Would love to hear your thoughts!
Kunwal Javid