Shazia needs to see a psychiatrist ASAP, Saman needs to stop making that cute duck face – she is cute enough as it is, If Ahsan Khan starts putting on a little more make up he can play heroine's sister's role in the next play, Faisal needs to take a good look at himself in the mirror and don't even get me started on the loud make up in tonight's episode. Not much about this play makes sense; why does Faisal love Shazia and why would someone like Hashir fall for a girl like Saman who he hasn't talked to even once is beyond me!
I must confess that I try my best to like this play and not to find faults in it every time I watch a new episode but non of the episodes till now have given me much to like. The drama has below average written all over it. It reminds you of all the plays that you have seen in the past one year or so. Like the promo of the next episode reminded me of Maat all over again!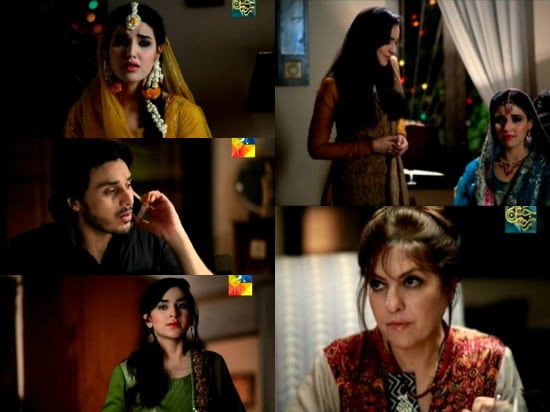 Hashir's mother's attempts to start afresh with her son could have been portrayed in a much better way if there was a little more conversation and a little less music. Did Hashir's mother already know that Saman belonged to a middle class household? She wasn't surprised to see her house at all. Hashir's character is not the least bit appealing, the way he does not even bother telling his mother what had happened and locks himself in a room was actually something which a teenager would do. I was expecting this episode to be happening if nothing else but the way tonight's developments were covered was not very impressive. Even though tonight's episode showed the main twist in the story but the way it was handled was very disappointing.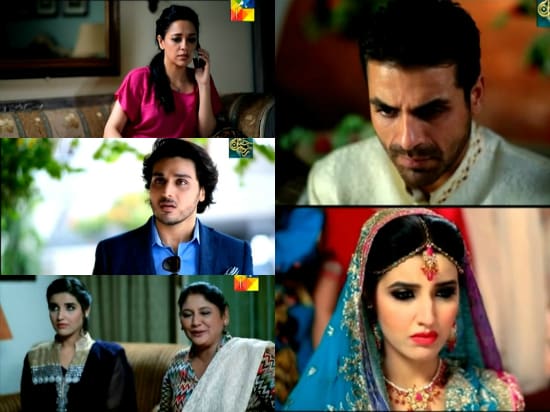 The only good thing about this episode was the relationship Saman has with her mother in law, I was not expecting Faisal's mother to support Saman. I think the viewers need to know more about all these characters but the characterization lacks depth altogether. We don't even know what is going on in Shazia's mind except that she knows that Faisal will never love her. How does she feel about her situation? Does she feel anything at all or not? Same is true for Shazia's character and Hashir as well.
Seven episodes of Mausam have gone on air till now and not even one of them was remotely interesting. The real story started with this episode but I have a feeling that this drama is going to go the Maat way.
How many of you are still watching this play? Please feel free to share your thoughts.
Fatima Awan