These two episodes also covered more of the rishtas and family dynamics. Nain's character and the way Zahid Ahmed has translated it on screen continues to be the only likable aspect of this drama. Nain took the lead throughout and once again proved that his physical disability was no match for his mental strength. He does not lose his grip over things and even when he is not in control he knows how to turn things around some way or the other. Saira's character has been written well, it isn't entirely clichéd but Sanam Jung's dialogue delivery adds extra bechargi which is not needed at times. Sanam Jung has failed to highlight the strengths in her character. All this talk about rishtas for four weeks now has been monotonous but I am definitely more interested in the Nain/Saira track particularly because of Nain and Zahid Ahmed. Neehat on the other hand is a weaker character, which is why we didn't see him pursuing his case the way Nain did.
Nain and Saira
Although Nain is receptive and intelligent but even then he failed to understand that Saira does not like him the way he does. This entire development however was shown quite convincingly. Saira has always been going to him with her problems, he has been in love with her for the longest time and now that he sensed Saira's sadness, he thought that getting married to her and being her companion would be the best 'solution' to all her worries. Saira's discussion with him about feeling worthless ended up making him think that she needed rescuing.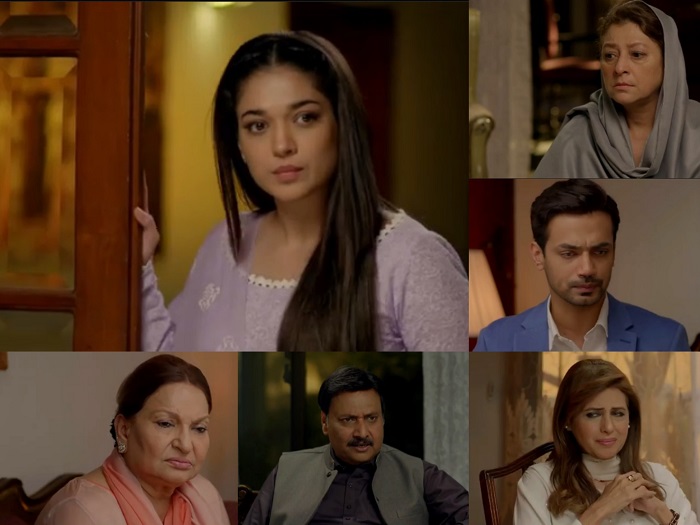 Nain is also very sure that he is quite capable of making Saira happy and obviously has no idea that Saira loves someone else. The only aspect of this entire development which wasn't the least bit convincing was that Nain's mother was never told that Neehat liked Saira and wanted to marry her. Saira on the other hand felt offended by the proposal and she felt that she lost the one friend she had. I also liked the way she told her father what she wanted and expected from him and everyone else. It is definitely good to see Saira voicing her true concerns every now and then but like I said, Sanam Jung has underplayed this character to the extreme. Even when Saira is shown taking a stand for herself and her mother she sounds extremely scared, this character should have been portrayed on screen with more confidence.
Neehat and Saira
Saira was eventually pressurized into saying that she did not like Neehat and was not interested in getting married to him. Neehat was shown trying to persuade his mother to let him meet Saira whereas Nain did so with a lot more confidence without thinking twice. I am thinking now that Affan Waheed's look goes well with his character since he has been shown as an immature man who is hopelessly in love but is quite helpless.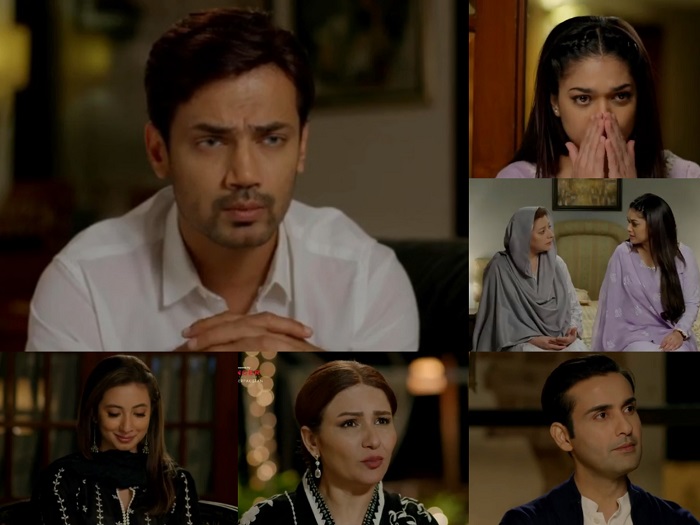 Final Remarks & Preview
Nain has my undivided attention and I am hoping that Saira will not be turned into a bigger bechari. The character itself has potential and I do feel that Nain can prove to be a good husband if Saira gives him a chance. The dialogues covering the character assassination of Saira's mother are just plain annoying and extremely repetitive. But I guess this impression will ultimately determine Saira's destiny. The preview of the next episode showed Saira's daadi catching her 'red-handed' and that would probably be the reason why she will be forced to marry Nain. I am waiting to hear Saira's reply and wondering if Nain will figure out that Saira does not want to marry him. Zahid Ahmed is the star of the show and he makes this show worth watching otherwise everything else about this play is pretty average.
Do share your thoughts about these episodes of Mein Na Janoo.