Jharna and Farhad's track came to an end with this episode and Illyas Khawaja's entry in Sitara's life changed everything for Sitara in more ways than one. Jharna's last scene was shot beautifully, the OST playing in the background pretty much summed up her whole story. Sitara has come a long way and not necessarily in a good way. When she started her career she was not willing to compromise on her principles, even when she fell for Farhad it did not take her very long to realize that she needed to set her priorities straight. Sitara has always been someone who has thought of the consequences of her actions before taking a step forward in any direction but things have changed altogether now. After trying really hard to find work through proper channel Sitara has come to the conclusion that her parents will not give her the time and support she would have needed to make a name for herself once again and also she knows that she will have to resort to means she has always disapproved of in order to earn money which her parents will always be asking for. Sitara has chosen an evil which suits her not only so that she can support her family but also because the fact is that Sitara wants to be a star again. Sitara was not willing to meet Illyas Khawaja again until she found out that he was a producer therefore the main motivating factor behind taking this big step was that it will eventually get her a role in a film and as a result some recognition.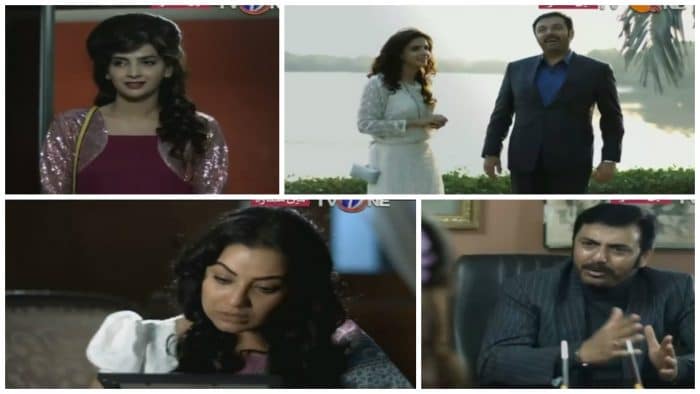 Sitara might have changed a lot but the fact is that she is no match for people like Illyas Khawaja. She still takes people at face value; she did not doubt this person's intentions and thought that he really valued her. He gave her hope at a time when she was completely hopeless therefore Sitara wanted to believe everything he said and went along with whatever he wanted. The dialogue "Mera dil aj bhi us aurat ka dil hai jis pe sapno ka pehra hai lekin ab yeh haath ab aik aisi aurat ka haath hai jis ne apne khawabon ki khatir khud ko girvi rukh diya hai." described Sitara's state of mind perfectly. It went to show that Sitara was not only doing all this to support her family but also because this was the only way for her to make her dreams come true. Sitara thinks she will get something in return for the time she is investing in Illyas Khawaja but Illays' conversation with his employee suggested that he was only using Sitara and as soon as he loses interest in her, she will once again be desperately looking for work. Sitara might think this is a step forward but this will prove to be a huge step backward. She is going to waste her time and will get a reputation which will not get her work but more opportunists like Illyas Khawaja.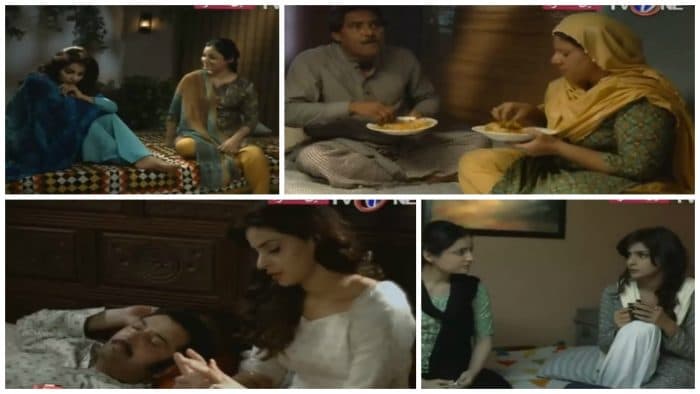 Sitara's story has been translated on screen so intelligently that there is hardly a time when you feel the need to judge her character. When she talked to her sister about how she knew what she was doing was wrong, she answered all the questions that might have been in the viewers' mind. I have always loved the fact that this script spells everything out clearly; there is always a logical reason for every new development. I was looking forward to Nauman Ijaz's entry in the play but I must say that he had nothing new to offer since he has played this character many times before too. He is obviously a brilliant actor who always delivers but he has played many such characters of people who used their position and money to exploit women. Saba Qamar was the star of the show yet again not only because of her performance but also because of the way this character has been written. It was a superb idea to break this story in 3 different seasons otherwise we would have been anticipating an ending right now. Now we know that this is only the second phase of Sitara's life and we have tons of reasons to look forward to more. There is a hardly a drama which manages to hold your interest till episode 20 but Mein Sitara has managed to do just that.
The preview of the next episode showed Illyas Khawaja showing his real self – something which will dash Sitara's hopes for good.
How many of you watched this latest installment? Do share your thoughts about it.
Fatima Awan