yeh khawabnagar ik dhoka hai…yeh husn yeh shuhrat yeh daulat sub aik hawa ka jhonka hai!!
Even after so many weeks Mein Sitara continues to enthrall its viewers with stellar performances, a very well written script and brilliant direction. The pace of the drama has slowed down but Sitara's story is still just as gripping as it was in the very first episode. The reason for this is that showing all these details will ultimately help the audience relate to the changes in the Sitara's personality once she transforms completely. Sitara compromised on a lot of things in these two episodes. All the rules she had in place for herself went out of the window a long time back but when she decided to go to that trip with Feroze Sheikh that was the biggest compromise she made only because she thought it will eventually get her a role in Khawaja's film. It is ironic that Sitara never made so many compromises when Farhad fell in love with her, had she done that she wouldn't be in the situation she is in right now! Only to escape a situation like this she refused Farhad Sethi's proposal and it ended up being her biggest mistake which ruined everyone's life. Sitara never wanted these "shortcuts', she didn't want to give men such favors to get work and she always had faith in her talent but with the reputation she has in the industry now she has very little choice.
Even though Sitara was betrayed and used in the worst way possible by Khawaja, the truth is that he is still not as bad as her parents who use her and don't even give her a place to live unless she pays for it! They do not even own her! Sitara's mother is willing to own her husband who is a drug addict and cannot fulfill his duties, she also owns her son who stole from her and ran away but she is not willing to own Sitara – a daughter she never looked after, loved or cared for and one who has always been there for her family. Sitara was always an outcast, that was something which was made clear right from the beginning but now that she is in a position to bring her family money they don't even want her around unless she pays for their businesses and marriages! Sitara's family and all those people who refused to acknowledge her talent eventually made her realize that she was better off with Khawaja.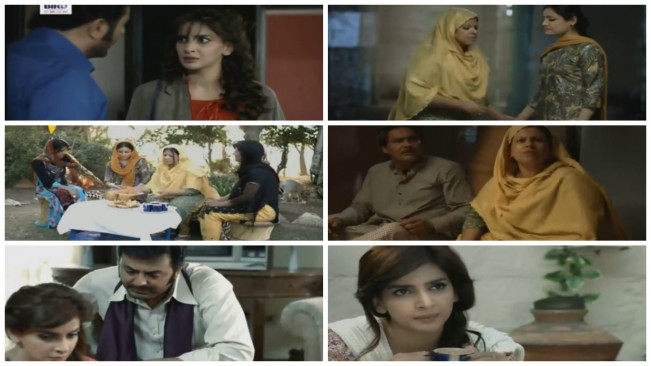 What I love about Sitara's journey so far is that she is not doing all this to earn money but what she really wants is a chance to prove her talent. She wants to see her dream coming true and at this point she does not care what price she has to pay for it. Although Sitara is trading herself like a commodity but her dreams haven't yet died down completely. Even after everything that happened, she was still willing to show her talent to those producers and was convinced that she could get work on the basis of her talent. Sitara has changed a lot but she is still not as fake or clever as people like Khawaja and Naseem Dil Ruba. The preview of the next episode suggested that Sitara will learn the tricks of the trade soon. Sitara's journey has been translated on screen impeccably; I feel for her every step of the way and I also feel that this might just be the story of many women out there who go through this and much more to make their dreams come true in the world of showbiz.
Although both these episodes were filled with scenes which blew me away but my favorite scene from episode 21 was the one in which Sitara asks Khawaja for money so that her brother could start a business. This scene said so much about Sitara, who she had become, the things she had to do to win her family's approval (although she did not need it) and how Khawaja always made sure she knew what a big favor he was doing for her. Right after that he asked her to travel with Feroze Sheikh. My favorite scene from tonight's episode was the one in which Sitara goes to the studio to find work and she comes to know about the function. The OST in the background was remarkable! Also, Sitara's conversation with her father in which he tells her he is old and a druggie and might die any day was beautifully written – this man always has something to say in his defense and does not feel anything for his daughter.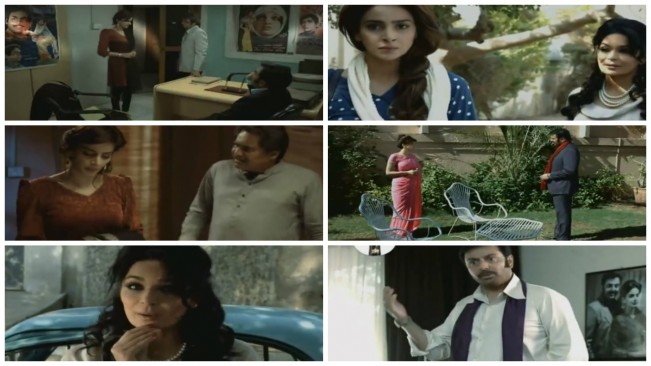 Mein Sitara continues to be one of those rare plays in which all the actors give flawless performances whether their roles are big or small, they manage to leave their mark. Saba Qamar however manages to steal the show every single time. It is however sad to see someone as talented as Nauman Ijaz being typecast over and over again. It would be nice to see him play a role in which his character is shown respecting women for a change. He is playing a very similar role in drama serial Mann Pyasa. In fact he has been playing such roles for the longest time now. Nauman Ijaz is a brilliant performer and he never falters, I am a huge fan and would like to see him play a different role.
Both these episodes were extremely poignant. Even after 22 weeks Mein Sitara manages to hold your interest and gives you something to look forward to. Every episode is full of deep and meaningful conversations and performances which are spell-binding. I don't mind the slow pace because I don't want Sitara's journey to end just yet!
How many of you watched these episodes? Please share your thoughts about it.