"Bahadur lurkiyan buzdil lurkon se shadi nahi krti"…. This was yet another episode of MNYH which had so many meaningful conversations and powerful scenes to its credit. I am having a very tough time deciding which scene was my favorite because all of them added something amazing and unexpected to the story. Tonight's episode opened with Yousuf and Zulekha's conversation in which Zulekha made it very clear that she was not going to be with a man who was not brave enough to protect her and all of us are very well aware by now that Yousuf is anything but a coward! The scene between Zulekha and Yousuf was dreamy as usual – very filmy and touching. In the last episode we saw Mahrukh rooting for Madiha, asking her to marry her brother but in this episode things had changed dramatically. Mahrukh can clearly see now who Yousuf wants to be with and because of her love for her brother more than anything else she probably cannot help but fall in love with Zulekha as well.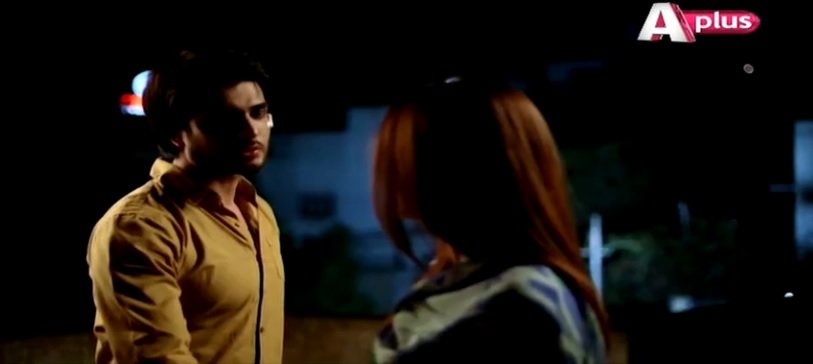 The fact that Madiha wants to get married to anyone at all before Zulekha and Yousuf get married goes to show how scared she is of facing that moment although she never lets it show. She has always been very supportive of Zulekha in particular and she does it because she knows what it feels like to be in love and since Yousuf is in love with Zulekha she knows just how much he will hurt if he does not get to spend the rest of his life with Zulekha. The change in Daa Ji's behaviour towards Yousuf was more apparent today than ever. Daa Ji obviously feels that Yousuf should stop trying to win Zulekha and he should see the love that Madiha feels for him. He wants his sister to be happy and he cannot see his friend ignoring everything that Madiha feels for him. He feels the pain that his sister is going through even though she makes it a point to never make it obvious.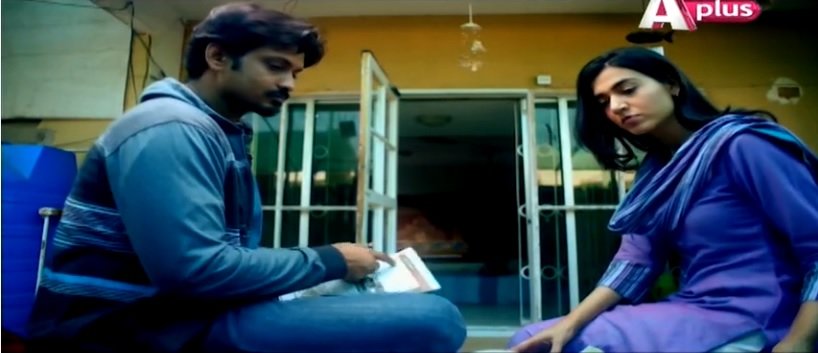 We found out today that 25 years back Noor Muhammad left Bushra for Afia and now he has a complete change of heart. The conversation between Noor Muhammad and his sister had to be my least favorite one from tonight's episode because it sounded repetitive and it was too long for my liking. This conversation of course led to what happened in the end.

"Yeh tu mujhe buhat baad mei pata chala k aap murdo ne buzdali ka naam gherat rukh diya hai aur aise moqu pe jaan churane ke liye ghairat se bara bahana koye nahi!" Yousuf's step mother like always kept on reminding Waji Ahmed what he should be doing in the given circumstances but Waji Ahmed is incapable of taking that kind of a stand. He has enough courage to let his only son go after the love of his life in the middle of the night even though it could mean that he could get into a lot of trouble but he does not have the courage to do anything more than that. I must say that Behroze Sabzwari makes you understand Waji Ahmed's fears and insecurities with his body language and expressions more than his dialogues.

"Science ne tu abhi buhat taraqi krni hai. Na jane kya kya ejad ho ga magar na judai ka ghum jaye ga, na hi bicharnay ka dard. Is ki na koi dawa banti hai na hi milti hai. So saal baad bhi log bicharney pur usi tarah roya karei gi jis tarah so saal pehle roya krte thay." If I had to pick my favorite conversations from tonight's episode they would definitely be both the conversations which Madiha and Zulekha had. Zulekha understands Madiha's love for Yousuf but at the same time I felt like she feels threatened by her. She thinks that even if Yousuf does not have her in his life he would still be able to live without her because Madiha is the antidote which would put an end to all his miseries. I love the relationship between these two women, it is very unusual yet extremely appealing. When Madiha told Zulekha about the stories of her neighbours she was clearly trying to ask Zulekha if she could live her entire life being loved alone – what if she got nothing more, would she still live with Yousuf? Madiha's concern for Yousuf always takes me by surprise. Even though she is planning to move on but she cannot help but look out for Yousuf in whichever way she can. The way Khalil-ur-Rehman has rightly interpreted the whole concept of a girl leaving her house for a just cause was another superb part of this episode. No one stops for a second to reflect why a girl had to leave her house but saying that "vo bhaag ke aye hai" pretty much does all the explaining for most people and puts the blame on the girl.

Afia begum yet again proved that she will not let anyone deter her at this point. While Waji Ahmed even after all those years sat and questioned what people would think if he gave Zulekha shelter, Afia Begum does not care what anyone has to say about Zulekha's decision to get Khula. It was sad to see Noor Muhammad taking Zulekha with him and the preview of the next episode was even more upsetting. At this point I don't see Zulekha and Yousuf's love story ending happily.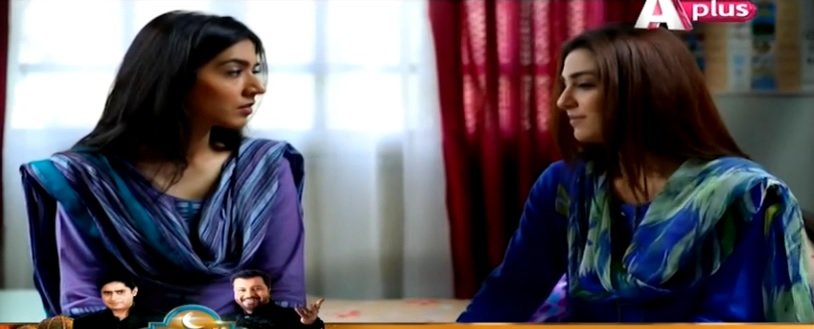 Overall, this episode had so much going for it – the powerful script, superb direction, outstanding camera work and power packed performances by everyone involved. Thank you team MNYH for giving us something amazing to look forward to every week!
Do share your thoughts about tonight's episode and I would love to know which was your favorite scene from this episode.
Fatima Awan