What an episode! It was spot on right from the get-go. The opening scene was the perfect start to another flawless episode. It is amazing how all these characters can read each other's minds because they have been nothing but sincere to each other till now and also because of the connection they share. Madiha could tell that Daa Ji had done something he was ashamed of and she knew exactly why he did it. It was good to see Daa Ji sharing exactly what was going through his mind when he made that phone call. Whatever Madiha said to Daa Ji and what Daa Ji said to Yousuf clearly showed that Daa Ji did not make that phone call because he wanted Yousuf out of this turmoil but he wanted Madiha to get her happy ending. Zulekha was married now and this was the perfect time for Yousuf to see how much Madiha loved her. It was great to see Madiha speaking her heart out when she told Daa Ji that she knew exactly what he had done and why he had done it but she did not want all of this. This first scene set the stage for what was coming ahead and I must say that this had to be one of my most favorite episodes of this play. Daa Ji's confession was totally in line with his character and one cannot blame Yousuf for reacting the way he reacted.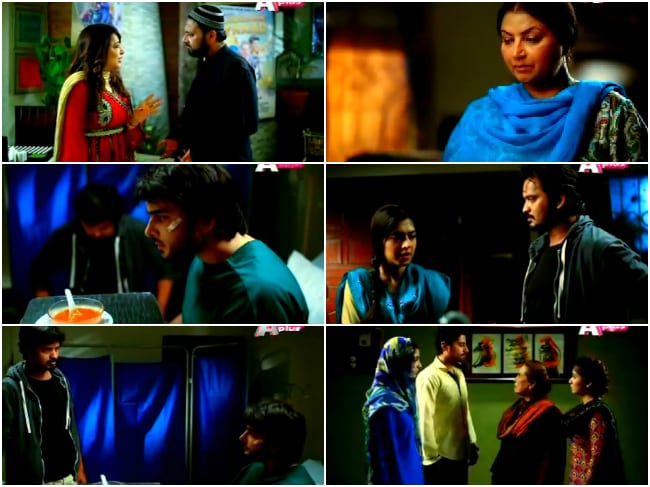 Watching Noor Muhammad taking his naye naveli dulhan to cinema did not come as a surprise at all since we already know the man has shocking double standards. He is pampering his new wife and playing a second fiddle to her gladly and Bushra is going to make sure that Noor Muhammad stays away from Phupo! Phupo has to be the real loser in this whole game till now; she has a bahu who she cannot control, her son does not listen to her any more and Bushra wants nothing to do with her. Noor Muhammad is getting exactly what he deserved. Wali Muhammad has proved that his mother's upbringing didn't go to waste after all. He finally realized how he had helped his father do something very wrong and in order to undo the damage he did exactly what needed to be done. Wali knows that Bushra won't stay with Noor Muhammad for long if he did not have all this money. It was an absolute pleasure to see Noor Muhammad getting the shock of his life and I am waiting to see how Afia Begum deals with him once he goes to see her.
Like every other episode of MNYH this one too had many power packed scenes to its credit and some mind blowing dialogues but I must say that Zulekha's determination, her dialogues and the way Maya Ali translated this character on screen had to be the highlight of this episode. Even when Afia Begum tells Zulekha that she had no choice but to spend the rest of her life with her husband she made it very clear that she was not going to live her life based on that dictum that aurat is a daak ka lifafa! We have finally come to the point where Zulekha's character has shaped up in a way which is very refreshing and inspiring. There are times when Afia Begum loses hope for obvious reasons but it is plain to see that Zulekha knows exactly what she wants now and she is not going to accept things the way they are. She does not feel duty bound to live in the house and according to the rules of a man who could not even stay loyal to his wife. We also got to see in this episode why Imran Mughees had a change of heart. Zulekha showed him the other side of the picture and since he is not as blinded by malice as his mother therefore he was able to see what was going on.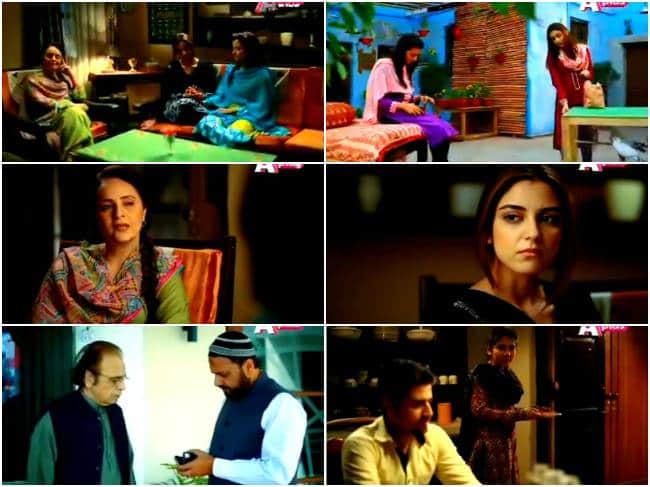 It was also very nice to see a man's perspective on being controlled. Imran Mughees' response to his mother when she tells him "aik choro dus mil jayen gi" made me feel for him for the first time. He has also been controlled by his mother all his life just as much as Zulekha was controlled by her father.
MNYH never fails to impress, everything about this play is perfect; the characters, the direction and the performances. The fact that there is no ambiguity ever regarding the motives of the characters and everything is crystal clear yet the story has depth sets this drama apart from others and makes it a treat to watch. The way different tracks are gradually wrapping up indicates that we will get to see a very decent ending.
The preview of the next episode showed Yousuf proposing Madiha – which for me was shocking but I have complete faith in Khalil-ur-Rehman Qamar, I am sure that there will be a very good reason for that.
Honestly speaking this drama deserves all the praise in the world and more. It contains some very strong messages but is thoroughly entertaining at the same time. The performances are always up-to-the-mark, in fact there have been times when some of the actors have outdone themselves in this play. I can't thank MNYH team enough for giving us one of the best plays of this season.
Don't forget to share your thoughts about this drama:)
Fatima Awan