Well, well, well! Quite a few developments in the past few episodes that seem to have moved the story forward except they have not really done so – save the last scene of the 10th episode.
Mushq – her track in these past few episodes seems like a Ludo game. Gets a six and hops out happily from behind her locked bedroom door, plays a bit, dodges a bit and then Master Sb catches her out and she is sent promptly back home – locked up in her bedroom again! I could totally understand Mushq's frustration with Fahd when he kept saying 'bharosa karo, blah blah' but was not actually doing anything for 'them'. Master Sb happens to come upon them during one of these unproductive meetings and is furious. Fahd is beaten up by the mohalla walay (extremely 'vaila' mohalla I have to say) and ends up spending a night in jail.
Mehru Ji – she has had me confused from the first couple of episodes. She flits around Dabbu but there seems to be more to the story. We did begin to realize that she has her sights set on Fahd now but I do not understand her hesitation to help Aslam Bhai then against Dabbu or her conversations with her mother regarding Dabbu. Her 'mehman nawazi' at Dabbu's house when she took care of Fahd made me laugh and cringe at the same time. I half expected her to not deliver Fahd's letter to Mushq but she surprised me when she did – and then confused me when she did not give Fahd Mushq's letter. Why give Mushq the letter in the first place? Her whole game is confusing me for if it is Fahd she wants how does she plan to do that with Dabbu in the picture? The whole Aslam-Dabbu showdown was not meant to end in murder then for Aslam had the chance to shoot Dabbu again but did not. She does 'express' (read: shriek) her feelings to Fahd which ends with him pushing her away and Dabbu walking in. That's the end of Fahd it would appear.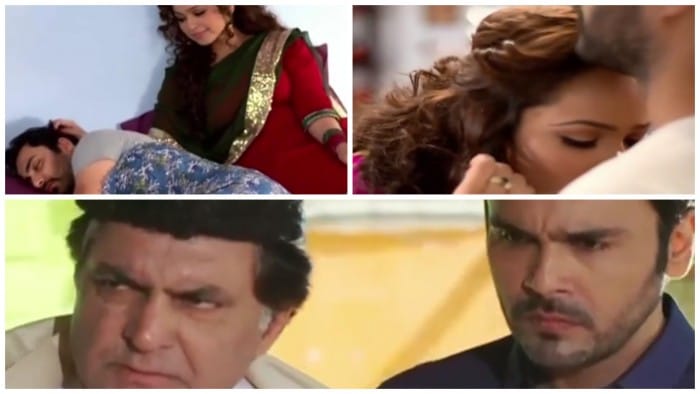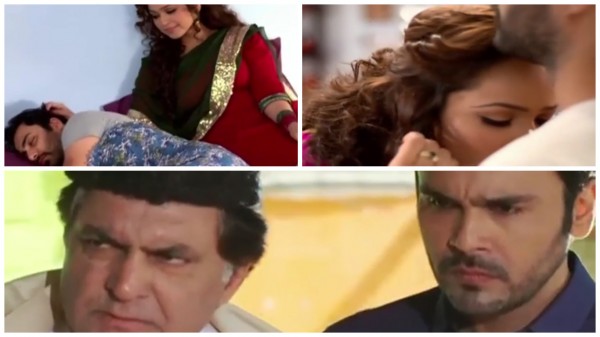 Nayaaz and Master Sb – These episodes introduced a new character Nayaaz (Kunwar Nafees) who is an old student of Master Sb's and has returned to the mohalla now. Master Sb thinks he is the answer to his Mushq problem and Nayaaz is more than willing to marry Mushq. Kudos to Master Sb for finding a 'hum – constipated expression-ed son in law'.
Zeba – bleat, bleat, bleat. And – bleat, bleat, bleat.
Dabbu Bhai – So Aslam bhai has been successful in turning the mohalla against Dabbu bhai and crowned himself the 'reigning' bhai of the mohalla now. Dabbu is totally smitten with Mehru ji and does not suspect at all that she does not reciprocate his feelings.
The mohalla – such a tight knit mohalla – I have to hand it to them. They were obsessed with Master Sb at first, now rallying against Dabbu bhai, ransacking his shop, yelling 'naaras' outside his house like some sort of election rally! They all seem to be in each other's faces and everyone knows each other. Mehru walks around dolled up as if it were no issue. Even the scene when Mushq and Zeba come upon Fahd and Nayaaz 'round the corner' felt quite silly. I did wonder where the rest of the mohalla was then.
Dado and Striker – they seem to be the most normal and lovable characters of this drama but nobody seems to take them seriously!
Master Sb for all his spending his life being a school teacher seems to have messed up those 'match the pictures questions' in his personal life. Pairing Mushq with Qureshi, then Zeba with Fahd when he could have paired Mushq with Fahd and ended the whole issue, then Mushq with Nayaaz. What a mess!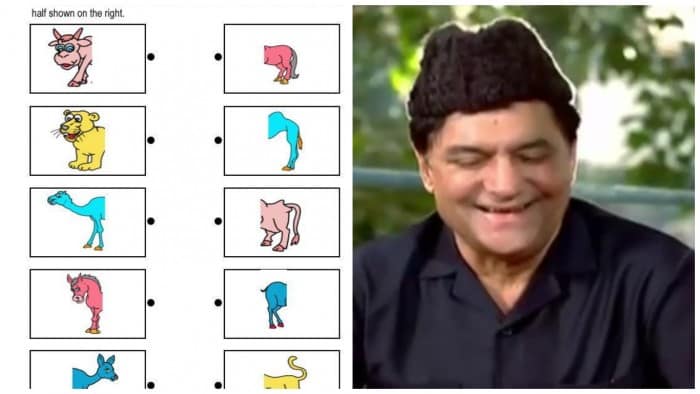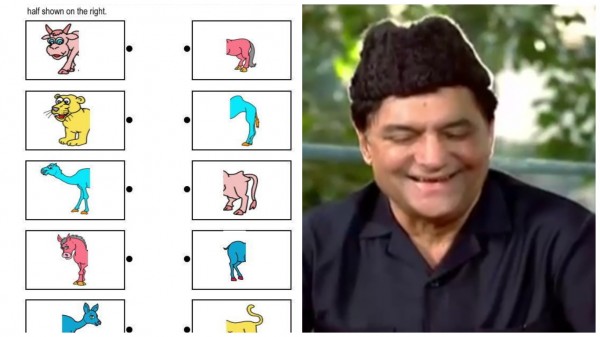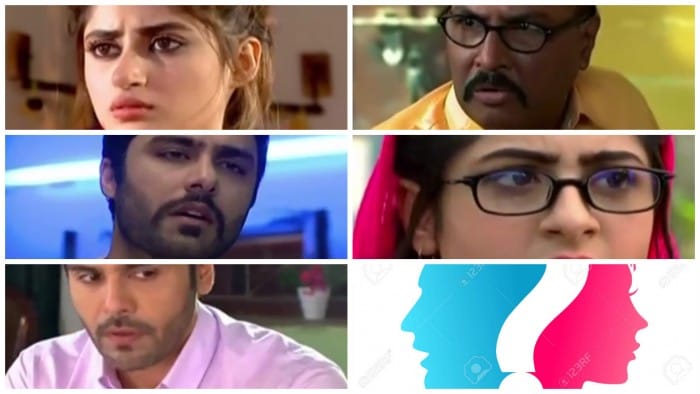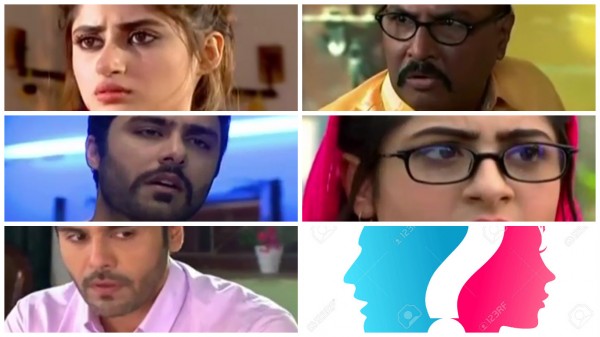 When Fahd and Mushq are caught out, I thought okay maybe there will be some development in the Mushq-Fahd reunion scene. But nothing happened – in fact a new character Nayaaz was introduced. I do not understand why Nayaaz is so willing to marry Mushq despite knowing everything. There are twists in the story I agree- but they just seem to make the story go round and round in circles. It is like a journey of weight loss for lack of anything else to compare it with – you lose a kilo, then gain two kilos, lose half and gain two, so the story seems to move a step forward but then backwards again but that is beginning to annoy me now because I am waiting for a huge 10 kilo jump! I do like the drama and am entertained so far but I am hoping the preview next week is not misleading and things do start happening at a faster pace.
One of the readers commented on an earlier review about the lighting and I found myself noticing it more in these past few episodes. It is really quite annoying I agree, especially as you find yourself squinting to make out the faces of the actors.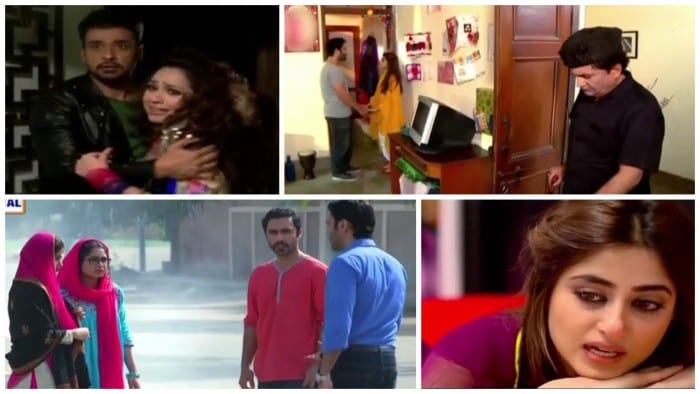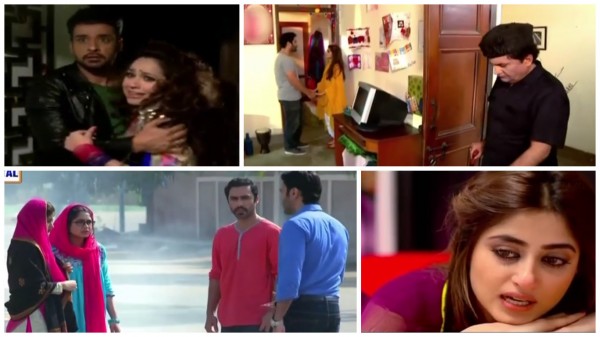 I like Faysal Qureshi as an actor and I have always found him to give flawless performances but I do not know why I felt he was trying a bit too hard in the comical scenes with Striker and Mehru. I may not be Sajal Ali's biggest fan but I have nothing to complain about her acting and feel she has done an excellent job. Dado and Striker remain my favourite characters for now and Ayesha Khan Sr and the young boy who is Striker have made their characters stand out.
Oh so I just watched the preview for next week and it appears Mushq finally does flee home. But Dabbu in his blind love for Mehru has apparently turned against Fahd. Does he spare Fahd and is Fahd able to make it to Mushq in time and elope with her? I am actually looking forward to next week's episode and hope I am not disappointed. How many of you have been following these episodes? Would love to hear your thoughts!
Kunwal Javid