Tonight's episode was majorly about Sajeela and her desires ; Sajeela thinks that she has the ability to conquer Haider's heart again but she has completely forgotten that how pitilessly and cruelly she crushed Haider's feelings under her feet and left to live a happy life with Mazhar. As time is the best healer and teacher; Haider's wounds got partially healed because Aiman came in his life but Sajeela learned new lessons in her life; Mazhar was a coward, gutless and merely a fraud for whom she left her family and a loving Husband and now that their relation is no more, she wants Haider back in her life. She thinks of Haider as a toy or puppet with whom she can play whenever she want but this time, Haider is firm and knows exactly what to do. I literally enjoyed watching  spark and glow on Aiman's face when she saw Haider ignoring Sajeela.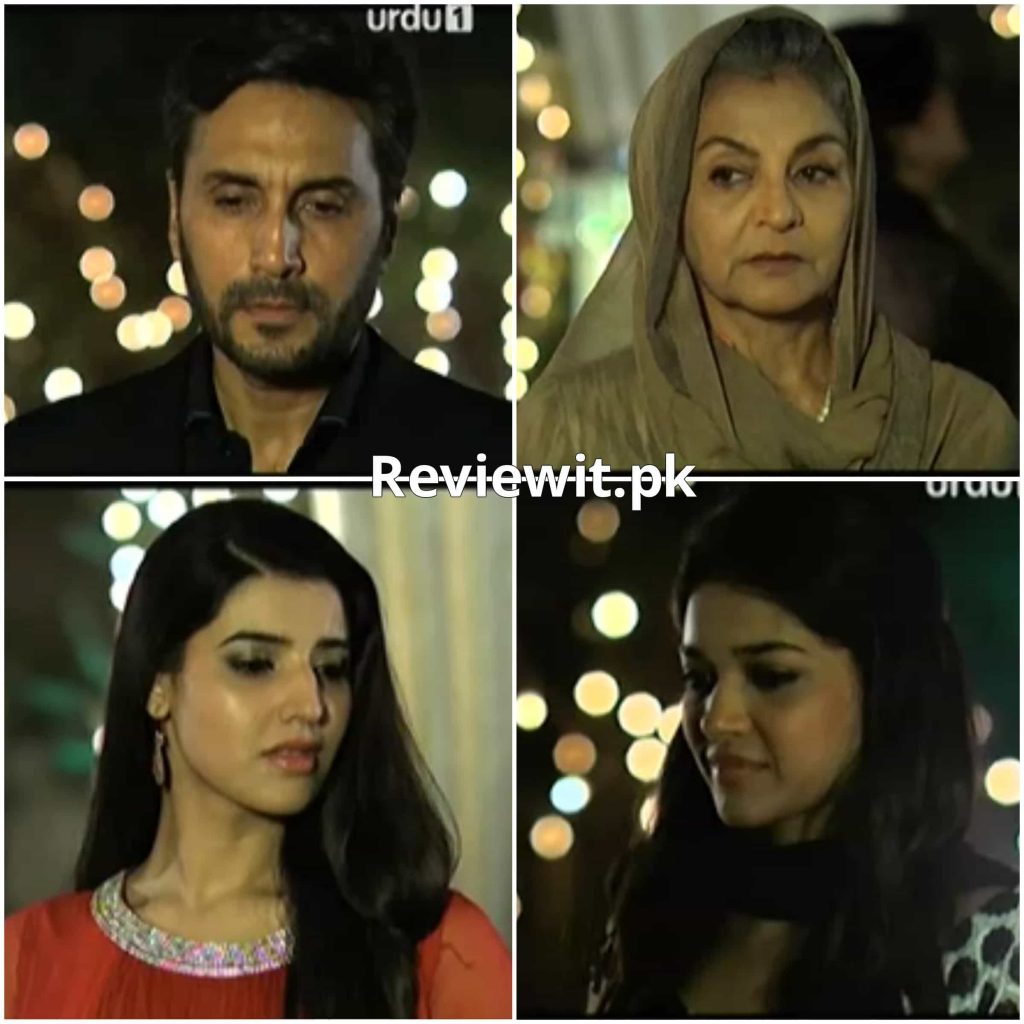 Sajeela tried every possible way out to convince both Haider and Bibi that she is feeling sorry for what she had done in past. Haider didnot pay heed to whatever Sajeela said and Bibi treated her the way she deserved to be treated.  Sajeela developed the feeling of insecurity after noticing Aiman's closeness to Haider and for that she attempted to plant seeds of doubt in Aiman's heart.

Aiman was left in a doubt for a moment but she recollected herself ; To assess the level of affection and more than that, to make herself feel satisfied that she is important for Haider, she called Haider for lunch. After all those sad times, Haider found  a companion in the form of Emma. In her presence, he forgets everything and at the very time Emma becomes his whole world. Despite of the age difference, they had something common; Deprivation and Starvation – Deprivation of living a happy and peaceful life, starvation of love and affection and when Haider and Aiman are together those empty spaces in their hearts fills up immediately.

Shaheer tried to propose Aiman but Aiman,being in love with Haider , can't even think of marrying someone else and for that, she completely ignored Shaheer. Poor Shaheer kept on trying and luckily, he met Haider. Eventually, Shaheer found the light at the end of tunnel when he came to know that his father is friends with Haider and Taufeeq. Rakeeb ko Chayai ? Rakeeb ke khaatir daari kaun karta hai yaar.. ! .. Sajid was so right, Haider was blessed with such a big heart that he even welcomed the one who wants Aiman in his life and more than that, Haider knew that before.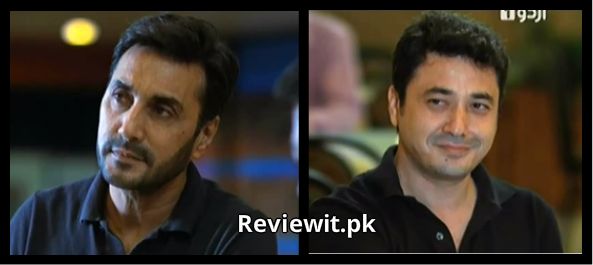 Sajeela kept on insisting Almaas that she wants Haider back in her life. Almaas, being practical woman, put all the facts and figures in front of Sajeela but she was in no mood to hear anything that is giving even a single glimpse of Almaas denial.
Preview of next episode seems very interesting ; I am not going to tell that what will happen next but gear up yourselves to watch some emotional drama next week.
Share your thoughts on this episode.
Rabia Basharat.