The story is gradually shaping up and even though the pace of this drama is still slow, the characters are easier to connect to now than they were before. Danish in particular is showing some signs of wisdom and some of his reactions tonight were actually quite interesting. The story is predictable and the characters are not new but Nadeem Baig's direction has definitely been the highlight of every episode. The dialogues and the situations in this episode were interesting to watch. The complete focus on Mehwish and Danish though can make the situations repetitive at times. I must say however that I am definitely more interested now in finding out how these characters deal with the 'changes' in their lives in the upcoming episodes.
The Reactions
This episode opened with Mehwish holding on to the necklace box while Danish expressed his discomfort with this entire situation without any reservations. The dialogues were quiet bold but they fit into the situations that were being shown because clearly Danish was utterly disturbed by Mehwish's attitude more than  anything else. He found it hard to believe that his wife was 'okay' with the way Shahwar was around her. It is good to see that Danish is wise enough to know what was going on and what Shahwar's intentions were. Danish and Mehwish's state of mind and the circumstances were translated faultlessly on screen. The only aspect of this entire track which is difficult to connect to is that it took Mehwish this long to get attracted to someone especially given the fact that she has a rich friend who takes her to all these high-end places. We have to therefore suppose that no one ever fell for Mehwish in this way before therefore this is the first time that someone rich and 'charismatic' has shown interest in Mehwish.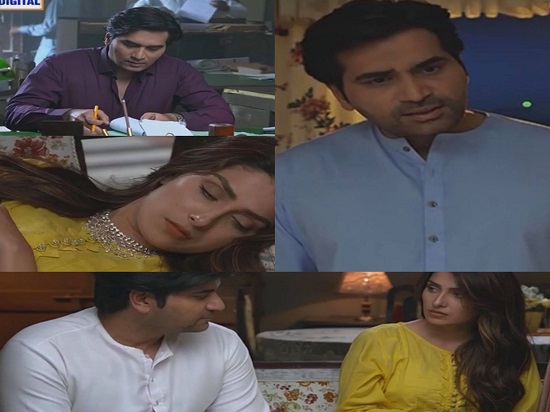 Danish did not sugarcoat anything tonight and he knew what was going on in Mehwish's mind. He also questioned himself for not giving her enough and perhaps felt that in a way she was justified for wanting more. Even though he asked Mehwish to change her thinking but he obviously knows her well enough to know just how much material things mean to her. Humayun Saeed and Ayeza Khan both acted brilliantly tonight. Danish tried to be 'open-minded' hoping Mehwish will surprise him by her reaction but seeing Mehwish getting more involved made him change his perspective. The daily life of this couple has been shown quite realistically as well, the scenes at the dinner table and the night time discussions show their communication and interactions pragmatically.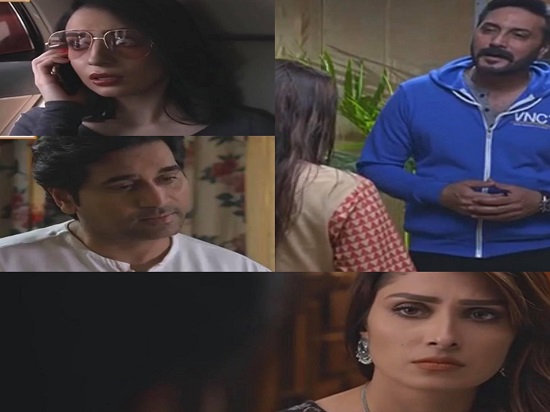 The Temptation
Mehwish was already in awe of Shahwar's personality and wealth, now that he has also made an offer which Mehwish could not even dream of, she is more tempted than ever. Shahwar is a clever man who knows how to make a woman like Mehwish change her mind. When Danish compliments Mehwish, she usually ignores him but when Shahwar says all those nice things to her, she enjoys listening to him. This basically shows that his words have more meaning because he is the kind of man Mehwish idealizes. Mehwish is technically already cheating on Danish but she thinks there is nothing wrong with that because that's just who Shahwar is and he doesn't have any bad intentions. That is how Mehwish has been justifying her conversations with Shahwar but Danish spelled it out for her tonight. Even then she tried to justify the job and Shahwar's behaviour. These developments definitely gave me Khasara vibes.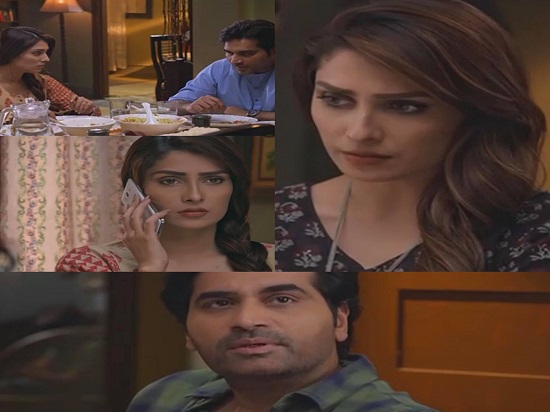 Mehwish and Danish's conflict was shown superbly in this episode. Both of them are facing a brand new situation and while Danish can see where all this will lead, Mehwish is choosing not to see things for what they are. Mehwish and Danish both thought about the things which Shahwar said but their reactions were very different.
Final Remarks
The opening episodes of this drama were the worst since the introduction to the characters didn't make a lot of sense but it is getting better for sure. The way different situations are being covered will probably give some people out there something to reflect upon. Few of Danish's reactions tonight were pleasantly surprising because unlike before they were so realistic. I also feel that unlike other such dramas covering similar storyline, this one doesn't have a very commercial approach. The overall theme and the storyline however is definitely inspired from Mere Khawab Reza Reza and Khasara. I absolutely loved the background score tonight and Nadeem Baig deserves all the credit for a job well done.
Do share your thoughts about this latest episode.