Tonight's episode of Mere Pass Tum Ho focused entirely on Shehwar and Mehwish's downfall. Everything happened too quickly and there were times when I felt there was a need to slow down. It was definitely good to see Shehwar getting punished as well since most often in such situations men are forgiven. Some of the conversations tonight were confusing and disappointing. Maham's conversation with Deewan sahab was the most confusing conversation in this episode. After the dhamakedar entry, watching Maham feel bad for Mehwish and wondering if there was need for her to intervene or not, made no sense. Maham's dialogues overall were extremely disappointing, I was expecting much better from Khalil-ur-Rehman. The sequence of few of the events affected the overall impact of some of the developments. Am I the only one who feels that Danish and Mehwish might end up together after all? Even though tonight's episode wasn't intense enough but this was another episode of Mere Pass Tum Ho which left the viewers wondering what turn the story will take from here.
What is Danish Thinking?
The best part of this episode was the way Danish's scenes were covered. The kind of confusion the writer willfully created by showing these scenes is going to be the number one reason why people will watch the next episode. The opening scene of tonight's episode was perfect. All the flashback scenes were put together carefully. One of these scenes also showed the viewers a side of Mehwish's character which most of us might have forgotten – there was a time when she was in love with Danish! These scenes summed up Danish and Mehwish's relationship and its end so well. This scene also showed that although it looked like Danish had moved on but he was still reliving the good and the bad times which he had shared with Mehwish, every single day. Later on, when he was informed by the chauffeur that Mehwish had come to visit Rumi in the school, his reaction was cold.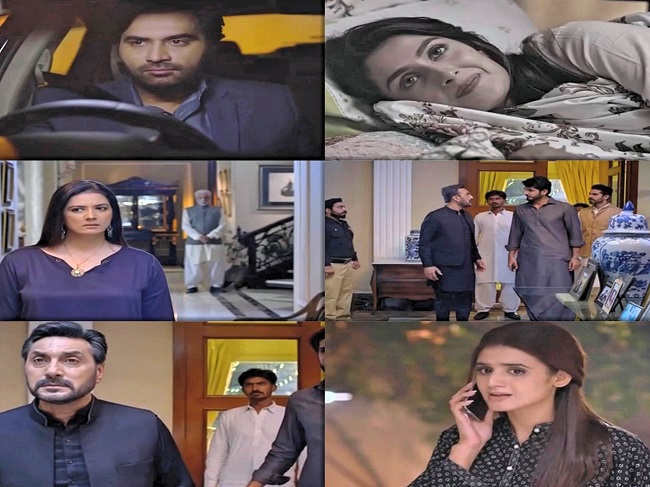 When Rumi narrated the entire story, Danish still did not react at all. When Salman called and told him what had happened, even then he was not interested in finding out the details. Did Anoushey tell him everything already or was he emotionally numb? In this episode, Danish's track was covered better than all the other tracks even though his instant success has been really hard to digest! Humayun Saeed continues to give a solid performance since he translated this change in Danish so well on screen.
Too Many Reality Checks
Mehwish and Shehwar's track was unbelievably fast-paced. There wasn't a single conversation which reflected Mehwish's state of mind except for her meeting with Shehwar. She swung into action a little too quickly – asking Salman for a job. Why didn't she ask Anoushey for a favor? Watching someone as selfish as Mehwish running to her kid before she turned to Shehwar to find out if there was a way out was not very convincing. Maham's final dialogues to Mehwish were not impressive at all, which was actually quite unlike Khalil-ur-Rehman Qamar. I was expecting these final words to be more powerful but they were pretty much like the du takay ki aurat dialogues minus the impact.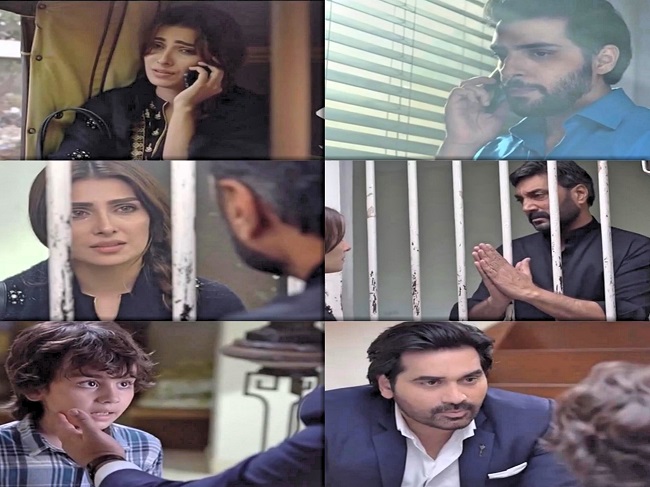 Mehwish and Rumi's scene was emotional but watching Mehwish change completely with in a few hours was difficult to relate to. Rumi in a way asked his father to take Mehwish back. Ayeza Khan acted well and actually made me feel for Mehwish since she had nowhere to go and no one to turn to. Adnan Siddiqui was equally convincing in this new 'avatar'!
Hania and Danish
Danish finally told Hania that the person she was advocating for was actually her! The change in Hania's attitude after that was quite evident. She distanced herself from Rumi a little and kept her conversations with him short. When she made the decision to not answer any more phone calls from Danish, her sister said something which suggested that she owed it to her father to help Danish. Hania definitely likes Danish and she is scared of acknowledging her true feelings for him. Danish on the other hand has a really matter of fact attitude towards her. Overall too Danish has turned into a rather unemotional person – completely different from who he was before.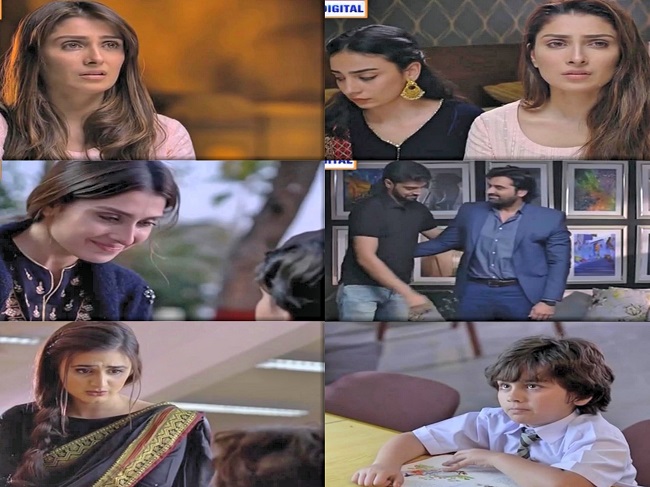 Final Remarks
Tonight's episode wasn't perfect but yet again, this was another episode which left me with so many questions. The preview of the next episode was extremely enticing! Will Danish forgive Mehwish? Will he get married to Hania to get back at Mehwish? Do you want to see Mehwish and Danish back together? Does Mehwish deserve forgiveness? I must say that I want to see Danish happy more than anything else right now. Although, he is doing great financially but he is miserable otherwise which makes me feel for him even now. Not sure if Mehwish deserves sympathy but there were times tonight when I felt for her.
Do share your thoughts in the comments section below.