Jab insaan ke khooni rishtedaar us ko izzat aur mohabbat denay ke bajaye us ko lottery ka ticket samjhein tu takleef tu ho gi na
Finally some words of wisdom from our Romaissa that tugged at my heartstrings. Romaissa and Nabeel's conversations were definitely the highlight of tonight's episode. Nabeel opened up to Romaissa like he never did before and for the first time Romaissa shared with someone how she felt about the way she was treated by her Khala's family. For the first time tonight, I could actually connect with the reasons behind their strong relationship. The reason for this emotional connection could also be that I know only too well what is coming ahead but I must say that I knew that while watching the past few episodes too but I failed to relate to the bond that Romaissa and Nabeel share. It almost felt like these two people who came from two completely different backgrounds and had totally opposite personalities were meant to be together. Yes, I saw Romaissa and Nabeel as soulmates today! Nabeel made future plans with Romaissa completely oblivious of what maybe coming ahead. Romaissa still finds it hard to believe that Nabeel is a part of her life.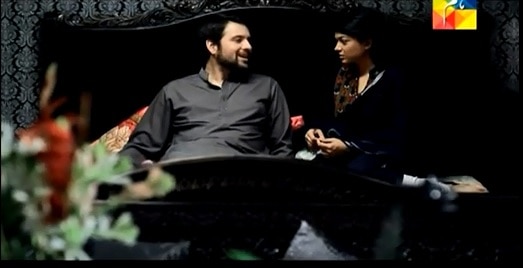 Waleed and his wife's issues coupled with Khala's never-ending requests completely ruined the feel of tonight's episode. In my opinion, this episode could have been picture perfect if there was more of Zeeshan and Nabeel than Waleed and Khala's family. The conversation between Zeeshan and Nabeel was important because Nabeel spelled out clearly to him how he felt about the way his family was treating Romaissa. I must say though that I expected much more from this conversation because of obvious reasons.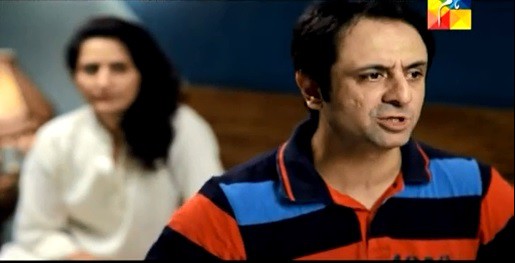 The first half of the play was totally forward worthy. All the conversations were long and painful! I found it strange the way everyone in Nabeel's house was wondering how he found out that his wife had been getting the kids ready for school. He lives in the same house so he was going to find out about it eventually! Even if he wakes up late, he could have noticed that Romaissa was not in the room.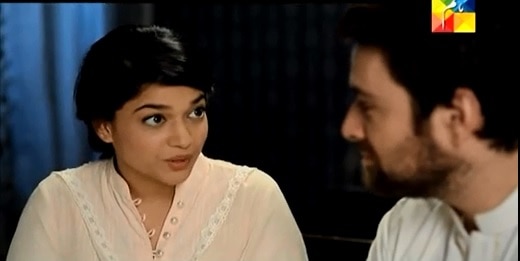 The last few minutes of tonight's episode were well done; I could feel that something was about to happen. The bad luck started with Nabeel's call getting disconnected and we didn't see Nabeel and Romaissa talking after that. The last scene left me confused but I am quite sure it was intended to be that way.
The preview of the next episode did not give away much which I think was a very wise idea. I have seen so many dramas in the recent past in which the most important twists of the upcoming episodes are completely given away in the preview, which kills half of the fun. In my opinion tonight's episode was sabr ka phal which of course is always well deserved. Like every other episode of the play some of the scenes could easily have been chopped down but overall a much better episode which gave me something to look forward to.
Don't forget to share your thoughts.
Fatima Awan